It's Moving Season! Cleaning tips to get your bond back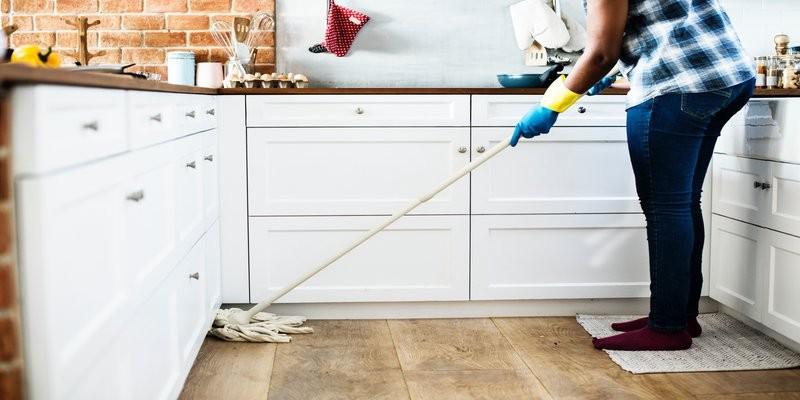 One of the most stressful things about moving house and ending a lease is the battle to retrieve the bond. No one likes losing any portion of it, and it is money that can be very helpful when signing a new lease.
When trying to find a
removalist in Sydney
,
Melbourne
,
Brisbane
or any of the
major cities
where there are many managed properties, make sure you are going with someone that offers flexible timing to align with your bond clean.
Every single mishap of your time in the rental starts coming to mind, that mark on the wall, that chip on the benchtop, that broken fitting … there will always be wear and tear, but at least you can clean until it sparkles, and if you follow these few tips, you will make sure you are cleaning where your inspection critic is looking. This may be particularly important if you are not able to come back after the final verdict to fix anything adverse listed on the inspection report. Getting it right the first go is the best chance you have of getting all your money back as quickly as possible.
The condition report is your single source of truth
If you are a seasoned renter, you will know how important it is to be very thorough when filling in your initial condition report, noting the existing damage or wear and tear of the property when you moved in. There is nothing worse than being stuck with the blame for someone else's damage.
So, when you are preparing to leave the property it makes sense to refer back to the initial report and go over the list again with a fine-tooth comb. Use this as a guide to go room by room and identify any areas you need to give extra attention to, or arrange to satisfactorily repair.
If you are not sure what constitutes "fair wear and tear", you may need to investigate the specific definition in your state or territory.
Yes, it could be good to make another list
A repairs and cleaning checklist!
Once you have assessed all your damage as above, do any minor repairs you can get done on your own, if you need a tradesperson, you will be able to get quotes and engage someone at a price you are comfortable with. If the realtor arranged for their preferred, you have no control over the cost and therefore how much will be potentially deducted from your bond return.
Cleaning the floors and surfaces
You can clean the carpets yourself with a budget steam solution that you can hire, however the real estate people really do prefer a professional carpet cleaning company to do the job. So, take this into consideration if you can afford it, it will also save you a lot of time and heartache and can be done once you vacate the premises. A deep carpet clean from a professional service will get rid of most marks unless they are serious stains, they usually also deodorise the carpet leaving it fresh.
Tiles and vinyl flooring are generally easily cleaned with a steam mop or a really good scrub with some bleach and elbow grease.
Polished wooden floorboards are best to be steamed as it won't leave streaky marks on the finish. Otherwise a wash with the mop and some hot water and vinegar should do the best job.
Other bespoke flooring materials may require specific products or techniques to clean them, however you most likely know this as you've been living there, just be careful to make sure they are not damaged or require professional repair.
Windows, walls and fiddly fixtures
You will need to consider that you need to clean all the evidence of any human habitation from the property as thoroughly as possible before you leave.
Yep, that means also going around each room and cleaning:
*  Light switches and electricity wall plates.
*  Light shades (have fun if you have a chandelier). Replace any burnt out bulbs.
*  Knobs, handles and railings, basically anywhere hands touch – hands are very greasy.
*  Wash the walls. People say to use sugar soap but I actually find it takes heaps more work than using a decent surface spray, try Windex instead.
*  Clean windows and glass doors without leaving streaky marks, clean out the tracks and frames are too.
*  Clean any appliances, especially the oven it is usually the dirtiest and hardest to clean thoroughly.
*  Polish up the sinks and chrome surfaces, it will look good when the realtor inspects.
The great outside
If you were lucky enough to have a yard, courtyard or balcony – yep clean that up too!
Get the gardens looking nice if they don't already. It might be time to hire a gardener to tidy up the beds, mow the grass and snip the edgings.
Wash down all the surfaces as best you can, these may include walls, pavers, pathways, concrete areas, garden sheds, patios, railings, windows, guttering, driveways, carports & garages, gates and fences etc.
Or get someone else to do it
If time is a factor but budget isn't, there are a few merits to
hiring a professional cleaner at the end of your lease
. It is true that you could spend hours cleaning your premises and the realtor still decides to withhold your bond and pay for a professional cleaner out of it, leaving you no control over who they employ or how much they charge.
There is also lots of competition in the home maintenance sector and many companies specify that they are bond cleaning specialists, so this will give you an opportunity to call around and compare. Check online reviews and make sure the price you are paying is giving you're the full service for what you need. You can ask them to itemise what has been cleaned and any specific problem areas. You can also ask them to issue you a 'cleanliness guarantee'. In cases where the land-lord isn't happy, the company will return and remedy any outstanding issues.