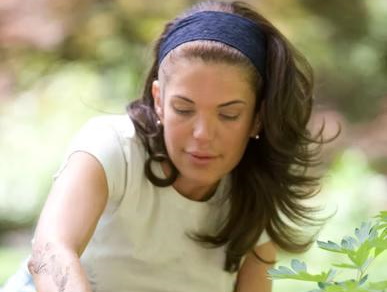 Vitamin C is essential for our health, and we all know that fruits like oranges and veggies like bell peppers should find a way onto our plates. 
But Vitamin C is also an important part of your skincare routine! Luckily in the recent decade, many brands have come out with various Vitamin C-enriched products that deliver potent antioxidant and anti-inflammatory effects, protect the skin from free radicals, improve its texture, and promote healthy ageing.
So if you want bright, beautiful and radiant skin, keep reading and learn how to incorporate Vitamin C into your skincare routine.  
Vitamin C benefits 
The benefits of Vitamin C in skincare are immense and natural, organic, vegan, plant-based, cruelty-free, and non-toxic products can transform your skin from dull and tired to radiant and glowing. 
Here are the main Vitamin C benefits to expect. 
Deep hydration 
Skin hydration is non-negotiable if you want to keep it soft, young-looking and supple. Adding Vitamin C to your skincare routine hydrates the skin, helps it retain water, increases its elasticity and prevents dryness that often leads to rough texture and dull appearance. 
Brightness and smoothness
Who doesn't want a bright and smooth complexion? Using Vitamin C serums from organic Australian skincare brands helps reduce dullness, fades pigmentation and leaves you with a gorgeous, healthy, dewy complexion. 
We always recommend opting for clean beauty products instead of mainstream skincare as they bring safe and effective results. 
Goodbye pigmentation & age spots
It's impossible to avoid the sun altogether, and with time, exposure to it and pollution can cause age spots and increased pigmentation. 
Because Vitamin C is a potent antioxidant, including Vitamin C serum for the face in your daily routine helps protect your skin from the free radical damage and reduce the appearance of dark age spots, sunspots and other pigmentation.  
Increased collagen production
Collagen decreases with age and due to sun exposure, leading to dryness and sagging in our skin. That's not exciting! The great news is that you can help your skin stay firmer and more radiant with the help of Vitamin C skincare. Vitamin C boosts collagen production and keeps the skin healthy and strong.
Less visible fine lines & wrinkles 
There is nothing wrong with ageing, but it's also normal to want to do so gracefully. Vitamin C in skincare accelerates cell turnover and helps keep your skin firmer, brighter, and healthier, and reduces the appearance of fine lines and wrinkles, leaving your skin more youthful and radiant. 
No more redness 
Uneven skin texture and redness are common issues for many people. If you're one of them, include Vitamin C in your skincare routine as it can help reduce inflammation and minimise the blotchiness and too-rosy cheeks.
Reduced dark undereye circles
Lastly, Vitamin C serum for the face can help strengthen the under eye skin and improve its elasticity which helps reduce the annoying dark circles under the eyes! 
How to use vitamin C in your skincare routine 
The great thing about incorporating Vitamin C in your skincare routine is pretty straightforward. 
The best topical Vitamin C products to consider are serums and gels. They contain highly concentrated levels of Vitamin C that get absorbed directly into the skin and deliver relatively quick results such as a smoother and brighter complexion. 
Vitamin C works for any skin type, whether it's dry, oily or normal, and you can choose from various product textures and concentrations based on your preferences. 
To make sure you're not going to experience any allergic reactions, do a patch test on the inner side of your arm to see whether it gets any redness or is it good to go.
Vitamin C skincare routine 
If your skin is sensitive, use your Vitamin C product once a day or just a few times a week, always in the morning, as you want to take advantage of those free-radical fighting properties against the sun and pollution.
If you want a more significant effect and your skin tolerates Vitamin C well, you can get two different products formulated for day and night use. 
* Cleanse the skin well using gentle cleansers or face wash products. 

* Leave the skin damp and apply your serum, gently dabbing it onto your face.

* Apply your moisturiser.

* Apply sunscreen for the day and face oil for the night. 
Which product to choose
Choosing your Vitamin C serum or gel can be overwhelming with so many options available on the market. 
Keep in mind that many products don't actually contain Vitamin C but its derivative, which means that you don't get the same benefits and protection. Make sure you read the labels, you want pure Vitamin C! 
The concentration of this Vitamin C may vary, and the most common options are 10-15%.
Other skincare
It's also important to remember that Vitamin C can counteract some other skincare ingredients you might be using. 
Don't use acids, niacinamide or peptides together with your Vitamin C serum, but you can use those products alternatingly or one product in the morning and the other in the evening. 
Nutrition 
To get the most out of Vitamin C and enjoy beautiful and radiant skin, don't forget to adjust your diet and include enough Vitamin C rich fruit and vegetables such as oranges, berries and bell peppers.
Vitamin C is also found in tomatoes, sprouted grains and green leafy vegetables like spinach or kale.
This way, you're working on your skin inside and out as Vitamin C from food helps protect your immune system, prevent cardiovascular disease and reduce stress.  
Summary


Vitamin C benefits
* Deeply hydrates

* Reduces age spots & sunspots

* Brightens & evens out complexion

* Promotes collagen production

* Helps prevent sagging 

* Reduces the appearance of fine lines & wrinkles

* Helps heal wounds & sunburn

* Reduces redness & dark undereye circles


Vitamin C beauty routine
Cleanser
Vitamin C serum 
Moisturiser
Sunscreen or face oil  
Avoid using it together with peptides, acids or niacinamide. 


Vitamin C-rich foods
Citrus fruit, berries, bell peppers, tomatoes, sprouted grains, green leafy vegetables.