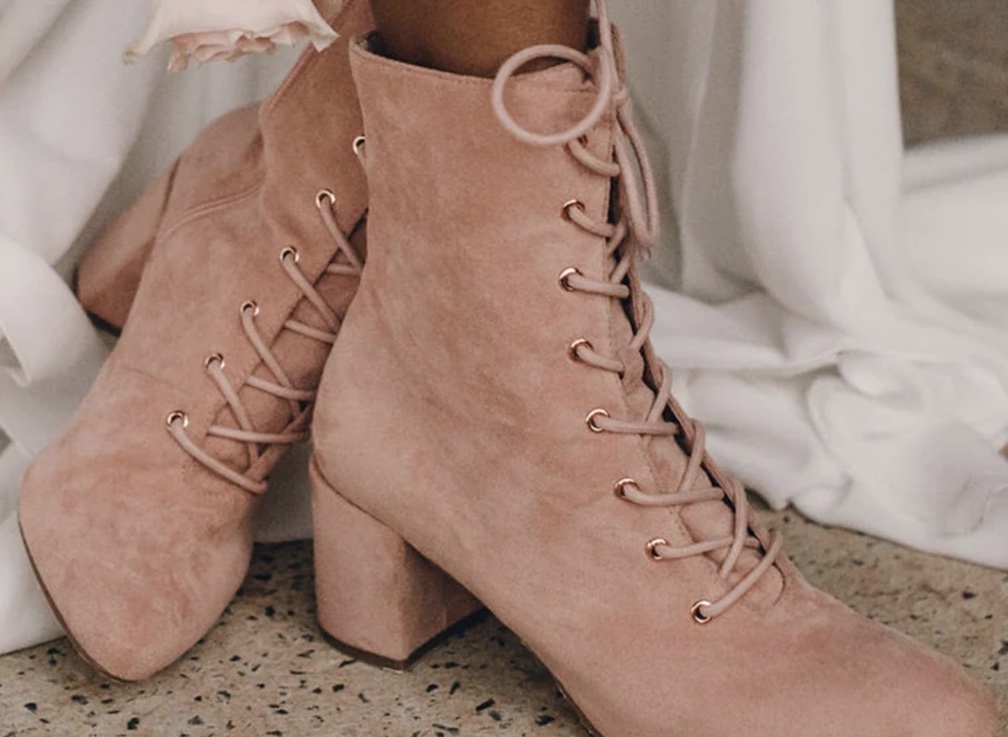 Every bride aspires to appear stunning on her wedding day. Every little thing counts, from the ideal clothing to the appropriate accessories. The shoes a bride wears on her wedding day are one of the most crucial parts of her outfit. While many brides choose to wear the customary heels, some are breaking the norm and going with something a little more distinctive and comfortable wedding boots.
Wedding boots are a fashionable and useful choice for outdoor or rustic weddings in addition to providing comfort for the bride. Brides can select the ideal pair of boots to match their wedding gowns and improve their overall appearance from a selection of styles.

Types of Wedding Boots 
Many brides tend to forget the significance of picking the appropriate footwear when it comes to selecting the ideal wedding dress. Wedding boots, on the other hand, are a sensible and fashionable option that can lend a special touch to a bride's overall appearance. Wedding boots come in wide different varieties, and each one has a distinct look and function.

Traditional 
In many cultures around the world, wedding boots have been a traditional choice of footwear for brides and grooms. These boots are a distinctive and useful alternative that expresses the couple's personality and style rather than the conventional high heels or formal shoes that are frequently worn with wedding clothing.
For weddings with a rustic or country theme, cowboy boots have grown in popularity in Western nations. These boots are available in a range of hues and patterns, from traditional brown leather to vivid hues and elaborate stitching patterns. For a more laid-back appearance, brides frequently wear their boots with a voluminous wedding gown or a denim skirt and white shirt. Also, grooms can display their sense of style by donning a pair of chic boots that match their suit or vest.
Modern 

Modern weddings are increasingly using wedding boots as more and more couples seek to make their big day distinctive. There are various kinds to pick from that can go with any wedding theme, from lace-up ankle booties to leather cowboy boots.
The practicality that wedding boots offer is one factor in their rising popularity. While choosing footwear for their wedding, brides often choose boots because of the comfort and stability they provide, especially for outdoor wedding locations that could have uneven ground. Moreover, boots can be kept as a memento of the memorable occasion and worn after the wedding.

Customized
Brides who wish to add a distinctive touch to their wedding day outfits are increasingly wearing wedding boots. A pair of personalized boots may give any wedding, whether it's a barn wedding or a party with a country theme, a rustic and lovely atmosphere. These are ideal for brides who prefer to forego conventional heels and dance all night long in comfort.
From cowboy boots to ankle boots to thigh-high boots, customized wedding boots may be found in many different designs. The color, fabric, and embellishments can all be chosen by the bride to go with her own style and wedding theme. Leather, suede, and lace are a few popular materials, whereas stitching, flowers, and rhinestones are some examples of embellishments.