Transforming a House into a Rental: How to Prepare
Renting out your home means you become a landlord, and you have probably got dollar signs in your mind. However, how do you prepare your home for rental? According to Richardson and Wrench Noosa rentals figures, over 32 percent of Australian households are renters.
The figures show that there is an opportunity to provide a service that many want. However, before you put up a 'for rent' sign and advertise your property, take your time to prepare the house. Below are critical steps to prepping the rental property and attracting high-paying tenants.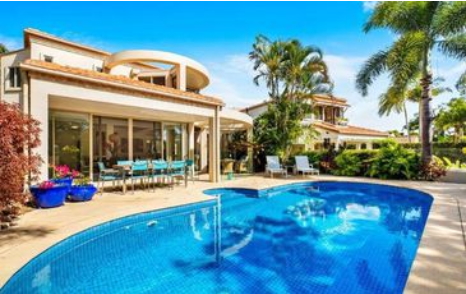 The inspection
The first step involves removing everything from your home and thoroughly inspecting it for potential minor and major problems. Some potential issues you need to take care of immediately include:
A leaking roof

Leaky pipes or faucets

Burnt-out bulbs

Cracks in the driveway

Clogged or sagging gutters

Faulty electrical outlets

Plus, make sure the floors are sound
Once done, call in Richardson and Wrench rentals experts, who will carry out a realistic appraisal of your property to ensure your asking price is right for you and prospective tenants.
Consider safety
Provide your tenants with a safe living place. If renting part of your home, separate and secure the rental property from the rest.
Also, install smoke detectors or ensure that they are in good working condition. Installing a fire extinguisher in the kitchen or on each floor—for a multi-story property—shows tenants that you are serious about their safety.
Clean up
After the inspection and repairs are done, prepare your home like it is going to be featured on TV! This means:
Removing your valuables and decluttering the space

Putting on a fresh coat of paint

Cleaning the windows

Having carpets professionally cleaned

And spraying for pests
Thorough cleaning easily transforms your house into one of the best rental properties Noosaville has, increasing your chances of snagging a tenant quickly a hundred-fold!
What about appliances and furnishings?
If there are valuable fixtures or furnishings you wouldn't want to be damaged or stolen, remove them from the rental. Make sure that everything is clean and in good working condition in a furnished rental home. While renting your home with appliances can boost the rental price, it might cost you in case of frequent maintenance or repairs.
Property management
If you intend to manage the rental property, get a legal lease document that covers you and the tenant. However, there is always the option of contracting a professional property management company.
A reputable permanent rentals Noosaville company charges a small percent of the monthly rent due for their services. These include:
Screening tenants

Managing repairs and maintenance

Handling tax payments
And dealing with evictions when necessary

Contact a management firm today
Richardson and Wrench Noosa rentals company provide landlords exposure to hundreds of potential tenants every month. Working with the experts in the current active rental market ensures that your home becomes an attractive option for boosting your profit and income, especially if you are not willing to part with the property. Find out more about transforming homes into Richardson and Wrench Noosa rentals process by calling the professionals on (07) 5447 4510 today. For more information, visit us at:  https://rwnoosarentals.com.au/