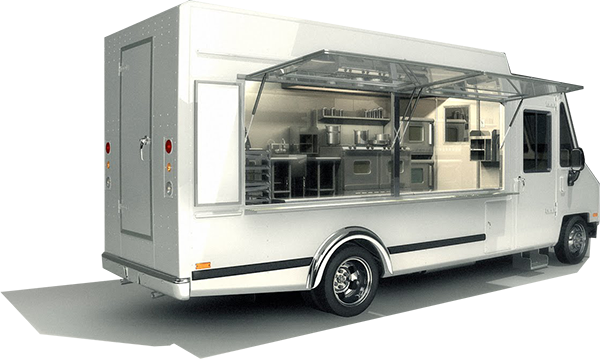 Food trucks have become a popular way to start a restaurant business and for a good reason. They offer a lower-cost alternative to opening a brick-and-mortar restaurant, and they provide the flexibility to operate in multiple locations.
Also, mobile eateries have become an increasingly popular choice for consumers looking for quick, convenient dining options. These establishments are often lauded for bringing fresh, locally-sourced food right to the consumer's doorstep while offering innovative menus, affordable prices, and quick service.
In addition, they typically offer an accessible and relaxed environment that caters to various tastes and preferences. All in all, it's clear that mobile eateries are here to stay and will continue to play an essential role in the world of food consumption well into the future.
How to Start a Food Truck Business
When you're ready to start your food truck business, you need to do a few key things to get things up and running. Here are the basic steps to get you started on the right track:
Plan your Business
The first step is to define your concept. What kind of food will you be serving? Who is your target audience? What sets your truck apart from other food trucks? Once you have a clear idea of your concept, you need to develop a business model. That includes calculating operating costs, planning how to generate revenue, and devising a marketing approach.
Additionally, you'll need to create a financial plan that includes start-up costs, projected revenue, and expenses. A detailed budget must consist of the cost of the truck, equipment, and supplies. Finally, identify any potential financial partners or investors.
Find the Perfect Truck
You'll want a truck that's durable and easy to drive, with plenty of space for storage and prep. It should be large enough to accommodate all your kitchen equipment, but not so large that it's difficult to maneuver. You'll also want to make sure it's well insulated to keep your food fresh.
Outfit your truck with the right equipment. You'll need a commercial kitchen, including an oven, grill, refrigerator, and coffee machine. It must also have a large enough sink for all the washing.
Stay Compliant with Permits, Licenses, and Food Safety Regulations
You'll need to obtain the necessary permits and licenses. That will vary depending on your location, but you'll likely need a business license, a food handling license, and a permit to operate your truck. The good news is that most of these can be obtained relatively easily by completing the necessary paperwork and paying the required fees.
Learn all the food safety regulations and ensure strict compliance. Take the time to research and make sure that you're following the law. Otherwise, you could face fines or even have your truck shut down.
Create a Menu that Stands Out
You'll need to create a menu that appeals to your target market. That means doing some research to find out what kinds of foods are popular with your potential customers.
Also, keep in mind that simplicity is critical for food truck fare. Choose a menu of items that can be cooked quickly and served on the go. Your customers should be able to eat your dishes without too much hassle.
Source Ingredients and Supplies
The quality of ingredients will have a significant impact on the success of your business, so it's crucial to choose high-quality sources for meat, produce, and spices. It's also important to find reputable suppliers for other essentials like environment-friendly packaging materials, disposable cutlery, napkins, cups, and stirrers.
There are a few key places you can start your search. Local markets and farms are always a good bet for fresh produce, and they'll usually be able to give you a good deal on bulk items. For non-perishable items like spices and canned goods, wholesale clubs like Costco or Sam's Club can be a great option. And finally, don't forget to check online sources. For instance, you can order coffee creamer online in bulk.
By doing thorough research and comparison shopping, you can be confident that you are getting the best possible deals for all of your food truck needs.
Market your Food Truck Business
It's essential to create a marketing strategy. You need to identify your ideal customer and craft messaging that resonates with them. Implement traditional and digital marketing tactics, from leaflets to a well-optimized website and a solid social media presence. Also, use a food app and partner with a delivery system so customers can order online for delivery.
Use data-driven techniques to track your progress and optimize your campaigns. You can fine-tune your campaigns for maximum results by monitoring key metrics and analyzing customer behavior.
For example, consider using A/B testing to compare different ad campaigns. This way, you can see which one is driving more customers to your truck. You can also use online surveys and social media analytics to get feedback from customers and learn what they think about your food. With the correct data in hand, you can ensure your food truck marketing campaigns are always on the right track.
Start Your Food Truck Business Now
Starting a food truck business can be an exciting and profitable venture. By following the steps outlined in this article, you'll be well on your way to launching a successful food truck operation. Remember to do your research, stay compliant with regulations, and market your business effectively. With a little hard work and planning, you'll see success.