9 Ways To Prevent Your Basement From Flooding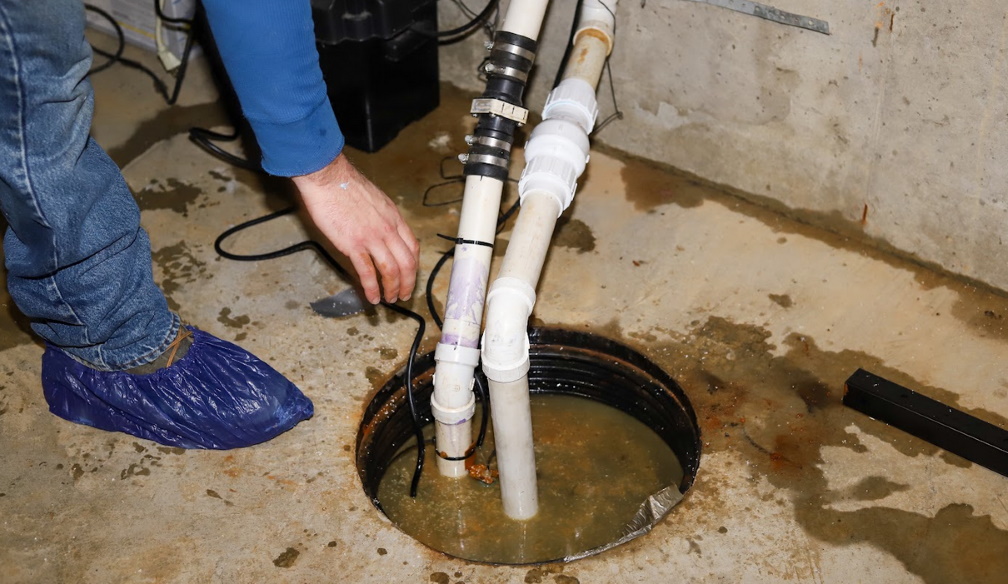 The basement of your house in Sydney may be susceptible to flooding. The space might flood for various reasons including seepage of water via cracks, malfunctioning washing machines or water heaters, heavy rains, and failure of the sump pump.  
With some effort, there are ways to lessen the likelihood of flooding in your basement. Routine maintenance such as regular cleaning of the gutters and repairing any cracks in the basement can significantly help protect your basement. Having a well-maintained sump pump to prevent water from flooding is an excellent preventive measure.
If you want to protect your basement from flooding effectively, here are several ways to keep your basement flood-free.  
1. Look For Signs Of Pipe Damage 
It could be difficult to pinpoint if the lines or pipes in your home deteriorates or ends up being damaged.  It would be best to watch out for the following signs: 
* Excessive pooling of water in the basement is a serious issue requiring emergency plumbing repair.  

* Vibrant green and lush sections of your grass than the rest of your yard might be due to a possible runoff from a leaking pipe. 

* Superfluous moisture in your home could be a breeding ground for moulds and you can quickly tell by the musty odour or evident growth on the walls or ceilings. 

* Slow-flowing drains that can't be easily solved with plunging or augering your pipe.
If you need help with broken pipes in your home, check out reliable plumbing sites such as Plumber Sutherland Shire and others.  This is a good starting point to help carry out timely repairs. 
2. Install A Backwater Valve 
A backwater valve is crucial in protecting your home from sewer backup. Generally, the wastewater flows in one direction.  It flows from your house's plumbing to the municipal sewer system. If blockage in the sewer and backups occur, it can result in a dirty mess. A backwater valve can help prevent this problem. 
3. Regular Inspection Of The Water Heater 
A malfunctioning water heater resulting in leaks is also one of the common causes of a flooded basement. It would be best to inspect the water heater regularly. Observe if you notice any indications such as minor leaks, water puddles, rust formation, unusual sounds from the hot water tank, or discoloured water.  If any of those signs appear, you need to call a professional for repairs right away. Timely action is vital before the heater leaks heavily or even explode. 
A majority of homeowners fail to maintain the seals in their basements. When sealing the openings in your basement, the task involves weatherstripping around the doors and caulking the windows. Additionally, you might need a basement waterproofing professional if the basement walls seep water. 
The gutters and downspouts collect rainwater or snowmelt flowing off the roof and direct them away from the foundation of your house. If you want the gutters and downspouts to function optimally, you need to clean the gutters at least three to four times a year.  Do this before the spring thaw. 
Additionally, the downspouts should have the right angle to direct water at least three meters away from the foundation. If this isn't possible with the downspout in your home, you could buy a few extensions to prevent water from gathering around your home.  Thus, you avoid water from seeping into your basement.  
6. Repair Cracks In The Foundation 
Any cracks in the foundation will make it susceptible to water penetration.  This will come from sources such as groundwater, runoff from blocked gutters, backed-up yard drains, and plumbing leaks. The good news is that any cracks are easy to repair, especially if they're still small.  
7. Properly Grade The Foundation 
Throughout the years, the soil settles. If there are changes in landscaping, it can adversely affect the soil grading around your house. Water will eventually penetrate your basement or crawl into space when the grading doesn't direct water away from the foundation. 
8. Install Or Service Your Sump Pump 
One way to protect your home against a possible flooding episode is a sump pump. If you already have one, it's a good start. You should ensure it's still operating perfectly and ready to protect your home in case of flooding. 
If you don't have a sump pump yet, consider installing one as soon as possible. A professional will install the device in your basement, along with the sump pit to hold the water. Once the groundwater rises due to continuous rainfall or melting snow, the pump will turn on to drive it out. The water exits your basement via a drain pipe that empties outside, away from the foundation. There should be a battery backup so your sump pump will continue to work even during a power outage. 
9. Add Window Well Covers 
When you have basement windows, you can install window well covers that could be securely attached to the foundation of your house. You can choose the clear acrylic covers to allow light to enter while keeping out leaves, pests, and rain.  
Conclusion 
Flooding in the basement is one of the main concerns among homeowners who live in flood-prone areas. It can also occur after heavy rain, when the snow melts, or from a malfunctioning heater or sump pump. Luckily, you can take the necessary measures to prevent or minimize flooding in your basement with these valuable tips.