8 tips for your business to succeed overseas in 2019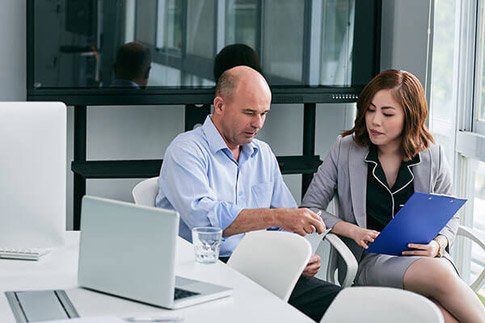 Are you looking to take your Australian business overseas in 2019? Before you start exporting your product anywhere, a global leader in international money transfers offers tips to help small-to-medium-sized businesses expand overseas.
WorldFirst (worldfirst.com.au), which helps thousands of Australian businesses to set up and manage their finances around the world, has seen a 20 per cent growth in Australian businesses transacting overseas in the last year.
Patrick Liddy, Head of Foreign Exchange at WorldFirst, said: "More and more businesses are taking the opportunity to expand overseas, especially with lucrative markets close to home such as China, and Southeast Asian countries like Singapore. Entering new markets is always challenging, and it requires hard work and a great deal of research. To make the expansion an easier, smoother process, Australian businesses need to do their research to learn the ins and outs of a specific market, build a team of local experts, and develop a foreign exchange strategy to help them to navigate foreign currency markets."
Patrick Liddy's eight tips for SME online businesses to exceed overseas
Build the right team. Apart from having a well-thought out business plan, reach out to local experts that can help your business set up in a particular country. Start by finding the right suppliers, distributors and overseas workers. Business councils such as the Export Council of Australia, Austrade and the respective chambers of commerce can help you find trusted contacts overseas. An experienced currency exchange expert can help you set up your finances overseas, and advise you on the best time to make transactions, to avoid losing thousands on negative currency movements.
Don't rely on research methods you use in Australia. Google is usually your best bet as a starting point to research overseas markets, but it may not be the prevalent search engine in other countries. For instance, Naver is South Korea's answer to Google, and is a useful research tool to get local information and find out more about your competitors and potential customers.
Accept foreign currencies. Not only is repatriating your funds from overseas back into Australian dollars privy to exchange rate fluctuations, business that accept foreign currencies are more appealing to international buyers. Accepting US dollars, for example, is very common as it is the most traded currency globally and makes the transaction easier for your customers. WorldFirst's World Account product enables SMEs to open multiple international currency accounts, for free, in AUD, EUR, USD, GBP, NZD, JPY and CAD. The product gives businesses the option to pay and receive funds in local currency, all from one platform.
Test the waters. Before setting up your business in a particular country, test the market by selling on online marketplaces like Amazon or eBay. Some marketplaces like Amazon US require that you set up a local bank account, but you can bypass this by opening a virtual receiving account with an international money transfer service. WorldFirst allows its account holders to receive funds from a wide range international marketplaces and payment gateways.
Create certainty by fixing exchange rates. Negative currency movements can impact a company's bottom line. It is possible to mitigate this by locking in specific rates for a set period of time, which can be up to two years. While this can lower risks if our dollar drops against other currencies, businesses need to be wary that it can also prevent them from taking advantage of favourable currency movements in the future.
Educate yourself on the society. Apart from researching business regulations of a particular country, take some time to get to know the local culture and customs. This is important when getting acquainted with any potential local business partners. Expect a slow decision-making and relationship-building process in Asian countries, particularly in China, compared to the direct responses in meetings in Australia.
Set a budget. When selling overseas, it is best to prepare for shifting exchange rates by incorporating a budget rate range or contingency in your business forecasts. This allows for a more accurate calculation for expected revenue figures and will minimise the impact on income.
Avoid the banks. Many businesses do not know that banks often impose a heavy margin above the actual exchange rate in addition to added transfer fees, costing businesses $180-$200 more for every $5000 AUD to USD transfer. Fee-free services such as WorldFirst can offer exchange rates that are up to seven times cheaper than big four banks.[1]
About World First
WorldFirst (worldfirst.com.au) is an award-winning global leader in international money transfers. WorldFirst manages international payments for individuals and businesses across 61 currencies quickly, securely and at exchange rates up to seven times[2] cheaper than those offered by the big four banks. As a fast growing fintech business, WorldFirst specialises in making foreign exchange simple, fast and fuss free for individuals and businesses with global ambitions. Since 2004, more than 200,000 individuals and businesses have used WorldFirst to transact more than $100 billion. WorldFirst operates all over the world and has over 600 employees based in eight offices across Sydney, London, Amsterdam, Austin-TX, Hong Kong, Singapore, Shenzhen and Tokyo. For more information, visit worldfirst.com.au.
[1] Based on transfers for sums of AUD100k and AUD200k and the transfer directions include AUD to GBP, AUD to USD, AUD to EUR, AUD to NZD and AUD to SGD.
[2] Based on transfers for sums of AUD100k and AUD200k and the transfer directions include AUD to GBP, AUD to USD, AUD to EUR, AUD to NZD and AUD to SGD.