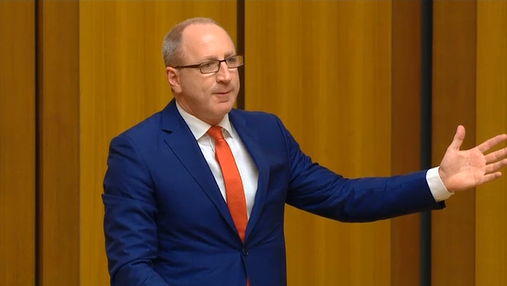 Parents will be able to get home to their families sooner and tradies will spend less time in traffic jams following an $80 million injection for local congestion busting projects across Brisbane's north.  
Prime Minister Scott Morrison said the seven projects will make a real difference to the lives of people living in Brisbane's north.  
"I want people to spend less time stuck in traffic jams and more time at home with their families and working in their businesses – that is what matters," the Prime Minister said.  
The investment includes $50 million for upgrades on the Gympie Arterial Road to meet the significant increase in vehicle traffic and improve the connection to the southern end of the Bruce Highway.  
New park and ride facilities will be created at Mango Hill and Ferny Grove train stations through an investment of $15 million, helping more commuters to travel by train into the CBD.  
Future flooding events at Youngs Crossing will be prevented through a $7.75 million investment to help raise the level of the road.  
Bracken Ridge residents will benefit from $7.5 million for three projects including: the upgrade of the Barbour Road and Norris Road intersection; upgrades to Norris Road between Telegraph Road and Bracken Ridge Road; and upgrades to Hoyland Street between Kluver Street and Bracken Ridge Road.  
The funding forms part of a $244.25 million investment in South East Queensland through the Liberal and Nationals Government's $1 billion Urban Congestion Fund which was announced at the 2018-19 Budget.  
Federal Member for Dickson Peter Dutton said he had been fighting for extra funding to help reduce congestion on local roads.  
"I'm very pleased to deliver $15 million funding to help with these two important local projects," Mr Dutton said.  
"This simple solution for Youngs' Crossing will raise the level of the existing road and not extend it beyond the existing footprint. It will have no impact on the local environment or residents and retains all our wildlife corridors."  
Federal Member for Petrie Luke Howarth said he was really pleased that the Federal Coalition Government is delivering for Mango Hill and Bracken Ridge residents.  
"Because of our growing economy, we are able to deliver the services and infrastructure our community desperately needs."  
Minister for Cities, Urban Infrastructure and Population Alan Tudge said estimates put the cost of congestion in Australia's capital cities at $25 billion per year, projected to reach $40 billion by 2030.  
"The Urban Congestion Fund is helping to deliver a more reliable road network for commuters and freight, and support critical access to employment centres and freight hubs," Mr Tudge said.  
"This is as much about hitting those local traffic headaches as it is about the major highways."  
The Liberal and Nationals Government has invested more than $20 billion in Queensland roads and rail since 2013, including over $5 billion provided in last year's Budget.  
Major urban infrastructure projects already underway across South East Queensland include: the Gateway Upgrade North; M1 upgrades between Brisbane and the Gold Coast; and the Ipswich Motorway upgrade between Rocklea and Darra.  
This is in addition to major future planned investments such as Brisbane Metro and Gold Coast Light Rail Stage 3A.