What to Disclose When Selling Your Property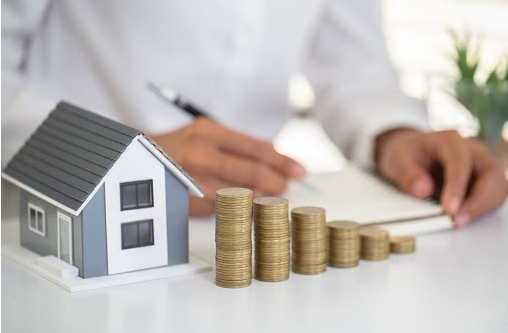 So you want to exchange your house for cash? Good.
When it comes to selling your house, it is tempting to lead your prospect up the garden path and pull the wool over their eyes. But, is that worth the risk?
It is justifiable that you want to get the house off your shoulders as soon as possible, however, it is a crime if you willingly deny the buyer the right to know certain details about what they would be purchasing.
In this light, it is pertinent that you create a disclosure document while pitching a house.
 
What's a Disclosure Document?


Simply put, a disclosure document is one which provides the buyer with any information that could negatively affect the value of the property. To be clear, non-disclosure is a crime and could lead to termination of contract, fines and possibilities of lawsuits.
This act is known as DISCLOSURE,. Here is a list of details you are obligated to disclose:

Property Defects
Pretty obvious, but often neglected. Structural defects in the building, water damage, repairs made, and other physical defects should be fully disclosed to the buyer.
For instance, when water gets in where it shouldn't get in, it could encourage mold growth or even damage personal possessions. You should tell the buyer if you've had past or present water leaks. These leaks could include pipe leaks, roof leaks, crawl space, and so on.
Again, you should let the buyer be aware of what you have repaired in the house and why. Yes! You are required to let the buyer have a peep into your home's repair history. Why should you do this? In case of any future recurrences, the buyer's inspector can pay attention to these problem areas.

Previous Death In The Home  
Yeah- some buyers do have beliefs that contradict living in a home which someone has died in. Therefore, if such has happened sometimes in the past, you must make it crystal clear in your disclosure document.

Nuisances In The Neighborhood
Nuisances aren't just in the form of noises. A nuisance is anything- including odors, and of course, noises- which originate from outside the property and could irritate the people dwelling in the home.
Again, allow the buyer to have full knowledge of what these nuisances are, and if they would love to go on with the deal. Even though this could lead to you losing a client, that is much better than needing to face a lawsuit some months after purchase.

Hazards
Some homes are at the center of previous or potential environmental contamination, some others are at an increased risk of damage from natural disasters- including flood.
Whatever hazard you feel your home is susceptible to, make it clear before striking a deal with the buyer.

Strata Management
Is your home governed by any strata management? You would need to reveal such detail when making a sale.
Don't conclude without asking- while some buyers may not consider this detail as something important, others may be repulsed at the mention of a strata association. Therefore, it is pertinent you do not hide this detail.
Other Possible Disclosures
Check out the law on disclosure where you live. If there are other specifics that the law requires you to reveal, do so. After all, the end goal is avoiding lawsuits originating from buyer's ignorance.

Conclusion
Even if there are details which the law does not require you to disclose, there are other reasons why you should tell the buyers all they need to know about the house- both the good and the bad. Asides the moral reason for being honest- and the obvious desire to avoid lawsuits- you have a reputation to protect. Make sure to compare agents and select an experienced agent so you can be sure you are legally protected when selling your property.