Importance and types of waterproofing in construction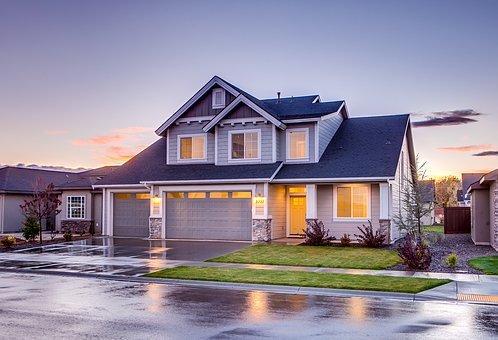 Waterproofing is a method of forming an impenetrable barrier, designed to avoid water from entering or leaving several segments of building constructions. Hydrostatic pressure is the pressure exerted or existing in a liquid at rest with adjacent bodies. Hydrostatic pressure always rises as the water level in the soil rises. For structures located near a reservoir, hydrostatic pressure may be constantly present. The deeper the basement foundation is in the ground, the higher will be the hydrostatic pressure, which will try to push the water into the pores of the concrete and contribute to the rapid destruction. The modern era is well aware of the Importance of super seal waterproofing in construction. During the construction of structures and especially underground ones, such as tunnels, parking lots, and basements, special attention is paid to ensure reliable waterproofing. As a result, the moisture penetrating building structures can cause their destruction, therefore for the protection against penetration, waterproofing is an important factor in the safety and durability of underground structures.

The importance of waterproofing:
Long term adverse effects are reported due to water entering the cracks of the building and destroying its composition and weakening its strength. Moreover, the damage of the material of the foundation, and structural loss is irreversible if the issue is not resolved at the earliest. Besides, most building materials have a relatively shorter life when exposed to moisture for a long period.
Water losses include:
Rotting of wooden assemblies and surfaces, such as beams, floors, racks, baseboards, platbands, and frames.

Corrosion in metals, for example, reinforcement of steel within the concrete, steel-beams, supports, metal-framed doors, etc.

Swelling of drywall and subsequent peeling of tiles made up of ceramic material.

The danger of electric shock, causing a possible short circuit of lighting and power points.

Swelling paint.

Unrepairable corrosion of a building facade.

Breathing issues and other health problems caused by dampness.
The importance of waterproofing cannot be overestimated. Damage to the building structure, combined with the high cost of repairs, requires careful designing and the use of waterproofing.

The role of waterproofing:
The role of waterproofing is to protect the visual and structural integrity of the building. This is achieved by forming an impermeable membrane, which prevents the movement of water from wet to dry areas.
To effectively fulfill this role, the membrane must possess the following qualities:
Impermeability is essential to avoid water ingression in structures.

Flexibility and elastic membranes must be adapted to any normal movements that may occur in constructions.

The membrane must be strong, it must maintain integrity for a long period.

It has to be suitable for the design of parts in the building,

The membrane must be fit for the respective function it is installed for.

The membrane must breathe, allowing moisture to escape from the inside of the building and the base.

The membrane must be compatible with adhesives to ensure long-term adhesion when the tiles are directly attached to the membrane.

A user-friendly membrane should be easy to use, relatively light, non-hazardous and environmentally friendly.

In open areas, such as roofs, the membrane does not require special care and should be easily repaired in case of damage.

The membrane must be robust and strong enough to bear the extreme seasons according to the weather of that area.

The waterproofing of tunnels and other underground structures:
According to experts, it is the most important stage of construction work. The quality of waterproofing depends on service life. This is quite hard work and to do this type of work qualitatively, it is necessary to have a careful approach to implementation.
The underground structures are the ones that are more exposed to moisture and especially rain, melt, and groundwater. At the same time, practice shows that the weakest and most vulnerable places include; expansion and interblock seams, as well as entry points for utilities.

Improve the quality of waterproofing
To improve the quality of waterproofing, they are divided into a coating, plastering waterproofed tunnels and other underground structures, casting, impregnating, injection, filling, gluing, painting and mounting.

Types of waterproofing
Nowadays, in addition to oil-bitumen materials, bituminous-rubber and bitumen-polymer mastics belong to coating waterproofing. This type of waterproofing coating also includes cement-polymer mastics, consisting of a dry mixture of cement with mineral filler. It is used, as a rule, to protect surfaces from capillary moisture and soil water with draining soils and pressure up to 0.2 atm., It is applied in the form of thick layers of hot and cold mastics (usually in two or more layers). A good tip is to find a reliable tile regrouting and sealing company to protect your bathroom from unwanted leaks.

For plaster waterproofing, polymer-cement waterproofing masses, hot or cold mastics, as well as shotcrete are used. These materials are usually applied in several layers. As a part of construction rules, it is used for structures that are not subjected to vibration and deformation.
Cast waterproofing is used to fill the gaps between the surface to be protected and the pressure filling of cavities, heat-shrink joints and during restoration work. This coating can be reinforced with metal mesh or fiberglass. On horizontal surfaces, cast waterproofing is performed only on a rigid monolithic base, consists of 1-2 layers and is protected with a cement-sand mortar screed of 30 mm thickness. The thickness of each layer of cast insulation should be: for solutions - at least 12 mm, for mastics - at least 5 mm.
Impregnation waterproofing
Impregnation waterproofing is carried out by impregnation in an organic binder of building products from porous materials. This type of waterproofing is most reliable for prefabricated elements subjected to intense mechanical stress (piles, pipes, tubing, foundation blocks).
Injection waterproofing is carried out by injection of cement into the joints and cracks of building structures.
Fill waterproofing is done by filling special waterproof layers and cavities with bulk waterproofing materials.
Painting waterproofing is carried out by applying film-forming liquid and pasty materials with paint brushes, spray guns, brushes, and spatulas.


It should be noted that the waterproofing coatings listed above have certain restrictions on their use. The scope of their use depends primarily on the operating conditions of various building structures. Water-tight indoor spaces include bathrooms, showers, laundry, and toilets. While external waterproofing zones extend to roofs, balconies, terraces, retaining walls and pools.

Conclusion
In the future, waterproofing materials will fulfill more than one role. Not only will they be impervious to water, but they will also include sound insulation, thermal insulation and adhesive properties of ceramic tiles. Waterproofing materials will be more reliable to protect against changes that occur in building structures, building materials, systems, and methods. Waterproofing materials will be environment-friendly, without harmful carcinogens.
Many waterproofing industries are genuinely thrilled with the future demand, the advent of new products, wider applications and the growing recognition of its importance.