Top Things You Must Include in Your Sydney Itinerary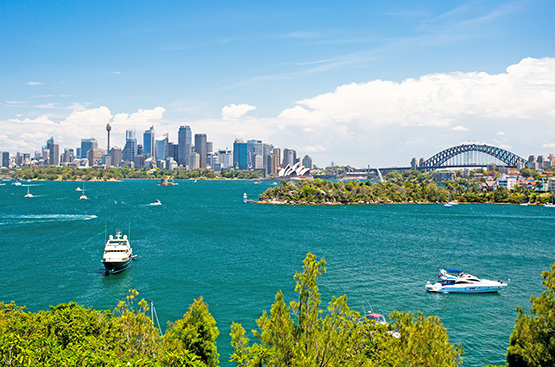 Sydney is the vibrant state capital of New South Wales, located on the southeastern coast of Australia. It boasts a magnificent harbour that is strategically positioned in the South Pacific. The city has many architectural attractions, such as the Sydney Opera House and Sydney Harbour Bridge. It also boasts some of the most stunning beaches in the world in Bondi, Coogee, and Manly.
With no shortage of urban and natural attractions, Sydney is a great destination for local and international tourists. If you are in town for a visit, make the most of it by cruising with the best
luxury boat hire in Sydney
and experiencing the city in all its glory.
Get to Know the Local Beaches
With its incredible surfing conditions, exquisite cafes and restaurants, and an assortment of designer shops, it is easy to lose yourself in the "
Bondi Bubble
." Everything you need is within walking or strolling distance that it feels like a utopian world of its own. What makes it even more amazing is the fact that Bondi is just minutes away from the city centre.
Once you have had your fill of the water, you can go for a leisurely stroll along the scenic coastal trail, starting from the Bondi Icebergs ocean pool and traversing the six-kilometre cliff-top trail to the beaches of Coogee. If you happen to catch the Sculpture by the Sea, be amazed by the world's largest free sculpture exhibition.
Experience the Sydney Opera House
It is hard to talk about Sydney without including the Sydney Opera House in the conversation. The iconic sail-like structure in Circular Quay is an architectural masterpiece of the 20th century. With over 40 shows per week, you can easily book a ticket for your favourite performance. You can even take a peek behind the curtains with a two-hour backstage tour, which will show you everything that happens behind the scenes. It even includes breakfast in the green room.   
If you want to admire the structure from afar, opt for luxury boat hire in Sydney. There are many tour companies in Circular Quay with boats departing from the ports throughout the day.
Meet the Local Animals
Visiting the animals at the Taronga Zoo is a great way to spend a day in Sydney with your family. Taronga Zoo Sydney is home to over 4,000 native and exotic animals. Get up close and personal with giraffes, tigers, leopards, gorillas, and chimpanzees. And of course, you have to meet Australia's beloved sea lions, kangaroos, and koalas.
After bonding with the animals, you can try tackling the Wild Ropes, which are four courses of high rope challenges, such as zip lines, suspended bridges, and rope climbs. If you want to get the full safari experience, you can get the Roar and Snore package and spend the night.   
Charter a Luxury Boat
Opting for the best luxury boat hire in Sydney is a great way to have a good time in the city. Celebrating a birthday, anniversary, or even a wedding in a chartered luxury yacht is hard to beat. It also offers a unique way to explore the city.
Pampered by a professional onboard crew, it just might be the best way to spend a vacation with friends and family. If you feel up to it, you can even arrange for additional water activities, such as scuba diving and jet skiing. There are many ways to enjoy your stay in Sydney with a chartered luxury boat.
Author Bio: Ester Adams is a farmer of words in the field of creativity. She is an experienced independent content writer with a demonstrated history of working in the writing and editing industry.  She is a multi-niche content chef who loves cooking new things.