6 Essential Features of Surf Resorts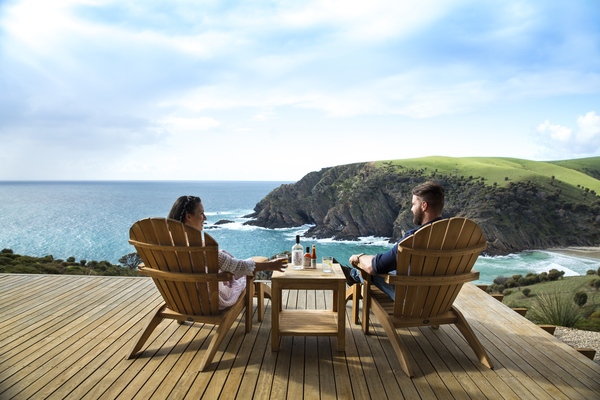 What's the best way to enjoy a vacation in Costa Rica? With beautiful beaches riddled with volcanoes and mystical coral reefs, the small country is a popular tourist destination all year-round. Come for the warm weather, stay for the cuisine, make the most of your trip and spend a few days at any of Costa Rica's wonderful surf resorts.
Surf Coaching
Whether you're a surfing newbie or bona fide guru, you can improve your skills at a surf camp, where you can practice different techniques and take your wave-riding skills to new levels. Widely considered one of the world's best surfing spots, it's the place to be for aspiring surfers of all skill levels.  
Fuel Up on Local Fare
Costa Rica might often be overlooked as a culinary destination, but serious foodies should seriously reconsider. You can enjoy a full Costa Rican casado, with some gallo pinto and sopa negra, or feast after a full day of surfing on chifrijo and patacones.

Work Hard, Play Hard
On vacation, you should never find yourself out of beer and wine. The most popular brand of beer in Costa Rica is Imperial, but you can also find plenty of local meaderies and vineyards to visit — whether you're interested in the local wine or just looking to get drunk.
Relax, Get a Massage
It's important to decompress, and the best way to do that is with a relaxing body massage. A good massage can do wonders for your body and your mind.
Costa Rica's many spas and resorts have in-house massage services, so you can unwind without even leaving your room.
A whole day of surfing should take a toll on your muscles, and you can expect tension and soreness for days after. Get a jump on recovery with a relaxing full-body massage, making sure to stay hydrated and getting a good night's sleep.
Stretching with Yoga
Yoga dates back to 2700 BC and was created to improve the individual's awareness of how their body and mind are affected by nature.
Modern yoga tends to focus more on elements like stretching exercises, which is perfect to prepare for strenuous activities like snorkeling and surfing. Warm-ups and cool-downs are important to prevent exercise-induced injuries like strained or pulled muscles.  
How to Get Around
It'll be one less thing to worry about if the resort you stay in can provide you with transport. Luckily, many resorts make sure to include them in their vacation packages. SUVs are a great way to get around, especially if you're traveling in a group, and the big vehicles make short work of meandering the coasts under the hot sun.
Many resorts also coordinate with airlines or employ shuttling services for guests headed to and out of the airport. That way, you don't have to deal with the hassle of finding transportation to and from your resort when you're about to leave or as soon as you land.
If you're thinking about visiting Costa Rica, what are you waiting for? Book at a surf resort and prepare to spend a packed vacation full of delicious food, fun outdoor activities and great opportunities to unwind and relax. Finding a great place with staff and amenities to take care of you is bound to make your Costa Rican trip as thrilling as catching a monster wave.