Tips for Finding the Right Suppliers for Hydraulics Online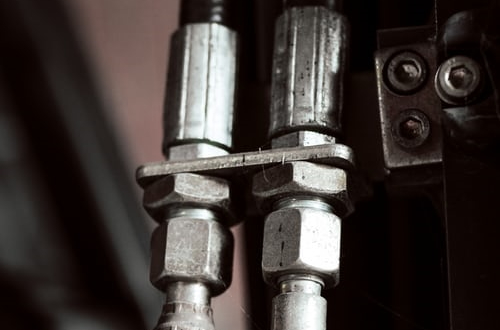 Hydraulic systems are commonly used in machines used in construction, manufacturing, and robotics. They are also components of everyday equipment like vehicles, medical equipment, and various vehicles used in construction and industrial applications. The handy piece of device works well to cut costs and make job performance more efficient.
The repetition of movement in a hydraulic system and its application in various industries cannot be undermined. It is similar to technological automation in computers where most of the mundane and repetitive tasks are simplified, and manual interference is avoided.
Looking for the right hydraulics is not an easy feat considering that it has to conform to the make and model of the equipment you are using, but there are reputable online stores, such as Hydraulic Online, that can provide what you need. The right hydraulics also has to fit with manufacturer descriptions. OEM products abound in the market, and sometimes technical mistakes are committed, affecting your machinery's functionality and longevity.
Types of Hydraulic Systems
Equipment and machinery use hydraulics in varying ways, although they function using the same basic concept of applying repeated pressure to make things work. Hydraulics is typically powered by liquid fuel, which applies recurrent force on a cylinder tube with a piston.
Hydraulics is a common component of construction vehicles and heavy equipment. The pressure inside the cylinder is constant, making it ideal in an industrial setting where steady forces are needed. Its application makes tasks easier to accomplish, including lifting a heavy load and various repetitive tasks requiring force and lifting heavy materials.
Some of the common types of hydraulics used in an industrial setting include:
Circuits. This type of hydraulic system transmits liquid from interconnected components running through a circuit system. It is often applied in chemical processing using the flow circuitry system.

Motors. Hydraulic motors are mechanical actuators that turn pressure into torque. This mechanism is combined with the drive system in vehicles to create the hydraulic transmission unit.

Pumps. A hydraulic pump is a component of machinery used to transport water from one location to another. It works by creating a vacuum which forces the liquid to the inlet line and through the pump.


Looking for the Right Hydraulic Suppliers
When you work in a construction or manufacturing industry, getting the right supplier like Hydraulic Online ensures they accord with your company's values. Delays are bound to cause your business a lot, and reliability always plays a critical role in this aspect.
There are certain qualities to consider, including the processing of equipment. It is of critical importance because you want to have the right tools to avoid project delays. And more than that, one that provides you with quality components should always be considered.
Professionalism also works to keep your relationship smooth and business-friendly. You don't want to make deals with a supplier that only provides you with promising words. The right suppliers always stay true to their words from the initial contact down to the after-sales assistance.
Conclusion
Finding the right hydraulic supplier is not an easy task for most companies because of certain considerations. But it can be summed up into three critical characteristics – reliability, right processing of equipment, and professionalism.
Experience and industry name always accounts for most of the dealing you need to make and is always something that is given. When opting for the right partner to help you replenish your hydraulic stocks, always make sure that the supplier possesses a true industry leader's qualities.

Alison Lurie is a farmer of words in the field of creativity. She is an experienced independent content writer with a demonstrated history of working in the writing and editing industry.  She is a multi-niche content chef who loves cooking new things.