An overview of commercial refrigeration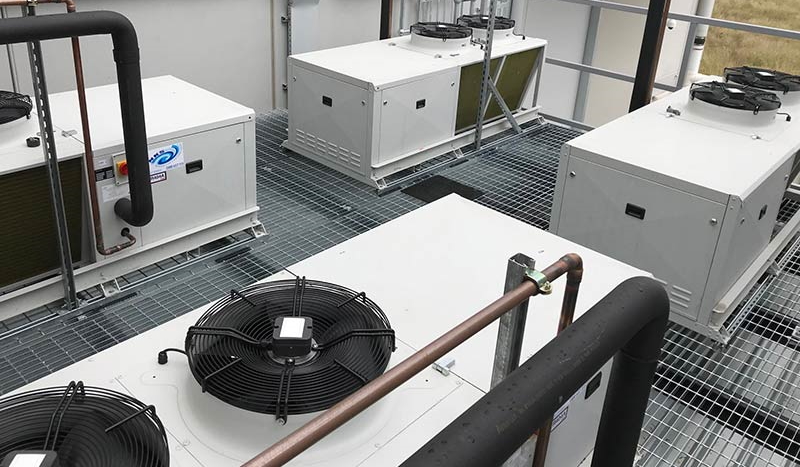 Today, the world of preserving food has come a long way. All thanks to the advent of refrigeration, businesses and homeowners now have the option of storing food and beverages for a longer period of time without worrying about it getting spoiled.
Commercial Refrigeration Melbourne
keeps both prepared foods and meal ingredients cold by removing heat for convenience and safety purposes.
So how exactly do commercial refrigeration systems work?
All refrigeration that we know of works through the application of a principle called the Second Law of Thermodynamics. It states that when two objects of different temperatures are brought close together, heat travels from the warmer object to the colder one. Applying this principle, a refrigerant solution is used which undergoes a series of pressure changes to improve the efficiency and speed with which it removes heat from the refrigerated space to keep it cold.
When you talk about Commercial and Industrial Refrigeration in Australia, you simply cannot miss out the name of NKS Refrigeration & Air Conditioning who have built a reputation of being the specialists in commercial refrigeration, industrial refrigeration and air conditioning equipment.
With operations across Melbourne, the Yarra Valley, Regional Victoria, Australia and Australasia, their core business is providing support services and maintenance for all types of commercial and industrial refrigeration, round the clock.
Regarded as specialists in installing Glycol Systems for a wide range of industries such as food and milk processing or for those matter wineries or even pharmaceutical companies, you needn't think twice about considering NKS when you are thinking of building or setting up a new plant. They will work with you to not just design the system but also create the best solution that will be well within your budget.
Established in 2006, NKS has a dedicated team of experts equipped with licences to work with all types of refrigerants including ammonia and glycol refrigeration systems. Apart from designing and installing new commercial and industrial refrigeration Melbourne, they also provide existing plant refurbishments, retrofits and upgrades and not forgetting a cool room design and installation service. At all times they ensure to use the highest quality materials that meet Australian environmental standards and are well suited to Australian conditions.
The company primarily caters to the following industries:
Wineries
Cold Storage
Orchards & Fruit Processing
Milk Processing & Dairies
Brewing & Beverage
Pharmaceutical
Fresh Produce
Chemical Processing
Mining
Hospitality
Confectionery
Food Services
Emergency Services
Meat
Poultry
Small Goods
Apart from providing refrigeration and installation, NKS is also quick with their 24-hour Emergency Breakdown Service. Because the company understands the critical role refrigeration plays in many industries. In its absence, there can be serious damages like the operations may come to a complete standstill, brand image can get tarnished and businesses may crumble due to product loss and wastage. The large team of dedicated and qualified technicians ensure providing prompt, reliable and efficient service in the shortest possible time. Plus, their modern vehicles carrying commonly used spare parts and refrigerants are always ready for any refrigeration breakdown service.