The Hidden Dangers: Cleaning Hacks That Can Damage Your Toilet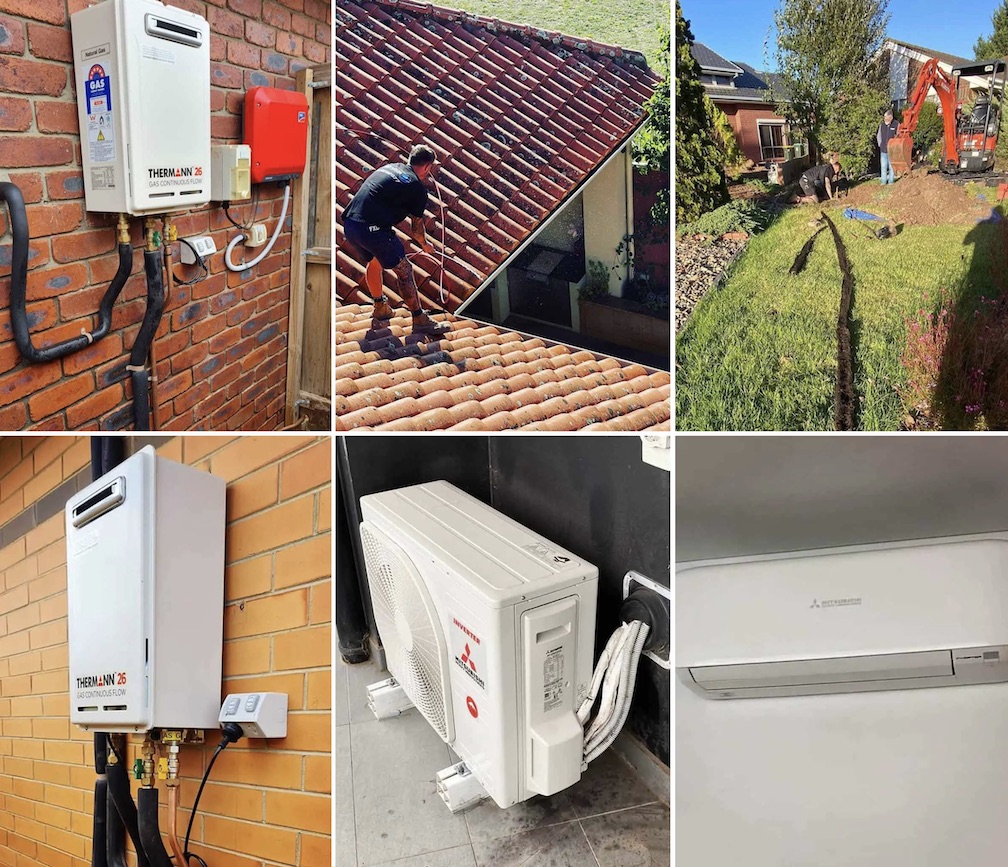 Maintaining a clean and functional toilet is essential for any household. While cleaning hacks can be incredibly convenient, not all methods are safe for your toilet's well-being. As your trusted local plumber in Taylors Lake, we understand the importance of keeping your toilet in excellent condition. In this article, we will explore common cleaning hacks that can inadvertently cause damage to your toilet and its components. By being aware of these potential dangers, you can ensure the longevity and functionality of your toilet without risking costly repairs.
Lemon and Vinegar Soak:
 Lemon and vinegar are often touted as natural cleaning agents due to their acidic properties. While they can effectively remove stains and odors, using them excessively or improperly can be detrimental to your toilet's porcelain finish. The high acidity can erode the glaze over time, making the toilet more prone to staining and reducing its overall aesthetic appeal. Additionally, excessive acid exposure can corrode metal components within the tank and bowl, leading to leaks and malfunctions.
Tip: Instead of using lemon and vinegar directly on your toilet, dilute them with water and apply them sparingly. Regular toilet cleaners designed for porcelain surfaces are a safer option.
Bleach Tablets in the Tank: 
Bleach tablets are commonly used to maintain a fresh and clean toilet bowl. However, placing bleach tablets directly in the tank can have unintended consequences. The constant exposure to bleach can weaken the rubber components inside the tank, such as the flapper and seals. This can lead to leaks, reduced flushing efficiency, and the need for premature replacement.
 Tip: If you want to use bleach, pour a small amount directly into the bowl and let it sit for a short time before flushing. Avoid using bleach tablets in the tank.
DIY Toilet Bombs:
DIY toilet bombs, often made with baking soda, citric acid, and essential oils, are popular for their fizzing action and cleaning power. While these bombs can be effective in removing stains, the effervescent reaction they create can actually cause damage. The rapid fizzing can erode the toilet's porcelain and enamel finish, leaving scratches and marks that are difficult to remove.
Tip: If you're considering using toilet bombs, do so sparingly and ensure the mixture is not overly abrasive. Stick to traditional toilet brushes and cleaners for regular maintenance.
Harsh Scrubbing Tool: 
Abrasive scouring pads, steel wool, and harsh brushes might seem like effective tools for removing tough stains, but they can scratch and damage the porcelain surface of your toilet. These scratches not only mark the appearance of your toilet but also create rough areas where dirt and grime can accumulate more easily. 
Tip: Opt for soft-bristle brushes and non-abrasive sponges to clean your toilet. Avoid using tools that can scratch the surface.
Overusing Drains Cleaner: 
When faced with a clogged toilet, some homeowners turn to drain cleaning products to clear the blockage. However, these chemicals are often too harsh for your toilet's plumbing system. The chemicals can corrode pipes, weaken seals, and damage the toilet's flushing mechanisms over time. 
Tip: If your toilet is clogged, consider using a plunger or a toilet auger to safely remove the blockage. If the issue persists, contact a professional plumber for assistance
.
Neglecting the bank: 
While the toilet bowl gets the most attention during cleaning, the tank should not be neglected. Sediment, mineral buildup, and mold can accumulate in the tank, affecting the quality of the water and the toilet's functionality. Ignoring tank maintenance can lead to reduced flushing power and potential leaks. 
Tip: Periodically clean the toilet tank by turning off the water supply, flushing to empty the tank, and scrubbing the interior with a toilet brush and mild cleaner. Rinse thoroughly before turning the water supply back on.
Conclusion:
While cleaning hacks can offer quick solutions to common household tasks, it's crucial to exercise caution when applying them to your toilet. The wrong methods and materials can cause irreversible damage, leading to costly repairs and replacements. As
your local plumber
in Taylors Beach, we recommend sticking to traditional, safe cleaning methods and using products specifically designed for toilet maintenance. Regular cleaning and proper care will ensure that your toilet remains in excellent condition, providing you with a clean and functional bathroom for years to come. If you encounter any plumbing issues or concerns related to your toilet, don't hesitate to reach out to us for professional assistance. Your toilet's health and longevity are our priority.