How to tell whether you have a computer virus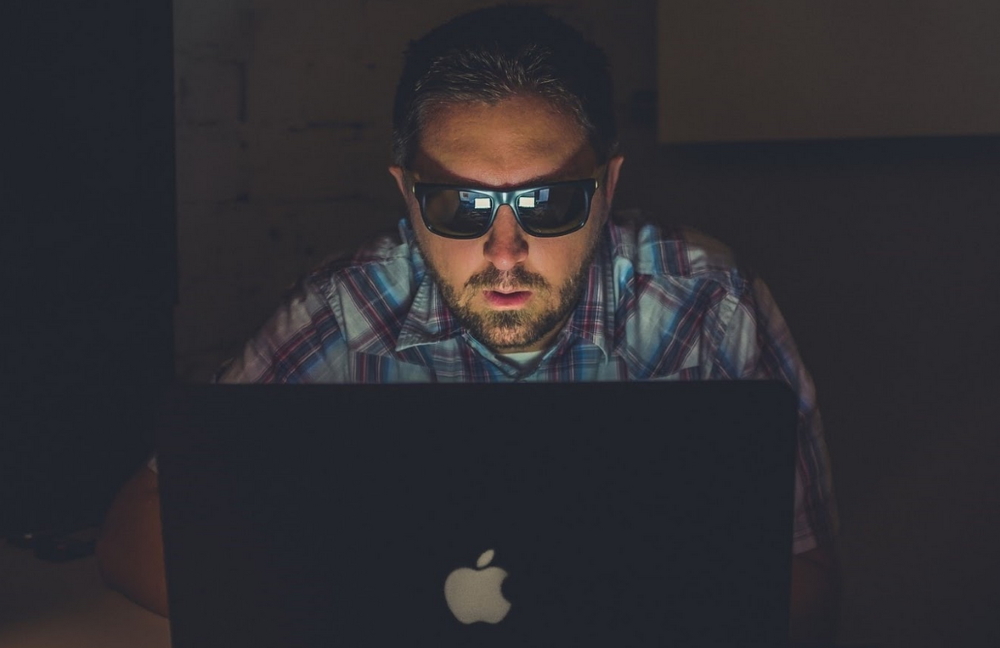 Computer viruses are a huge issue in our digital world. They can sound pretty scary to deal with, but with a cool head, you should be able to get rid of them. Here are a few signs and symptoms of a computer virus infection.


How computer viruses work


Computer viruses, like biological ones, can reproduce and pass from computer to computer. A well-designed one can disrupt our daily productivity, and even cause millions of dollars worth of damages. The most common ones that we know of are email viruses, trojan horses, worms, and more.
These viruses that get into our computers are written and designed by hackers. Hackers choose how their viruses work and what they can do. Their virus attacks can range from hard drive destruction, personal information theft, or even just a silly harmless message. Hackers are mostly driven by their desire for money, notoriety, or just for the thrill of it.
Because of how widely feared they are, computer viruses can also sometimes become the scapegoat for most computer issues. When something goes wrong on a laptop or desktop computer, users might misdiagnose the issue as a virus infection. The problem might actually turn out to be a hardware issue. This is why it's important to know the facts before diagnosing a virus infection. In general, this applies to almost every computer issue. Let's look at the different virus traps to avoid, and how you can identify the signs of a virus infection.

Common virus traps to avoid


Back in the day when the internet wasn't as powerful as it is today, computer viruses were spread from USB drives or CD-ROMs. This is pretty recognisable in a few hacker movies. Hackers pretend to be artists promoting and giving out samples of their "album, then "owning" the computer user once they run the CD on their computers. Or, we see hackers simply plugging in the USB discreetly to infect a business server.
These days, hackers can send out their little schemes all throughout the internet, infecting tons of computers. This can happen to almost any computer user, sometimes even those who have antivirus software. People often get computer viruses from scam emails, or by clicking the wrong button on a website.


Dodgy emails
As busy subscribers of many mailing lists, it can be easy to slip up once in a while and accidentally press the wrong link. Some examples of  phishing emails include internet surveys, "You've won a prize" messages, or "parcel pick up" notifications. Other phishing emails also include hackers claiming to be from a bank or organisation. They'd ask you to click a link or open an attachment to verify your identity. These emails can look quite valid, too.
Remember, never open an attachment or click a link from emails that claim to be from your bank or some other organisation that you'd normally trust. These links or attachments can run scripts immediately after opening, and the effects of this are irreversible. Hackers can use this opportunity to steal your credentials, or even use ransomware to put your data into a cryptolocker.
Look out for spelling mistakes in the email, and how they address you. If the email doesn't look like the usual emails you get from your bank, then just ignore it. Just to be safe, you could also contact your bank before doing anything. Googling the details of the email content could also help you identify a potential threat.


Fake ads
"Congratulations, you have won a prize!" Recognize these? Well you'd better steer clear from them. These clearly fake ads can leave you with malware viruses that are very annoying to deal with.
These ads may also come in the form of intrusive pop-ups. The internet can be a dangerous place if you are not careful enough. A lot of these ads can look legitimate, and that's where they get you. Be alert when you're surfing the web, especially when you're downloading things and installing software. With software downloads, you might want to review everything carefully and cancel the additional software that the site may bundle onto the download. That way you can stay safe by knowing exactly what you're getting.


Signs and symptoms of a computer virus infection


Viruses get into your system usually by email attachments or by redirecting you to a different site. Sometimes even the most vigilant can fall to these traps and are unaware of the infection. Or you might be wondering whether you have a virus on your computer after you've clicked on a questionable link. Run an antivirus check and pay attention to a few of these warning signs to see whether you have a computer virus.


Pop-up windows and ads that never go away
When you've got a virus, the most common sign is neverending pop-up windows and ads that come out of nowhere. They often lead to some skeptical sites related to gambling or pornography as well.

New browser extensions and apps that you didn't install


When viruses infect your computer, it can install software on your hard drive and also make changes to your browser. It can install new browser extensions and apps that spies on your browsing history and personal details. So if you find certain apps that are unfamiliar, definitely look into it.


Hijacked homepage
Other than unknown browser extensions and apps, a virus can also change your browser homepage to something entirely different. And these homepage changes often lead you to dubious gambling, pornographic, or adult dating sites. When you know that you certainly did not make these changes, that's when you should be alert.


Slower performance
A computer virus infection works like a software program, it is essentially installed and run from your OS. It also runs in the background at all times too, even when you don't know about it. As a background process, it can take up processing power and RAM space. This can significantly slow down your computer's performance. They are also known to slow down internet browsing speeds.


Data lost or inaccessible
If you end up with a ransomware attack, your data might get deleted or encrypted by a hacker. Your data become inaccessible to you until you pay a ransom via an untraceable bitcoin transfer. The hacker is the sole owner of the key to this encryption and this ransom usually has a tight deadline. They may also threaten to publish certain sensitive data.
Unfortunately, there's not really a way out of this. Most of the time, you can only solve ransomware attacks by paying the ransom to the hacker. After this, you should move onto wiping everything to get rid of the virus.
How to get rid of a computer virus
The easiest way to get rid of a computer virus is by wiping the device completely clean of anything. This wipes out the OS, which is where the virus lives. After this, you will need to reinstall your OS and start over. Backing up any important data before doing so is always a great idea. This is a quick and dirty way to get rid of a computer virus.
What if you want to remove the virus on its own manually? Then you'd need to get help from a computer technician. Because of how complicated the process is, it might not work all the time. Computer viruses often find security cracks in the system and leave this crack open for further destruction. Another thing to note is that viruses don't come alone, they usually come in packs. This makes it more difficult to deal with the problem on its own.
The final word
With some safe browsing habits, you should be able to identify potential threats and keep yourself from harm. Installing antivirus software from trusted manufacturers could help a lot by scanning your device regularly. Remember to pay attention to the signs to properly diagnose the problem, and you'll be virus-free in no time.
Sharon Lee is a content writer at Safemode Computer Service.