7 High-Tech Gadgets for the Ultimate RV Experience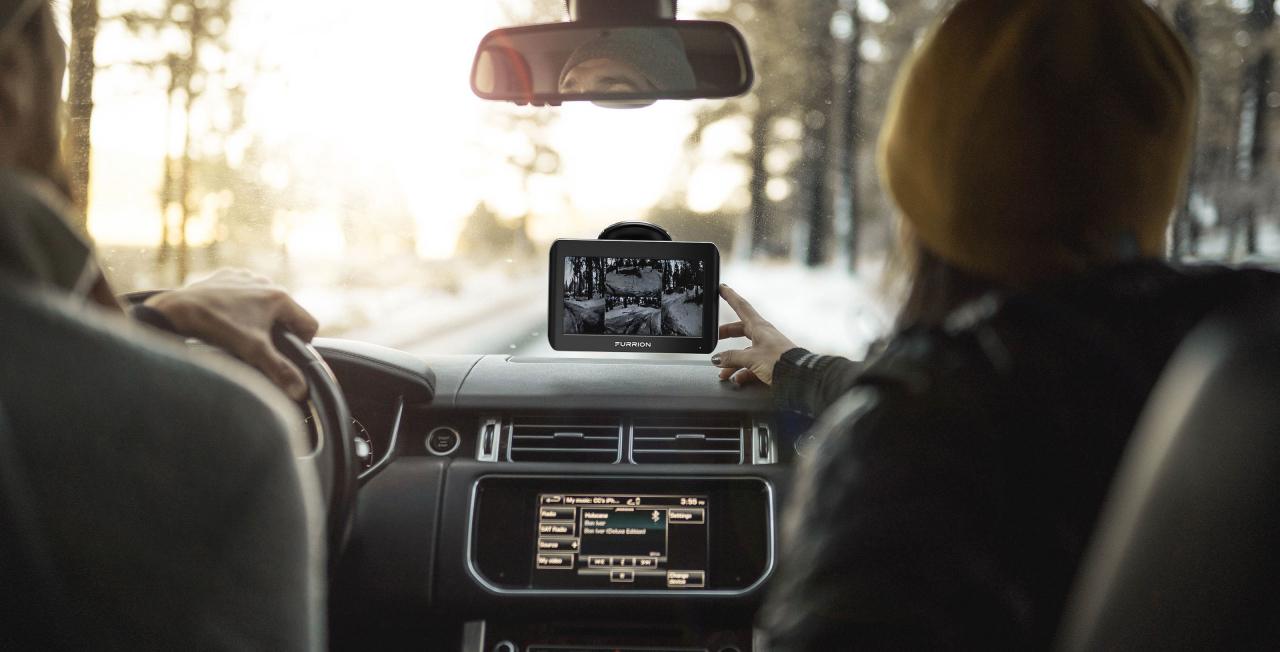 Are you looking forward to spending your vacation on the road? Since international travel is a little tricky right now, giving your RV a shot might be your safest option. However, what can you do to make those nights in the wilderness safer and those long rides more fun? The answer is high-tech gadgets! Only a few additions to your RV can turn your regular trip into a unique and luxurious RV experience.
Do you always miss the internet when camping in your RV? Well, not anymore! Grab a hotspot connection for your camper and you can connect everything from phones to laptops and tablets (anything that enables wi-fi). With a good hotspot, you can secure a stable and fast connection just like at home, which means you can work remotely, stay in contact with your family and friends and even engage in gaming if you're stuck somewhere while it's raining outside. Mobile hotspots are easy to use and they don't require any special apps.
RV GPS
If you're not good with a map, you might want to grab a reliable GPS. However, not all navigation systems are created equal. There are special GPS systems created with RVs in mind and they can warn you of dangerous routes, incoming steep hills, sharp corners, long tunnels and low bridges. Some systems even have a weather map option, so you can decide when to get on the road and when to set up camp.
Tyre pressure monitors
No matter if you're traveling a lot or staying parked for a week or two at a pretty spot, your RV's tires are taking a lot of damage. A tire failure can not only keep you off the road but also be deadly due to significant control issues. In order to stay safe and mobile all the time, you need a gadget that will monitor the state of your wheels, and that's where a tire pressure monitor comes in. This little guy can alert you of any tire issues in advance and give you time to react appropriately. Plus, the monitors look like small valve stem caps and are easy to install.
Safety cameras
No matter if you're driving or relaxing while parked somewhere, a good observation system will make your experience much safer. If you pick out a high-tech RV camera system, you can get a full view of everything that's happening around your vehicle while you're driving or camping. This gadget is a must for all people who always have trouble docking their RV or those who love to camp in unfamiliar locations with children. Having a 360 view of your surrounding can be very practical and calming.
Assisted leveling system
Do you always get in fights with your travel mates when trying to level your RV manually? Keeping your RV leveled is not only important for comfort, but it also allows all your appliances, equipment and doors to work properly. Well, you can figure out who's wrong or right once and for all with a practical electronic leveling system. Attach this gadget to your RV wall and your app will instantly inform you about which side is hanging low and how much. This information allows you to level your vehicle quickly and easily every time.
Solar panels
Do you want to be a green camper yet also surround yourself with many comforts of home? Well, there's a trick: solar panels. With a quality solar panel system on your RV roof, you can charge all your batteries without using any fossil fuels. A bigger four-panel 1000w system can supply all your gadgets, electronics and appliances. On the other hand, if you want to start smaller, grab a mini solar charger for your phone that can get you to fall in love with clean energy while you travel.
A good TV
Today, TVs are super cheap, yet most RVs still have tiny and outdated models. Well, it's time to give your passengers some good entertainment with a larger flat-screen! When buying a model for your mobile home, make sure it's compatible with your power type and that it can withstand constant bumping and shaking.
Right now is the perfect time to hit the road, seek isolation and enjoy the freshness of nature and the open road. So, get some new equipment for your RV and you can have all the comforts of your home without having to spend your entire summer vacation inside!