John Zanol, founder of Dolomiti Electric Bikes
Written by

Tess Sanders Lazarus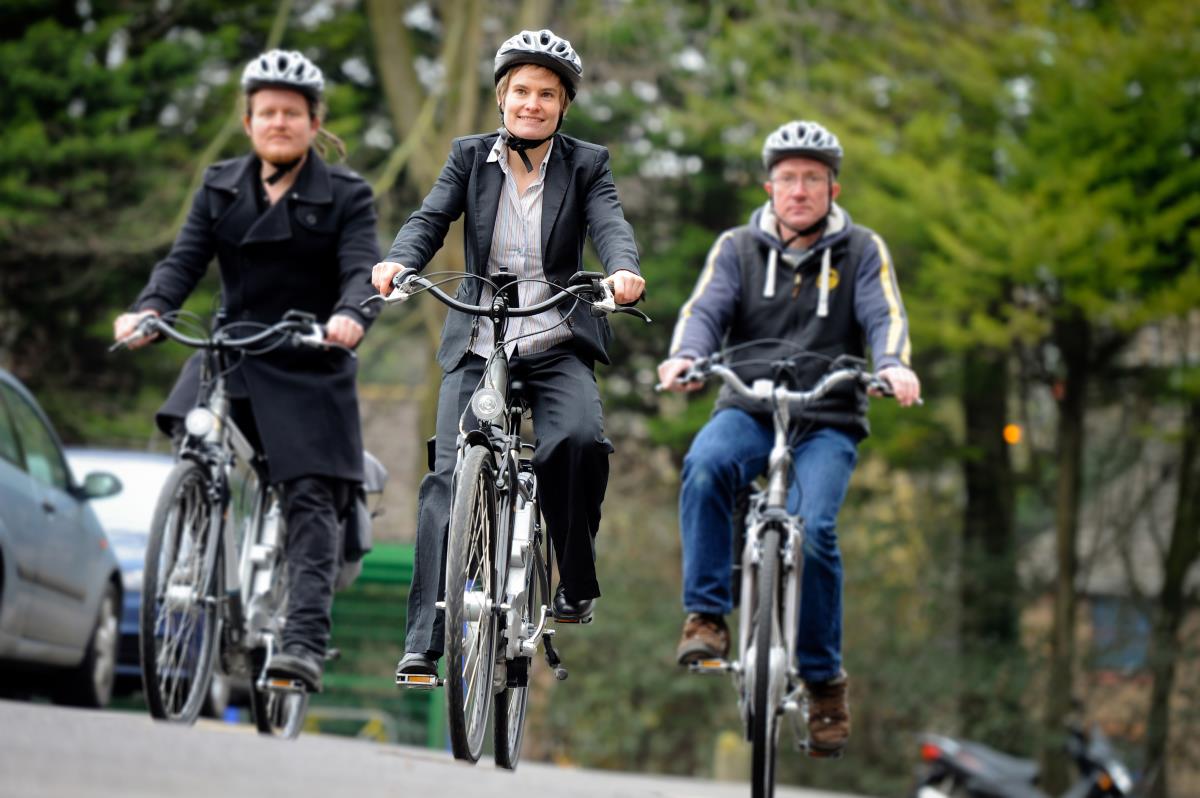 John Zanol, founder of Dolomiti Electric Bikes, one of Australia's most awarded sellers of quality electric bikes (ebikes), today said "while a lot of old blokes are still opting to get around together in lycra and tights on traditional bicycles, the growing trend in cycling involves everyone riding ebikes and wearing what they want.   We call them 'ULCERS'.   It's a hilarious name for ebike riders that is getting traction."
"We've all heard of the term VOMITS, which is the acronym for 'very old men in tights' and MAMILS, which stands for middle aged men in lycra.   Well, ebike riders have their own acronym, ULCERS, which stands for 'ultra cool ebike riders'," John added.
"The great thing about the term ULCERS is that it captures everyone who rides an ebike and acknowledges that people can wear what ever they want.
"You don't have to look like an international athlete with all the latest gear to ride an ebike.  In fact, most ebike riders don't. 
"Ebike riders cover a broad range of riding enthusiasts; people who like to exercise, those into recreation, professionals wanting a better way to get to work and back each day, families, people living with or recovering from injuries, health issues or disabilities, the list goes on. 
"There is some rivalry between traditional cyclists and ebike riders, which is why the term ULCERS is so funny."
Electric bicycle sales are experiencing double digit growth in Australia.    Global sales of ebikes are forecast to reach approximately 40 million units by 2023, according to Statistica.  China is expected to lead growth with 34.3 million units tipped to be sold there.
"Ebikes are popular because literally anyone can ride them.   They come in a range of models to suit different lifestyle needs, much more so than regular bikes.  You can get standard ebikes, mountain ebikes, road ebikes, step through frames, cargo ebikes and even folding ebikes.  These are useful for all types of lifestyle needs including running a mobile business," John added.
"They also offer amazing features such as heated seats and being able to adjust your seat height using a lever on your handle bars.
"You can ride on all sorts of terrain.    You can adjust the amount of assistance you receive when pedalling.  If you need help getting up a hill, you simply push a bit harder and the motor will gently provide increased support to get you up the incline – without you even realising.
"Most people say riding an ebike is confidence building.  It doesn't matter how long you ride for, or where you ride, the fact that you have the quiet assistance to deal with any challenge is a nice feeling.  It gives you the confidence to get on your ebike and ride, even in groups.
"They get people moving and for this reason they are really good for your health.  Cardiologists and heart surgeons recommend ebikes to their patients.  Ebikes are an excellent way to get the body moving while managing exertion levels.   If you are suffering from any type of injury or ailment, but still want to undertake exercise, ebikes are low impact and ideal."
While many ebike riders tended to be early adopters, more and more people are getting on ebikes.   Not only are they good for the environment, they are also good for your hip pocket.   One charge will cost around 10 cents and take you up to 200kms in travel on your ebike.    Getting around on an ebike is significantly cheaper than fuel, public transport and the running costs of maintaining a car.
"While we used to say that ebikes were the Tesla's of the car world, they are probably more like a Prius as well because they are becoming more and more mainstream in use, technology and cost"