Construction toys deliver best cognitive growth for girls and boys
Written by

Tess Sanders Lazarus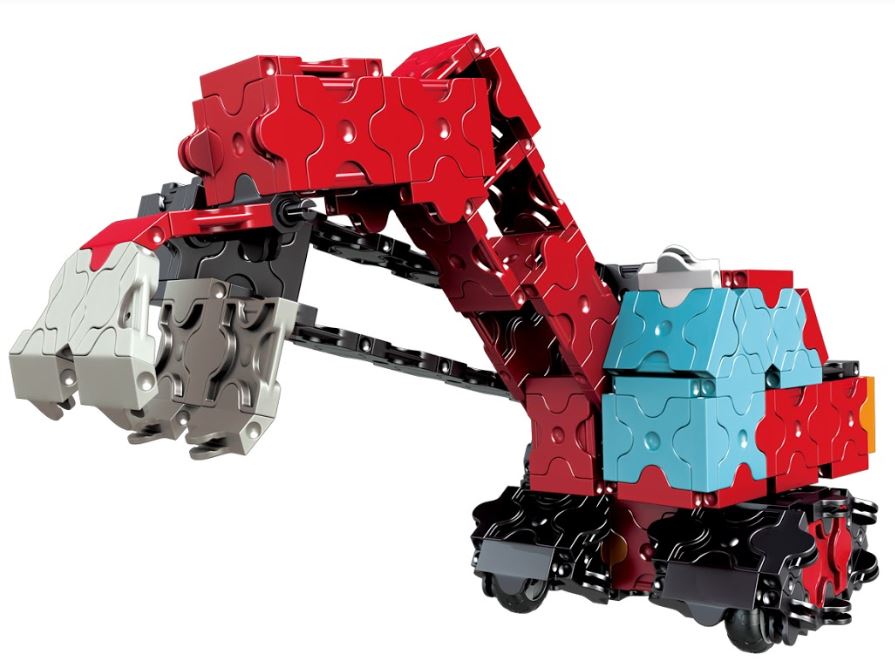 Everyone knows the best part about being a kid is the toys.  Over the years, toys have gone from being just bits and pieces for fun and goofing off, to tools of learning and development through play. However as kids get older, it can become a struggle for parents to find interesting and unique toys that offer the required levels of interest and engagement.  
According to Doreen Yong, founder and CEO of Smartypants Toys which distributes LaQ across Australia, "people want something new and different without breaking the bank or compromising quality and durability. They also want toys that can be played with by both girls and boys. We found that there's a great range in preschool but it diminishes rapidly during primary school. Managing and minimising screen time is a big challenge too."
"Parents are now also looking for toys that have an educational value, while kids are just looking for toys that are just fun. The perfect solution is a construction toy," Doreen adds.
"Construction toys have been shown through numerous research studies to provide great cognitive growth for both boys and girls. They hone fine motor skills improving a child's ability to use their hands and fingers, assist in the development of problem solving skills, help to expand the imagination, encourage focus, patience and diligence, encourage collaborative play and are also confidence building.
"This is why we love the LaQ brand of construction toys so much and are so passionate about the benefits they deliver.  They are ideal for children in every way."
Invented by Hiroshi Kichijo, in the time after the Japanese bubble burst, LaQ construction toys are the answer to everyone's modern toy needs. LaQ is an award winning, innovative and highly educational construction toy, invented using Japanese culture and values. LaQ was invented in Nara, Japan and inspired by the culture of recycling and traditional architecture.
"The simplicity of its Japanese design and high quality manufacturing enables infinite creative construction possibilities," Doreen said.
LaQ sets encourage open minded creativity by having children construct creations using only seven types of pieces. The seven pieces are created to target seven specific parts of the brain and benefit creativity and expression, social development, logical thinking and problem solving, concentration and perseverance, fine motor skills and dexterity.
LaQ also enables both left brain and right brain development, with a heavy focus on STEAM (science, technology, engineering, art, and mathematic) skills.  The Australian government is a keen supporter of developing these skills in the youth to better prepare the next generation for the future, especially in their schooling and the workforce. 



"It is multi-sensory and highly tactile.  LaQ pieces make a fun snapping noise when putting the pieces together, and this tactile experience of connecting parts is very rewarding, and encourages concentration in children," Doreen noted.



"LaQ also encourages children to follow instructions yet still engage in unlimited open-ended play. 
"The toys are also a dream for parents traveling or going out with young children as LaQ is compact and highly portable and preferable to digital devices for their development.
As a result, LaQ has become a staple in the education field, with over 3000 schools and childcare centers all around the world using it. The toys have been available in Japan for over 25 years and have been distributed internationally to over 25 countries across Europe, Asia, and the United States.
Now, through her experience with some of the best worldwide multinational brands, Doreen has decided to introduce Australian consumers to LaQ construction toys.
"A wide range of people in Australia are purchasing LaQ toys, from parents of four year old kindergarten age and primary school kids to educators, grandparents, teenagers, and adults who enjoy building," Doreen added.
Based in Melbourne, Smartypants Toys now has a stockist network of over 50 retailers nationally, ranging from toy retailers, gift stores, newsagents, chemists, and including flagship museums such as Questacon in Canberra and hospitals such as the Royal Melbourne Children's Hospital.
According to Doreen, "We are looking to significantly grow national awareness of LaQ, expand the brand's retail footprint and increase its presence in the education market."
"Smartypants Toys aims to provide families with a toy that is not only educational for the various developmental stages for children but also offers hours of fun and creativity," Doreen added.