Treating Bed Bug Infestation: How to Say Goodbye to Bed Bugs with Top 3 Natural & Easy Sydney Pest Control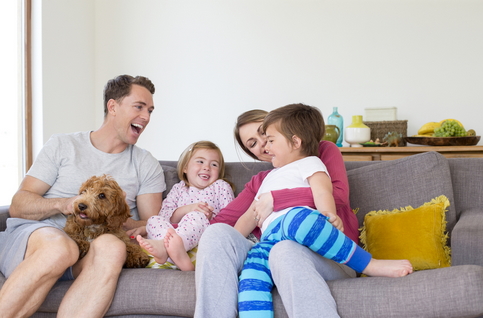 Do you want to have a guaranteed assurance of a good night's sleep? We know how the thought of having the tiny blood-sucking bed bugs in your bed can be stressful and bad enough to send you over the edge for years if the infestation is not eradicated properly. Bed bugs are quite infamous for their ability to survive even in the harshest condition so finding a reliable professional pest control near you is the most sensible action to do. Keep in mind - finding a professional pest exterminator can save you a lot of money and headaches.
Being considered as one of the top troublesome household pests, it can be difficult to detect at an early stage and it somehow skilled because they are tough to deal with due to the numerous hiding places which give them the chances to thrive without you knowing – unless the infestation is already a large-scale problem. With that in mind, many homeowners and Sydneysiders wanted to know the best method for pest control. Some instantly prefer to hire Commercial Pest Control Services while others are looking for eco-friendly pest control strategies. If you are one of the latter, then check out these easy and natural (plus most effective!) ways to keep your home safe from the bed bugs!
Natural Pest Control to Effectively Get Rid of Bed Bug Infestation

Bed bugs can multiply quickly and even in less than 6 months a single bed bug can turn into a full-on infestation! It is necessary to have your very own bed bug control and removal service not only because you want to safeguard your home from the infestation; but primarily, it is for your own health safety. This pest is commonly found in close proximity of beds and also very fond of sucking human blood. The bed bugs' bite may be painless at first but the blood meal takes about 10 minutes and later turns into itchy welts. And we believe no one would ever want to be subjected to bed bugs' bites. You deserve to have a clean and bed bug-free home!


Heat Treatment

Did you know that bed bugs can potentially develop resistance to chemical pesticides? Yes, you read it right my friend! According to some pest control researches, these blood-sucking insects can acquire immunity to regular doses of commercialized chemicals.
"The insects produce detoxifying enzymes, and they use them to detoxify and this is one of the mechanisms they might be using to counter the insecticide effect," said Dr. Alvaro Romero, the lead author from New Mexico State University.
However, bed bugs hate heat which makes it one of the natural treatments you can use to get rid of them out of your home. To effectively use heat treatment, the bed bugs must be exposed to a temperature of 117°F up to 122°F. The affected room typically undergoes an average of 90 minutes or up to 6 hours for the heat treatment service depending on the size of the space area. You will also need to take all the bedding items for a steam wash for complete eradication of even the larvae, pupa, and other small bugs.


Natural Sprays
Taking the natural approach would include home remedies as part of pest management. Due to the reason of being low-cost (maybe even free), many homeowners tend to choose natural sprays. They can be helpful too particularly when you have to act right away. Here are a few of the natural homemade sprays you can create:


Vinegar – You can fill spray bottles with 100% pure white vinegar and target tight places where bed bugs may potentially hide. However, it has no residual effects that may also work on eliminating the eggs. If you're going to use this treatment, you will need to use galloons of vinegar and reapply the solution every five days.

Baking Soda – You can use baking soda powder to kill bed bugs as it can suck the moisture out of their bodies thus solving your pest problem. Simply spread it evenly on cracks and crevices. However, you must make sure to vacuum and then reapply the solution every five days.
Diatomaceous earth

This is one of the recommended non-chemical pesticides you can use against bed bugs. With a little bit of misuse of store-bought pesticides, it may likely pose a health risk to you or your family and the environment. Unlike any other pesticides or sprays, Diatomaceous earth is made of fossilized remains of tiny, aquatic organisms called "diatoms" that are accumulated in the sediments of any kind of freshwaters such as rivers, stream, and lakes. It contains abrasive properties that eradicate bed bugs as the powder absorbs the body moisture. It ultimately dries out the water-protecting fats and oils from the outer layer of a bed bug's exoskeleton.
To effectively use this solution, you have to spread the powder evenly around the legs of your bed and cracks. You can also dust it into the carpet or in between your mattress and box springs. Once the bugs come into contact with the powder, they will ultimately die out from dehydration. Repeat the dusting process weekly for about a month.
However, please do keep in mind when using this powder, minimize exposure is needed to avoid breathing in the powder dust or getting it into your eyes. Upon completion of the treatment, having a pest exterminator to re-inspect your home is best recommended. Having an eco-friendly treatment paired up with professional service can ensure your home to be pest-free with the safest conditions.
With Safe Pest Control, you can have both - the guaranteed efficiency from Professional Pest Exterminators and the sincerest care you can expect from Eco Pest Control Service. If you're looking for reliable Pest Control Eastern suburbs, Pest Control Hills District, Pest Control Inner West, Pest Control Northern Beaches, or anywhere in Australia, we are here you!
We offer customized bed bug treatment and pest control solutions– that are fast, effective, and non-toxic! No matter what pest problem you may have, we are the experts you can trust. With our years of experience, you can get your money's worth with great assurance of premium service at the most affordable price. Talk to one of our pest control specialists today at 1300 119 085 and get to enjoy the FREE quotation!