6 Ways In Which Massage Therapy Can Be A Life Savior
Written by

Anthony Fernandaz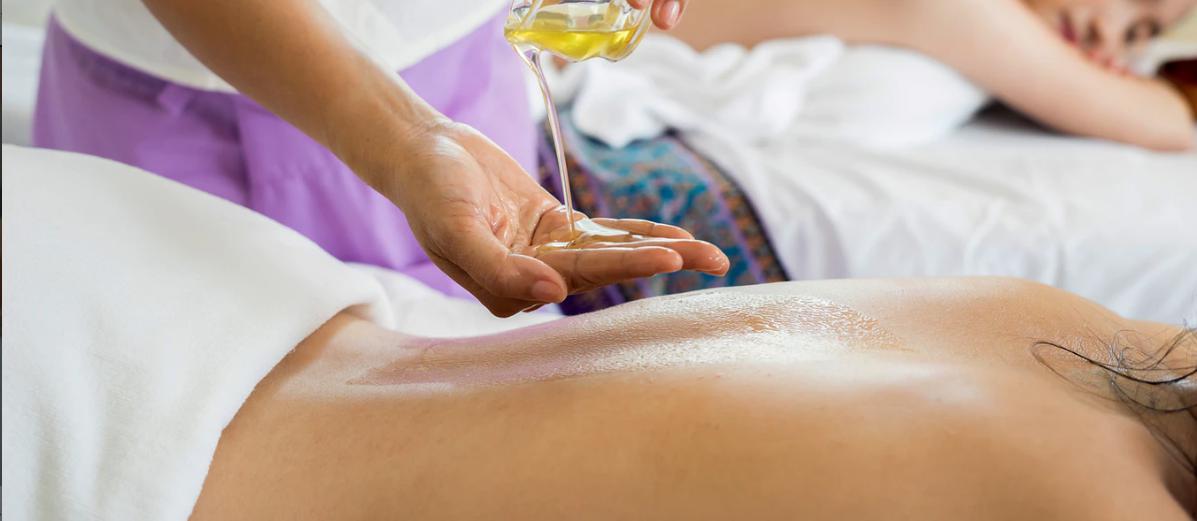 Apart from helping you relax, massage has loads of other medical benefits as well. It has been used to treat many ailments for centuries; however, few people are aware of the extent to which massage therapy can be advantageous.
Therefore, in today's post, we are going to explain six distinct ways in which massage therapy can prove to be a life savior. So, keep reading to learn more.


Massage therapy can help counter stress:
Stress is one of the most common disorders in the world, and it affects people of all ages. Stress can have various detrimental effects on our mind and body, where a little stress can cause simple problems like headaches, chronic stress can lead to severe life-threatening disorders like depression, diabetes, cardiovascular diseases, and dementia.
Moreover, stress also takes a toll on our careers as it diminishes our productivity and makes it difficult for us to work correctly.
In short, you can say that stress is actively taking years off our lives; however, there are various natural ways to treat stress, the most effective of which is massage therapy.
Massage therapy can trigger the release of anti-stress hormones like dopamine and serotonin that can help us relax and combat stress, therefore if you are feeling stressed during the week, plan a spa retreat and get a soothing massage to recharge on the weekends.


Massage can help you get better sleep:
Sufficient sleep is essential for the proper functioning of our mind and body; however, because of increased stress and several other reasons, many people have difficulty sleeping.
Moreover, people with insomnia can use pharmaceutical medications to rest, but these pills have tons of side effects. Therefore, if you are having trouble dozing off, you should try massage therapy before you sleep.
Massage can relax your muscles, eliminate stress, and put you in a mood of sleeping; however, you can't hire a massage therapist to help you sleep every night. Can you?
Therefore, a viable option is to invest in a quality massage chair that you can use every night before you go to sleep. You might be wondering, are there any side effects of massage chairs? Well, the short answer is no, but like anything else, too much of a good thing can also be wrong, so sitting in a massage chair all the time might not be the right strategy.


Massage therapy can help in fighting chronic pain:
Chronic pain is one of the most common disabilities that is faced by the elderly all over the world. For some, it is caused because of arthritis, where injuries can be the cause of the pain of others. Either way, massage therapy can be beneficial in combating chronic pain.
Firstly, massage therapy can decrease muscle tension, which relieves muscle pains. Still, moreover, it increases your blood circulation, which allows more blood to flow to the affected area, promoting healing and decreasing inflammation.
Therefore, if you or anyone else in your family has arthritis or any other form of chronic pain, try massage therapy for relief.


Massage therapy can be beneficial for your skin:
Massage therapy can have various internal benefits for your body, but it is also perfect for your skin. Massage can make your skin glow and look younger.
Firstly, massage loosens the muscle and other soft tissue underneath your skin, which allows more blood to flow to the surface; this can be advantageous in various ways. Your skin will start to glow and look livelier as the blood fills your capillaries. Furthermore, an increased blood flow means higher availability of nutrients to the surface, which aids nourishment and keeps your skin looking young.
Secondly, massage therapy also creates friction on the surface of the skin, which aids the removal of dead skin cells and allows fresh and healthy cells to take their place. Therefore, you want to look young and have healthy skin even when you grow old, add regular massage therapy to your health routine.


Massage therapy can improve cardiovascular health:
Massage can play a significant role in improving cardiovascular health, especially in patients who are recovering from conditions like a stroke, heart attack, or even heart surgery.
Massage therapy can also decrease blood pressure, which is very beneficial for a healthy heart. Over the last decade, numerous studies have proved the regular massage therapy lowers your diastolic and systolic blood pressure, and it also keeps your heart rate down.
Moreover, massage can also decrease and counter stress, which is also beneficial for the heart. Therefore, regular massage therapy can significantly reduce the risk of cardiovascular disorders, and you should add it to your routine.
Massage therapy stimulates the lymphatic system:
In short, you can say that the lymphatic system is a network of specific organs and tissues that are responsible for removing toxins, waste, and other unwanted fluids from the body. The proper functioning of the lymphatic system is essential for our health, and massage is one of the best ways to stimulate it.
Specific massage techniques can stimulate our lymphatic nodes and promote the release of toxins, moreover because of the improved blood circulation, the lymphatic fluid has a more accessible channel to reach our organs and rid them of toxins.
A properly functioning lymphatic system can help us avoid conditions like water retention and bloating. It can also assist our immune system and metabolism, having a positive impact on our overall health.
Therefore, add massage therapy to your health and fitness routines to gain its various benefits and improve the functioning of your lymphatic system.
To sum it all up, massage has been used for its medical remedies for a very long time. Though many people may not know about its advantages, it is still one of the best and easiest natural treatments for various modern-day health issues.
Therefore, in today's post, we have mentioned the most prominent ways in which massage can act as a life savior and how it can help you live longer. We hope that you find this post helpful and informative.
Author's bio:
Anthony writes this article. He believes words have the power to influence people and disseminate knowledge artistically. Even though he writes for no particular niche, his passion for blogging has driven him to take up writing in his leisure time to accompany his studies.