8 Ways to Increase Your Organic Web Traffic in 2022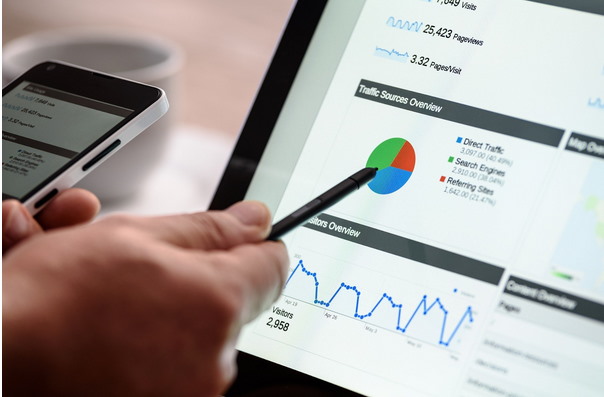 Search Engine Optimisation (SEO) involves meeting standards that Google uses to rank content on the internet. SEO is essential for a publisher or content creator because it helps your content rank higher, increasing traffic. However, the constant evolution in algorithms continues to update the criteria for Search Engine Optimisation, thus, making it difficult for some publishers' content to get organic traffic.
Furthermore, specific tips will ensure your content meet those SEO criteria, and they are as follows.
1) Focus on User Experience (UX)
The criteria Google uses to measure UX is the Core Web Vitals that checks a website's processing speed, interactive speed, responsiveness, and stability instead of the old criteria that checks only a website's content. These criteria are aimed at providing the best experience and engagement to users.
2) Use internal linking
Internal linking involves using keywords to link your content to other related content. This helps Google understand a content's context through those keywords. Internal linking helps in search engine optimisation because it increases the amount of organic traffic a page receives. However, excess internal links on a page make it difficult for search engines to understand the page's structure.
3) Focus on Entity-based SEO
Entity-based SEO involves using context-based words that contextually describe your niche. These words help search engines better understand the context of your niche when producing a response to users' queries. Also, internal links add a degree of understanding to those context-based words.
4) Recreate blog posts as Videos
This is because most users are more comfortable viewing content in videos than reading them. A recent survey showed that pages and blogs with videos receive higher organic traffic than pages with written content. You can also consider performing YouTube SEO for your videos.
5) Get in Google Discover
Google Discover suggests content (Discover Feed) based on users' engagement and interests. For example, if a user actively views sports-related topics, Google Discover automatically suggests sports-related content to the user. However, your content must meet specific qualities before being suggested on Discover feeds, including adding max image preview meta tag and high-quality content.
6) Update existing content
Search engine algorithms are designed to display relevant and recent content constantly. This automatically gives outdated content a low ranking. Hence, it is essential to review and update existing content on your page continuously. Updating the content's date is not the same as updating the content.
7) Optimise content for voice search.
This involves updating your website and content to support voice search. Search engines will quickly recognise your page if it is optimised for voice search because the number of voice search optimised pages is not much, thus, automatically increasing organic traffic.
8) Drive traffic with long-tailed keywords
There are keywords and long-tailed keywords; keywords are the most common search words, while long-tailed keywords are not too common. It involves identifying two or three words that users will normally use together when searching and including these keywords in your content. Search engines can quickly identify your site since they are not as commonly used as keywords.
Conclusion
Other tips to help your SEO is analysing what the users expect to see when searching for a topic, using short and precise meta descriptions on your site, and identifying and erasing any technical errors on your page. These tips are guaranteed to increase the organic traffic your page attracts in no time.
Whether you have an ordinary site and require standard SEO services or operate an online store and are in need of eCommerce SEO services, get in touch with an experienced Gold Coast SEO specialist.