Are You Ready to Invest in Your First Ever Home?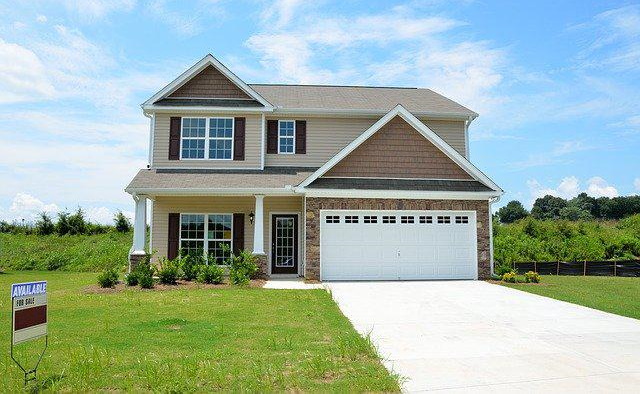 So you're thinking of getting a new home, and that's great! However, the financial aspect of this decision is not a joke. Some people have worked for so many years just to attain financial stability and purchase a home. These people usually do not know that some solutions and experts can help them get their dream house without spending years waiting.
Imagine working 8-to-5 shifts for a decade and only saving enough money for a regular house. What do we mean by a regular house? Let's say it is not the house that you want for yourself. See, if you wait for several years before making a purchase, the house's value will surely increase as the monetary value decreases. That's just how things are in the economy. So instead of getting your dream house, the amount of money you have saved will only be good for a regular one. Unfortunately, that's the reality.
Hence, knowing what options you have and how you will apply for loans is essential. With this in mind, you might even ask yourself, "What is a mortgage broker, and how can they help me?"
If you relate to this situation and still have lots to learn about homebuying, planning, and financing, this article is for you.
Loans Are Helpful
Being raised by a generation that almost wrecked the economy, saving money for the future is one of the millennial's many attributes. Working professionals today know the value of money, and they know how to hold on to it.
However, their skepticism about these investments, credit cards, and even loans is somehow relative to how they were raised. So most people do not even know that they could apply for loans to help them achieve what they want in life, such as a car, a business, and even a house.
In a way, it is how banks earn, but it is designed to help people who can't afford it right now by reviewing time if they choose to wait and save. Come to think of it, why would you put your money in the bank when you could get the things you want while paying for it? There might be some financial interest, but ten years from now, it wouldn't matter.
You Can Always Sell Your Home in the Future
People buy a house and call it their own. Then they tend to keep that particular property, because well, first times are always memorable. However, this idea is hindering homebuyers from actually committing. They become more specific and careful in choosing properties that they end up passing up opportunities. What you don't know is that the real estate industry is one of the most booming sectors right now and that the market is just as large as the industry. So there will always be a need for a house, and it will always be easy to resell a property. You do not have to be scared to commit, thinking that you need to get this right. Besides, no one can ever tell when you are going to experience some significant life changes. So it is better not to get overly attached to a specific property despite how ideal it was for you and your family.
It's Okay to Ask Professionals for Help
Did you know that there are services that help huge families handle and manage their wealth? There are even services that aim to finance expenditures. Some services would help you manage your every day, and more. So you don't have to do everything by yourself. For example, if you cannot decide which house to buy, you can talk to experts or real estate agents. Also, you can talk to brokers about your financing. Either way, there are people that you can talk to. They can guide you about the whole process and even tell you everything you should be expecting as a first-time homeowner.
No one can buy their own house at 23, not if you're from middle-class society. You still have to work for a while to get a home, and that is why asking professional help for guidance is right. It is because they know a way through the system, and they will share it with you. If you try to do things the way that your parents did, you might struggle. Although it doesn't mean that they failed before, it would be challenging for anyone right now, especially with the economy.
Final Thoughts
Being a first-time homeowner can be challenging, especially if you don't know many things. Nonetheless, it can be easy and more efficient with adequate knowledge and help. You don't have to go through it alone-not anymore.