How to find companies to invest in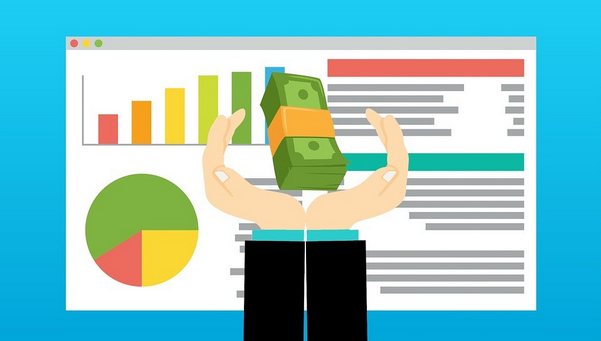 Finding companies to invest in can be a challenge. We're talking about your well-earned money here so it only pays to spend thorough research on which company your money will grow. The journey on how to find companies to invest in is not that simple. You have to carefully consider the qualities of each company and use your knowledge of the market to make sure your money isn't just slipping away from your hands.
How do investors find companies to invest in?
Start with Something That You Are Knowledgeable of or Interested at
The first step on how to find startup companies to invest in begins in your field of expertise. Searching for companies in the industry you work in can give you a better judgment as to whether the companies you're targeting are worth investing in or not. Aside from checking companies related to your industry experience, you may also want to take a look at other brands that spark your interest. For example, if you're someone who is really into cosmetics, do your research as to how to invest in the said sector.
Once you have identified the industry you want to focus on, be sure to be updated with everything related to it. Read news regarding mergers, trends, and any other relevant information that may have an impact on your chosen market.
Competitive Advantages
Another step on how to find private companies to invest in is to look at the competitive advantage they offer. These companies have set the bar high because they provide something better or they have what others don't. As a result, they have a larger value in the market and return of investment (ROI) for their stockholders.
Putting your money in trusted companies is a guaranteed winning investment. These companies are already known to the public so they're less likely to lose customers and profit. Some of the world's most profitable companies include:
AT&T

The Coca-Cola Company

PepsiCo, Inc.

Johnson & Johnson

Apple Inc.

IBM

Walmart Inc.

Chevron Corporation

Procter & Gamble

J.P. Morgan Chase & Co.
Overall Performance and Valuation
How do investors find companies to invest in? They investigate how well each company runs its business. A company worth investing in is one that looks after the welfare of its employees, customers, and even their investors. Management changes can also affect the global position of a company. Do your research about the CEOs to know what you're investing into. 
Also, you may want to study about overvalued or undervalued stocks. Overvalued stocks have prices that are unjustifiable by their earnings. Meanwhile, undervalued stocks are sold at a significantly lower price than their expected intrinsic value. Basically, you will want to stay away from overvalued stocks and opt for undervalued stocks.

What Values Should the Company You're Investing in Have?
When it comes to investing your hard-earned money, you have to make sure that you invest it in the right venture. Aside from that, the business you are investing in should resonate with your value. Companies are always on their best foot forward to attract investors. How to know what companies to invest in? Here are three values you may want to consider:
They should value "focus" above everything else.
When somebody entrusts you with their money, you must repay them with dedication and focus on growing their investment. The same principle applies to the company that you'll be investing money in. They must be driven to deliver what they promised you. Look for a company that is known for staying true to their word.
They should strive for continuous growth.
The marketplace is more than competitive. If you discover something unique today, it won't be long before somebody else copies it or makes a better version. That is why companies that continue to improve their products and services are worth investing in. You'll know that your money is in good hands because these companies strive to grow and exceed their competitors.
They must uphold other important values, like longevity, humility, and trust.
Longevity shows how committed an investment firm is to the success of its investors. Humility, on the other hand, is acknowledging that every client is valuable, no matter how small or big their investment is. Trust is an equally important value. Without mutual trust, it's hard to grow your investment. 
If you will notice, profitable companies are those that already have a name in the industry for a long time. They don't need to brag or drag others down because they are already at the top of the game. Lastly, customers continue to patronize their products and/or services because these companies have earned their trust.
If you're looking for a company that possesses all these values, Truebell Capital should be your number one choice. They will take care of your investment and deliver on their promise of a better life for you and your family. Start making smart financial choices.