What you should avoid wearing to bed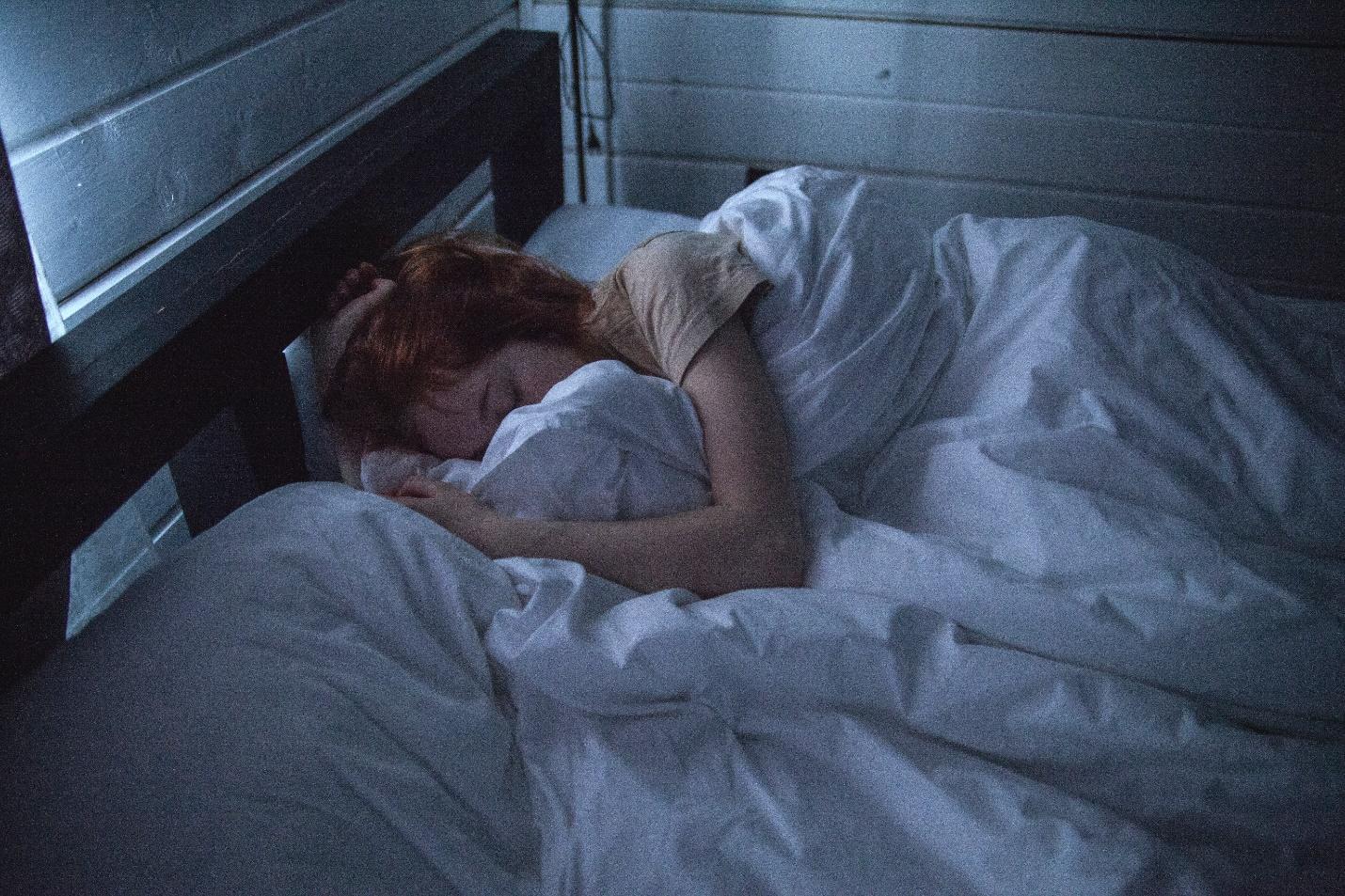 Pajamas, t-shirt or nothing? We'll tell you what exactly you need to avoid wearing to bed.
Those who sleep badly find it hard to do well in life. Because the night's sleep is closely linked to our physical and emotional state of health. Many factors contribute to a good night's sleep. Of course, this includes the mattress, the pillow, the room temperature or the diet. Nonetheless, what you wear to bed for the night is also extremely important, but it's often underrated. Women's sleepwear has been a hot topic for a long time – let's find out what's the best way to go about making this important decision.
Today we're going to talk about the Dos & Don'ts of your wardrobe ethics and your sleeping outfit for a good night's sleep.


The Forbidden Bra
There's a common misconception that breasts wrapped in a bra overnight stay in shape longer. The truth is, that's nonsense. Please make sure that you always take off the bra at night. It can restrict blood circulation and exert unnecessary pressure on the chest. The hanger also poses health risks, because in the worst case, the permanent pressure on one spot can even cause cysts. Still not convinced by all of this? How about yeast infection? It's true! It can cause a yeast infection if you don't let fresh air into the sweaty chest areas at night.


Tight clothes
Many women like to be tightly wrapped up. A tight top, tight leggings or even Spanx-like underwear as a night outfit is not so rare. From top to bottom, some women wear tight, tight and just tight. But to sleep, you should wear loose clothing that does not affect the blood circulation. Breathing is also easier for the body this way. Loose pajamas are also better for the skin – you don't sweat as much, and you have a better sleeping climate.


Underwear
Lingerie in bed? Yes, but only for the fun part, not for the relaxing part. Because it is better for your intimate area if you let air in so to speak at night. If you wear underwear, it causes a moist, dark and warm area below, which is an ideal breeding ground for bacteria. That takes us to talk about our next tip.


Sleeping nude
There are many advantages to sleeping naked. In winter, of course, it is appalling to think about dropping all covers and then scurry to bed. But sleeping without pajamas can not only give you a better night's sleep, but it can also help you maintain weight. These are probably the greatest advantages of sleeping naked.


Polyester
All synthetic materials do not belong in bed. Use natural materials such as cotton, silk, viscose or bamboo jersey for your pajamas (and also for the bed linen!). These natural fibers allow your skin to breathe. It means there are fewer pimples, rashes or irritations. There is a large selection of natural fabrics –try out which one you feel most comfortable.


Socks
Some studies have shown that warm feet make you fall asleep faster. Socks are not sexy, but many believe that they are useful for a good night's sleep. The reason by saying that when the feet are kept warm by socks, it also lowers blood pressure and prepares the body well for sleeping. While many studies have shown that sleeping in socks improves sleep quality, not all specialists agree on the subject.
"Sleeping in socks can save you 32 minutes of sleep." The information was the big titles in early November. According to a recent study by two South Korean academics, wearing socks at night would help you sleep better.
For several years already, the benefits of night socks have been touted for their warming and comfortable effect. However, not all specialists agree on the subject yet. Rather than keeping your socks on overnight, some recommend wearing them one hour before bedtime, o more.
The important thing is to keep the feet warm (to avoid falling asleep with the frozen toes) while allowing them to breathe during the night.


Toes in the air
It is particularly the case of Alexandre Aranda, neurologist and sleep doctor. He explains: "To sleep better, you have to get your foot out of bed. And this allows you to lower or regulate your body temperature". For him, socks can improve the quality of sleep and facilitate falling asleep, provided you wear them "30 to 90 minutes before going to bed". The important thing is to keep the feet warm (to avoid falling asleep with the frozen toes) while allowing them to breathe during the night.
By falling asleep, the body naturally tries to regulate its internal temperature and that of its extremities (hands and feet), which are often chilly at bedtime. However, "if the sock is not 'breathable', the internal temperature of the body will not drop" as it should allow the extremities to warm, explains the specialist. So, he advises against sleeping in a "rather cool room (between 16 and 19°C), with a duvet or a single sheet, adapted according to the seasons" to ensure a quality overnight sleep. Leave the socks in the closet. Here you can learn more about the things that you should wear to bed.


Conclusion
Follow these tips, and you'll find it easier to fall asleep. It won't only improve your sleep quality, and it will also prevent you from various health issues that you might face otherwise. As a bonus tip, avoid wearing makeup and jewelry when you go to sleep – makeup won't let your skin breathe, while jewelry can end up hurting you during your sleep.