Opting for an Excavator Hire for Your Construction Projects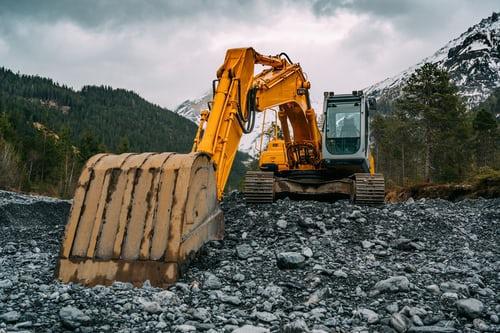 An excavator is a huge and heavy piece of equipment that is mainly used in construction projects. This specialised plant machine is used for digging and moving huge amounts of soil and other big objects. It helps prepare the land of a job site before work begins. If you own a construction company or always carry out large-scale construction-related projects, an excavator hire may be a convenient solution. Renting allows you to get a feel of this earth-moving vehicle before you decide to purchase one.
What Are the Uses of Excavators?
Many contractor and industrial works benefit from using excavators, such as building construction, mining, demolitions, and road construction. Excavators come in different types; larger machines can handle challenging and demanding projects such as mining, intensive farming or river dam projects, whereas smaller vehicles are ideal for drilling, digging, landscaping, or pond excavation. The most common types are long-reach excavators, skid steer, suction excavators, dragline excavators, and crawlers.
Why Is Excavator Hire Best?
There are many reasons why it is an excellent decision to hire an excavator to help with your project. For one, there is a financial aspect to consider. Excavators are expensive machines, and the expenses do not end there. You also need to include the costs of operation, maintenance, fuel, and insurance. However, when you rent equipment, you only need to concern yourself with the fuel expenses.
Renting excavators from a plant hire company gives you the assurance that the equipment you use has met the safety standard and in good working order. Experts regularly inspect and service all the pieces of equipment for hire to ensure they are fit and safe for use, and will not break down on the job site.
Each construction project has different needs. Often, you need to use various tools and machines to get the job done. The different sizes of excavators are suitable for a variety of tasks. When you choose an excavator hire, you can rent specific machinery throughout the course of your project at an affordable price. It is much easier to replace a piece of equipment when it is not suitable for the job. After your construction project, you do not need to find a storage space for it. Many plant hire companies, provide drop-off and pick-up services.
Another critical factor to consider is how often you need an excavator. The last thing you want is to have expensive machinery that you rarely use. But, if excavators regularly make their appearance in most of your projects, buying the equipment may be a better option than renting. Ask the plant hire company if they have a rent-to-own option and take advantage of this to help you save money.
Note that many rental companies offer the expertise and skill of their specialists to help your workers learn to use the machine. It is quite beneficial because you must handle the excavator equipment efficiently and safely. It also gives you peace of mind knowing you have the experts to turn to in case of a problem during construction. Some of the excavator hire companies usually have a team that will help you if you need maintenance, replace, or repair service, reducing downtime for your construction project.
Excavators have all the components to carry out your digging, site grading, moving, demolition, and many other construction tasks. If you are not sure which type of equipment you need for your project, consider renting it first, and an experienced team from the plant hire company might assist you properly to get the right equipment.