Things to Consider When Using Loading Platforms for Melbourne Construction Companies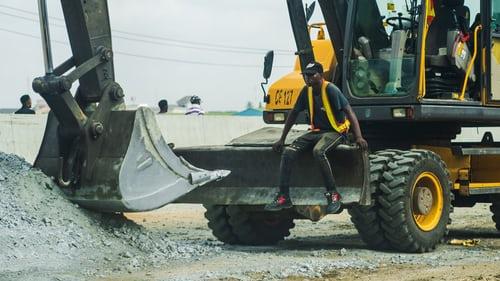 You should know that Melbourne has many exceptional construction companies that anyone can rely on. You have big names such as the CPB Contractors, Vaughan Constructions, ADCO Constructions Melbourne, and Hutchinson Builders. They are responsible for constructing buildings such as New Royal Adelaide Hospital, Kerry Ingredients, Castle Residence, and many more!
What some do not know is that they hire third-party companies to assist them in completing the buildings. One of those is reliable Loading Platforms Melbourne companies have to offer. If you are planning to use loading platforms for your construction project, you need to consider several things to ensure everyone around the site stays safe at all times.
Working in High Areas
Melbourne construction companies use loading platforms to provide an area where workers can load out construction materials and equipment with ease. Most of the time, the loading platforms are installed in upper levels of the building, so workers need to consider the safety of working at a dangerous height.
You should strictly impose safe practices to Melbourne workers whenever they are using the loading platforms to ensure no one gets heavily or fatally injured. Examples of safety practices are not using the loading platform to rest or avoid staying near the loading platform when it is not being used. If workers use the loading platform, they need to use the harnesses and other PPEs provided to prevent accidents from happening.
Lift Plans for the Construction Project
During the planning period of the project, you may need to install lifts to gain easy entry to the different levels of the building. The lifts are vital because they significantly increase personnel movement, ensuring that everyone finishes their tasks on or before the agreed time of completion.
But if you suddenly need to use the loading platforms, it may conflict with other lifts around the site. Loading platforms will protrude to the building's side, so it is only reasonable that everyone must know where the platforms are located. You have lifts you need to know that can hinder the loading platforms such as personnel access scissor lifts, personnel lifts and hoists, crawler and tower cranes, and temporary cranes.
Choose a Strategic Location
When you plan on setting up your loading platforms, you need to make sure it is strategically placed. Some Melbourne construction companies encountered several problems because they did not install their loading platforms in a safer, obstruction-free area. Apart from large cranes and personnel lifts, large trucks and forklifts can also get caught on the loading platforms. It usually happens when it is installed on the first level of the building. Ensure you plan it correctly if you do not want to encounter hefty expenses to repair or replace the loading platforms and the equipment that got snagged with the platform.
Provide the Proper Training
Before installing the loading platforms, you need to train your Melbourne workers on how to operate it safely and efficiently and learn safe practices. Training them is crucial since you have no idea which ones have used the loading platforms and ones that did not.
If you have a construction project involving high rise buildings, you should never forget to look for exceptional Loading Platforms Melbourne companies can provide you. Once your workers have the loading platforms, you should expect a significant increase in work productivity.