Think big. Why the future of uni campuses lies beyond the CBD
Written by

Geoff Hanmer, Adjunct Professor of Architecture, University of Adelaide
This is the second of two articles on the past and future of the university campus.
The "dreaming spires" of Oxford University that Matthew Arnold romanticised in 1865 still have a powerful grip on our image of the university. Nevertheless, the university town is part of the past. A key reason for this is the expense of developing facilities on a confined site, particularly in a heritage setting.
Read more: A century that profoundly changed universities and their campuses
The new Beecroft physics building at Oxford is ten storeys high but five are below ground because of government-imposed height restrictions. Unfortunately, this configuration requires a large percentage of floor space to be devoted to stairs, lifts and ventilation ducts. Although the building costs about £5,500 (A$9,840) per square metre of gross floor area, the cost per usable square metre is an eye-watering £15,000. That's about double the going rate for this type of building on a large-area campus.
The new Cavendish Laboratory at Cambridge will cost £300 million for similar reasons.
Expansive campuses dominate overseas
In the 1970s, the University of Heidelberg moved from its site in the town of Heidelberg to a new 112-hectare campus on the north bank of the Neckar River. This enabled the university to develop new space, particularly laboratory space, at economical cost. In the decade after 2007, Heidelberg rose from between 51st and 75th in Science on the Academic Ranking of World Universities (ARWU) to 39th. Oxford slipped from tenth to 13th and Cambridge from fourth to seventh.
Of the No. 1 universities in the 54 subjects tracked by the ARWU, including humanities subjects, 84% occupy large campuses of 50 hectares or more.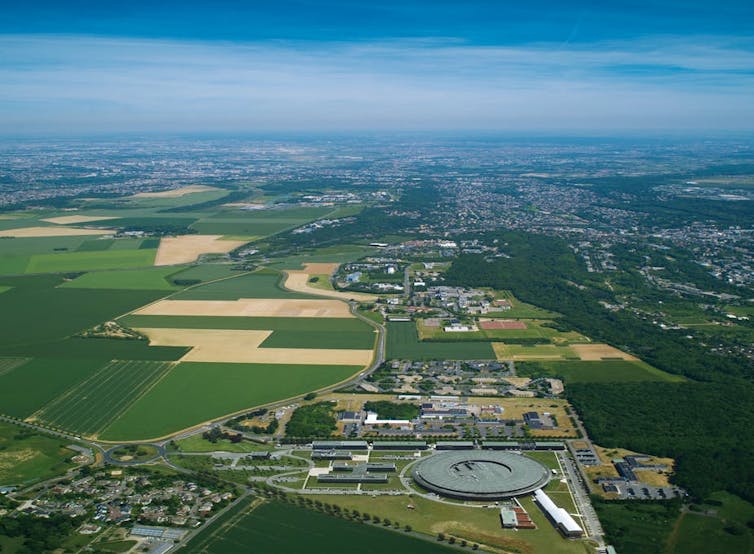 Paris-Saclay
The most interesting campus development in the world at the moment is the University of Paris-Saclay. The French government is grabbing the best bits of the University of Paris and assembling them into a super research university. Intended to rank within the ARWU top ten, it is already first in mathematics and 14th overall.
Read more: Why France is building a mega-university at Paris-Saclay to rival Silicon Valley
Paris-Saclay is located on 189ha of farmland south of Paris, close to a railway station. It's the classic large-area campus. Next to the campus lots of cheap land has been made available for startup companies that will be spun out of the university or existing companies that relocate to use its research or facilities.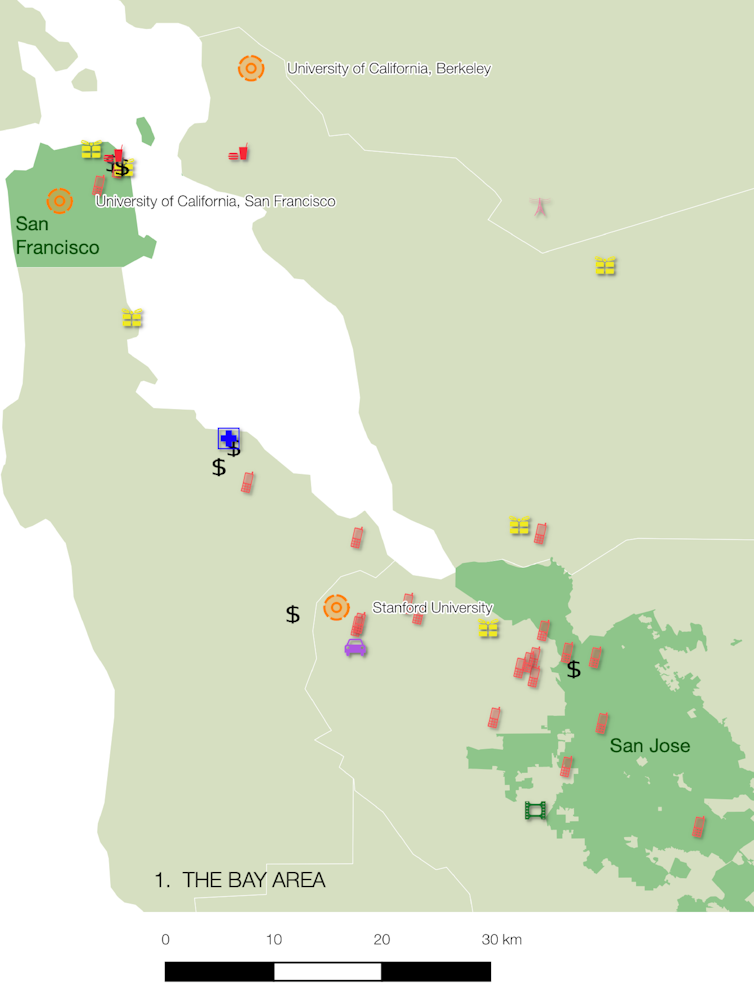 Authors: Geoff Hanmer, Adjunct Professor of Architecture, University of Adelaide
Read more https://theconversation.com/think-big-why-the-future-of-uni-campuses-lies-beyond-the-cbd-151766