How to Transform Your Bathroom Into a Home Spa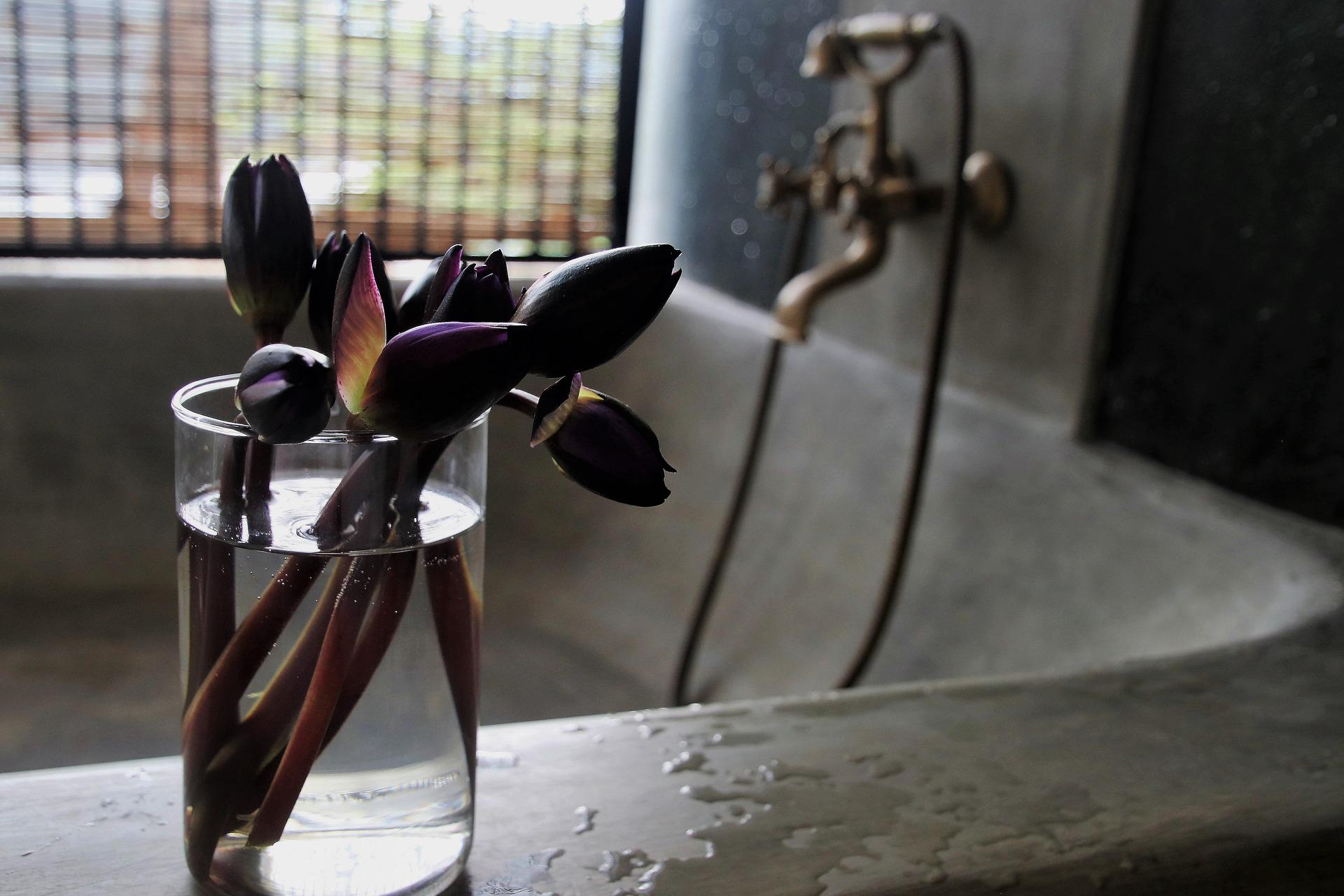 Lately, it seems like we are all in dire need of rest and relaxation. While a trip to the spa is a great way to recharge our batteries so that we are ready to tackle our responsibilities, it is often not possible to take a day or two off and truly escape everything. Fortunately, we can create a spa-like oasis in our own homes by transforming the bathroom. Here are some tips if you opt for this kind of project.


Get rid of clutter
To create a relaxing spa atmosphere, you first have to cut the clutter. There is no way you can feel at ease in a messy room. That is why you want to go through everything in the bathroom and decide what you need and what is just cluttering up the space. Toss out the expired products, those you don't use, and various knickknacks that have no place in the bathroom. If possible, look for storage options that will allow you to keep everything neat and organized. While you can opt for open shelving to display towels and other toiletries, going for storage with doors can help you hide some clutter.


Opt for an earthy color palette
The next thing you should think about is the color scheme. Spas are known for their soothing color palettes, which is why you want to avoid bright and bold hues. In case all-white seems too sterile, worry not, colors are not off the table. However, it's best to stick to muted tones and earthy shades. Browns, beiges, light greys, and pale greens are all amazing options, regardless of whether you choose to repaint the walls or replace the tiles. You also want to balance these colors with plenty of natural materials, so think about adding a bathtub caddy, wooden cabinets, and a stool or bench that can double as storage.


Introduce some gold details
Besides wood accents, you can also add a touch of luxury to your home spa by bringing in some gold details. For example, you can swap the faucets and showerheads for an updated, gilded version. Then, you can replace hardware like pulls and handles on the cabinets. Additionally, adding a mirror with a gold frame can do wonders as well.


Install a tub
Even though you can create a spa-like ambiance in your bathroom with just a shower, you want a bathtub in order to be able to properly relax and forget about the outside world. Depending on the space available, you can opt for a freestanding tub or a drop-in one. When searching for the right model, look through the offer of the best bathroom brands available and consider spa baths as well, as these come with massaging jets.


Think about the lights
Something else that you can upgrade is the lights. If you can find some fixtures with a gold finish, great. If not, remember that the function of the lights is more important anyways. With that in mind, consider adding a dimmer switch that will let you control the mood easily. Moreover, while you need bright task lights around the mirror, you don't want harsh overhead lights while you're trying to relax in a tub. So, opt for soft-glow bulbs and layer the lights by having a few sconces or lamps in addition to the ceiling fixture.


Warm up the floors
Another project to consider if you're thinking about a complete renovation is adding a radiant floor heating system. As this is best done while changing your floor tiles, make sure you're ready to replace the current tiles in your bathroom. Adding floor heating will keep your bathroom cozy at all times and you will never be suddenly taken away from your spa experience as you step onto the cold tiles.


Add speakers
There are various ways how you can improve your bathroom with technology, such as smart toilets. However, installing speakers that can play soothing music is probably the best addition when you want to create that spa feeling. These are easy to install, they won't set you back a lot, and you will be able to easily control them with your phone or voice. Plus, you'll also be able to play your favorite feel-good tunes when you take an energizing shower in the morning.


Play with scents
A big part of feeling like you're in a spa is finding the scents that will create the right atmosphere. The most common scent found in spas is lavender. It is known for its relaxing qualities so you want to incorporate it either through essential oils, fragrance diffusers, or scented candles. On the other hand, if you want to take your bathroom to the next level, you can consider some combinations. For instance, mixing peppermint or cedarwood and orange with lavender can create a soothing ambiance as well. Then, you can also use basil and lemongrass, thyme, basil, and mimosa, eucalyptus and rosemary, and many other scent combinations.


Bring in greenery
For a calming environment, you also want to bring in some nature, as plants have the ability to clean the air and promote relaxation. If you are low on natural light, you want to choose the right variety that can survive in such conditions. Fortunately, you'll easily be able to find something that will make your bathroom more spa-like. For example, various kinds of ferns should thrive in a humid room with low light. Then, you can also consider the cast iron plant, lucky bamboo, the ZZ plant, and even orchids. What is more, incorporating plants is quite easy no matter the space at your disposal, as you can put them on shelves, counters, on the floor, or suspend them from the ceiling.


Upgrade your towels
Lastly, to tie everything together, invest in some fresh towels. Get rid of all worn-out ones that are not soft and look for quality, full-body towels as well as cozy bathrobes. If your bathroom is smaller, chances are that your towels are always on display so make sure they match the spa atmosphere. While they don't have to be white, you don't want some bold ones with a busy pattern.
If you don't have time to go to the spa as often as you'd like, transforming your bathroom into a home spa is a great project. No matter your budget, with a little planning and imagination, you should be able to create a soothing atmosphere in your own home.