The 5 Most Expensive Homes Sold in Sydney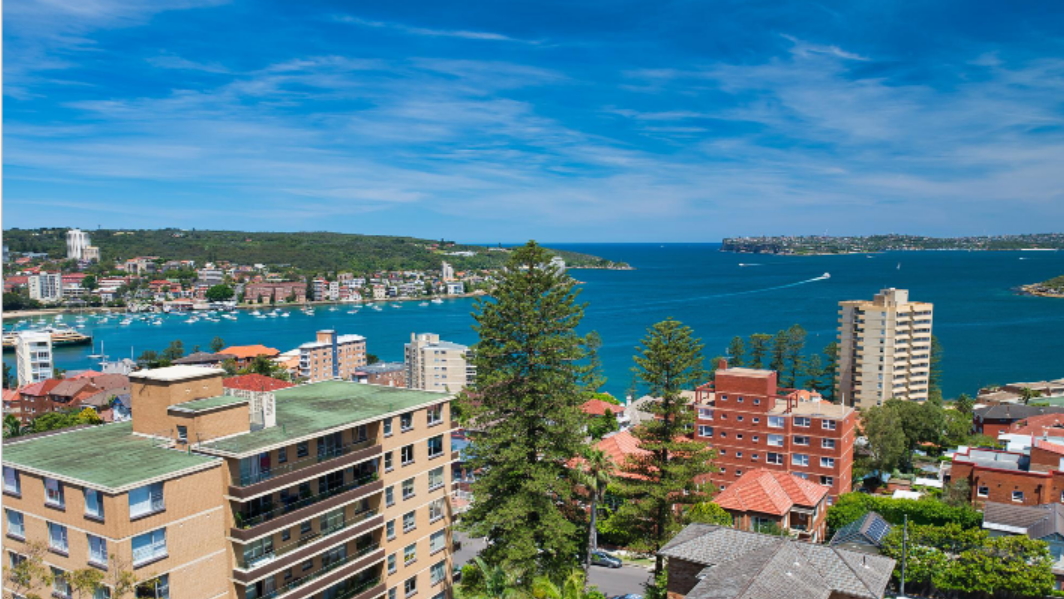 Record-breaking real estate prices still exist. In fact, with so many local celebrities and international billionaires swarming to Sydney to buy luxurious trophy homes, selling a mansion, waterfront property or penthouse is much easier, and faster than ever.
If you are looking for a great sale on your property it's all about presenting the aspects that make your property truly desirable to someone out there, just like the five most expensive homes sold in Sydney were able to do.
#1. One Sydney Harbour, Sydney
Sydney's most expensive property on record went to a secret buyer for around $140 million in 2019. The three-story penthouse on top of the still-to-be-completed luxury residential towers is a surprise record breaker as it's not a heritage-listed waterfront property that usually sells in the upper ranges. While technically an apartment it's got all the space and luxury of a mansion, with nine bedrooms, stunning harbour views and a private rooftop swimming pool.
#2. Fairwater, Point Piper
Prior to the One Sydney Harbour penthouse taking the top step, Fairwater was the record holder for the most expensive property. The heritage-listed waterfront property went on the market for the first time in over 100 years and stayed on the market for a little over two weeks before being snapped up by Mike Cannon-Brookes, an Australian tech billionaire, for $100 million in 2018. He joins his Atlassian co-founder who purchased Elaine, the other Fairfax estate next door the year before. With 1.25- hectares of land, the Fairwater property is the largest privately owned residence on the Sydney Harbour.
#3 Edgewater, Point Piper
If you are looking for a waterfront property with Sydney Opera House and harbour bridge views, there is really only one address that counts: Edgewater, Point Piper. This property was sold for $95 million in 2020 but settlement wasn't expected to occur until this year. The price is not unexpected as Point Piper is regarded as Australia's most expensive suburb, both historically and with recent record-breaking sales as well.
Boasting a 40-metre waterfront access and deep water jetty, the property has everything needed to live in luxury and style however the new owner is thought to be doing some remodelling before moving in.
#4 Phoenix Acres, Vaucluse
You'd be forgiven for thinking you were at a resort rather than your home residence with the lavish grandness surrounding you at every turn, not only in architectural design but just in sheer scale, making the $65.25 million price tag a bargain.
The property was sold in late 2017 to Singaporean tycoon Chio Kiat Ow. With six bedrooms including the master suite with standout luxury, six bathrooms and a triple garage as starters you can soak up ultimate living at an enviable address which includes a grand dining room, indoor and outdoor entertainment areas, harbour view terraces, resort-style pool complete with change rooms, library, study and home gym.
#5 The Boyd Residence, Sydney
The most recent sale on this list, the ANZ Tower penthouse sold for $60 million in March 2022. The price tag comes with 360-degree views across Sydney Harbour and around the city as well as luxury-packed living with four bedrooms, five bathrooms, an internal lift, a rooftop terrace with swimming pool, gym and private conference room.
New owner Ian Malouf didn't flinch at the handover, given that the Dial-a-Dump founder sold his company for a princely $578 million in 2018.
It can be hard to reconcile just how much money we're talking about when the average Australian is grappling with median prices of a little over $1 million, especially when you consider a number of these buyers paid for their elite estates with cash. It just goes to prove that there is money out there to be spent on property and Sydney is still set as one of Australia's most desirable locations. Arrange a free market appraisal for your property.