Ideas to Spend your Retirement to the Fullest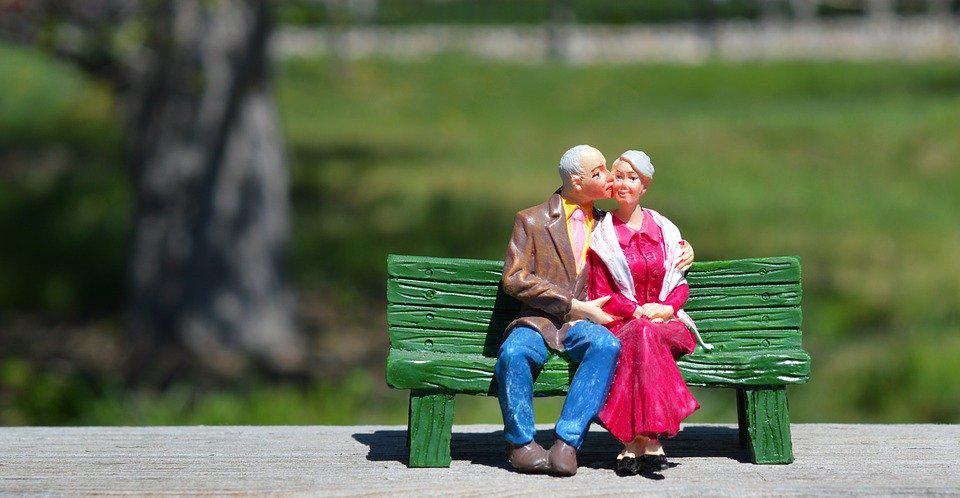 After years of hard work and struggles, retirement is the time that you get for yourself. If you have not made any retirement plans yet, it is high time you start thinking about it. Look at this way: you have spent your whole life waking up every morning, going to work, earning and taking care of your family. You have done this tirelessly every single day of your life and now is the time when you can finally relax. Hence, it is vital to make the most of this time and enjoy it to the fullest.
Whether you choose to spend your retirement at your own house or well-known places like retirement villages Sydney, there is no denying the fact that retirement days are hard to get by if you don't have any fun to look forward to. To help you out, we have compiled a list of our top ideas to help you spend your retirement to the fullest. Let's have a look:
Make plans within your means
You have worked hard to earn your retirement fund now it is up to you to make it last. After retirement, you mostly get a fixed pension amount in which you have to fulfill all your needs. Therefore, you need to make plans that are possible within your given budget to ensure you don't run out of money.
Moreover, there are several ways to increase your retirement income by reducing your investment costs and tax liability. This will leave greater funds at your disposal that you can spend as you wish.
Do what makes you happy
If you are like most responsible adults, you must have spent your time working day and night to meet the needs of your family and many times compromised your own happiness in the process. Retirement is the time when you can do all the things that make you happy because you are like a free bird who can fly wherever it wishes.
You can enjoy your retired life by doing all those things that you love like singing, eating, shopping, painting or playing an instrument.
Travel the world
We all have a wish list of the places we want to visit in our life. The good news is that you are never too old to travel the world and retirement is the perfect time to do it as you are free from all responsibilities and worries. If you do not have enough money to explore the whole world then you can at least visit some parts of it.
You can even engage yourself in adventurous activities like skydiving and paragliding if your health allows you to do so. Skydiver Geraldine Watson has proven to the world that age is just a number and there is no limit to fulfilling your dreams by skydiving for the first time at the age of 85.
Start a business
After all those years working on the instruction of others, retirement is the time when you can be your own boss. If you have a good business idea, you can turn yourself into a great entrepreneur by starting a small business. Not only will you stay active and busy, but you can also earn a reasonable income from it.
There are many ideas for a small business set up which you can work on. Select a business option of your interest and do sufficient research to know if there is a market for your idea. If the results are positive, there is no harm in giving it a shot.
Volunteer as much as you can
The world that we live in is full of negativity and it is our responsibility as good human beings to balance it with positivity. You have lived a blessed life. Now it is your turn to give something back to your community.
The happiness and satisfaction we get from helping someone can not be compared to any other feeling in the world. Therefore, find a social cause of your interest and start volunteering for organizations that work for that cause. You are sure to love the experience.
House remodeling
While managing our hectic jobs and other responsibilities, many of us tend to neglect the upkeep of our homes. Retirement is the perfect time to give your home the care and attention it needs. You can even remodel it into your dream home if you have the will and determination.
Try your Hand at Gardening
Gardening can be a great pastime for anyone who is looking for a productive hobby. Not only do plants carry various health benefits but they also brighten up our homes with their presence. You can even start growing fruits and vegetables in your garden. Home-grown fruits and vegetables are much healthier than the ones you buy from the store.
Start socializing
Socializing keeps you busy, happy and contented. While meeting and interacting with new people, you can learn new things and be inspired by them.
You can find people who share the same interests as you and socialize with them. This can be done on the internet or different community groups such as book clubs and photography groups. You are sure to make some great friends as a result.
Spend time with your family
With our busy jobs and hectic lifestyles, many of us are unable to spend time as much time as we want with our family. After you retire, you have all the time you want for your family. It is the perfect time to invite your children and grandchildren over to your house, cook delicious food for them and have some great family fun.
The time you spend with your loved ones is the most precious and memorable time of your life which you will remember until your last breath. So, make sure to create as many memories as you can.
Plan a memorable honeymoon
Love has no boundaries and age. So why not plan a romantic honeymoon trip with your partner to honor all those years and memories you both have shared together? It will be a trip you will never forget!
Final thoughts
Retirement might be the end of your job, but it is the start of your freedom. It is the perfect time to do everything you love and make each moment as enjoyable and memorable as you can in the process. Implement some of our tips and you are sure to have a ball!