4 Ways To Deal With Anxiety at Home During Lockdown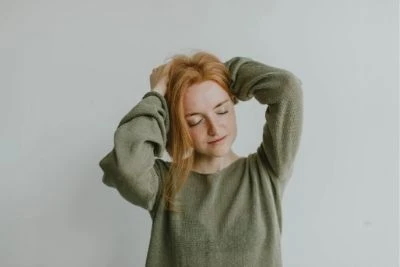 Having encapsulated the lives of more than 3 million people across the world, COVID 19 is having a major moment right now. Especially ever since the lockdown was initiated a few weeks back, a lot of people have started complaining of developing anxiety issues at home. Although there isn't much to do when you have restrained yourself within the four walls of the house, still there are many activities that can keep you going. Here, in this feature, we will guide you through a few ways that can help you in curtailing anxiety. Continue reading until the end:
1. Start Working Out At Home
Ever since lockdown has started, many people have stopped working out. You will be intrigued to know, there are many ways to workout at home. Furthermore, if you have even a single pair of dumbbells, there are so many exercises that can be done through them. Working out for at least 90 minutes is imperative because it helps in releasing stress. Several types of research have proved that exercise causes the production of hormones in the brain that encourage happiness. If you don't have a perspective on home workouts, you can follow a YouTube Tutorial to stay healthy.
2. Engage With People Around
Now that you're staying at home with your family, this is the best time to engage with everyone in the house and sit together. Although technology has brought several positive changes in this world, there's no running away from the fact that it has deteriorated social relationships. However, now is the time when you can spend healthy time with your parents and siblings. Also, try video calling friends and relatives whom you never interacted with in the last couple of years. The more you engage with people around, the better you will feel about yourself and life.
3. Try Eating Herbs
Herbs have always held immense importance when it comes to improving the quality of life, and CBD is no exception and offers a variety of ways to help you stay healthy during this lockdown period. If you have difficulty in going to sleep, try using CBD oil. It has several mind-boggling benefits for the body and can easily curtail insomnia. Ever since lockdown, the sleeping patterns of many people have gotten disturbed. CBD oil is the perfect compound that can improve the quality of your sleep and relax your whole body. It can also improve your skin and treat body pains.
4. Smile and Laugh
They say that thinking like an optimist can make your life better. This works well when you're in a situation that is negative. Smiling is very important for the benefit of your body as it has the power to heal several issues. People who laugh very often can easily keep away from high blood pressure. Although it is tough to stay positive during the lockdown, still there are many reasons for us to plant a smile on our faces. If you have a job, can work from home, have enough food to eat and can interact with everyone around, these are enough reasons to stay happy and positive.