Know your works: questions to ask your dealer for ethical Indigenous art buying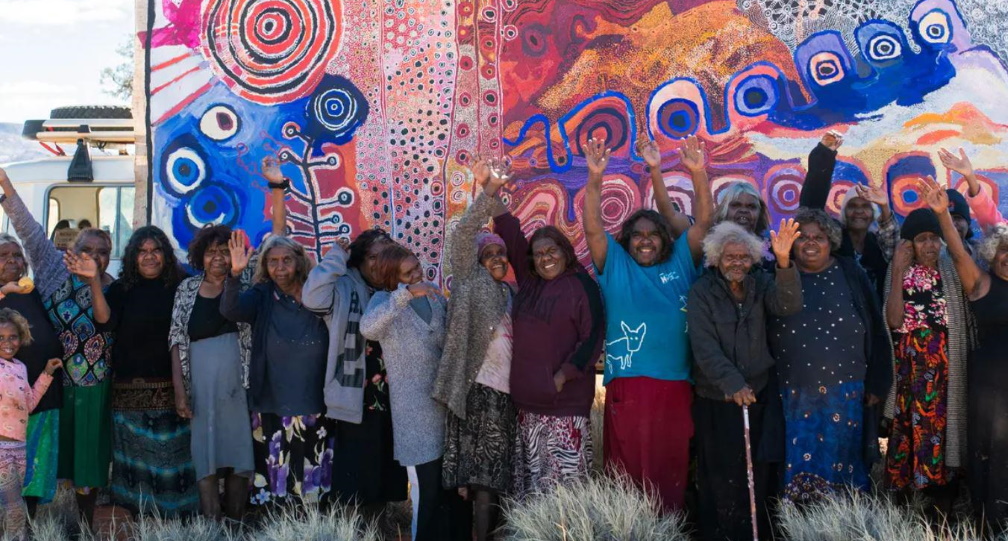 Indigenous art dates back roughly 40,000 years and includes many unique styles. Its beauty and heritage has made it incredibly valuable among buyers in Australia and across the world.
Unfortunately, many remote Indigenous communities and their artists are subjected to exploitation for their works. Unscrupulous dealers will take their time to go from town to town, giving artists supplies before paying them meagre sums for their work.
What happens next? You guessed it - they sell those works for massive profit margins.
This kind of cultural exploitation shouldn't exist in the 21st Century, but is something that continues to diminish the cultural significance and revenue streams of particular communities.
Work is being done to stamp out these dodgy dealers and their loathsome tactics, but it is also up to the buyer to recognise when cultural exploitation is occurring and to reject the purchase as a result.
If you are looking to buy Australian art from a reputable, respectable dealer, be sure to ask them the following questions before completing the translation.
Who is the artist?
Indigenous art carries a significant lineage of storytelling, with incredibly beautiful pieces telling tales of cultural, historical and social events. These pieces deserve to be met with the same reverence they are treated by the artist, and shouldn't be hijacked as a form of nefarious profit gain.
So, to ensure your dealer has properly consulted with the artist before purchasing the piece, ask them the simple question of "who is the artist?" Your dealer, if they are of good moral standing, should easily be able to tell you about the artist and where they are from.
If not, you have to wonder how they came into possession of the piece, or whether it is even an authentic piece at all…
How did you source this work for your store or gallery?
A collector should be able to tell you exactly how they sourced the work and how they arranged payment to the artist. If they are unable to give you a straight answer about how they acquired the piece then you should avoid the purchase.
Why? Because they might have undertaken the exact process we are speaking of: heading to a remote community, exploiting the local artists for their works and selling them for a huge profit margin. Of course, there are many ways in which a dealer can ethically acquire an Indigenous art piece, but misleading, vague answers are a serious red flag.
Does the purchase price reflect what you paid for it?
It's important to at least have some idea of how the dealer paid the artist for their piece and how much they were paid. At the end of the day, the bottom line of this form of cultural exploitation comes down to purchasing a piece for pittants and selling it for great profit, so if you can't be sure the dealer paid a sum that is remotely reflecting of what they are selling it for then it is good to be wary.
Is this a reproduction of an original work?
And if so, has the original artist given permission/is receiving royalties to have this work reproduced? Many Indigenous artists live in remote communities with limited means to find out if their work has been plagiarised - if a dealer is selling a reproduced work and can't give you a straight answer regarding artist royalties it's best to leave that gallery or store.