How To Dispose Of Bulk Waste Safely In Australia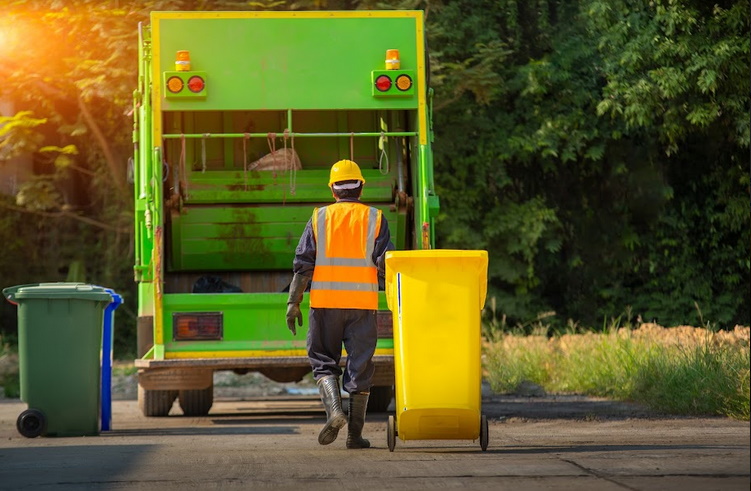 Waste management is a crucial aspect in every Australian household and the community at large. It's vital to follow strict government laws in proper waste disposal, especially in disposing of bulky waste consisting of dry and wet waste.  
Here are the different ways to dispose of bulk waste safely in Australia:
Hire A Rubbish Removal Expert 
A rubbish removal expert is a professional company that deals with household waste by supplying garbage bins for rent. Homeowners rent junk bins and fill them. Once you call a junk removal company, you'll receive the bins according to your set schedule. You can contact the company when the bins are full so that they can dispose of your rubbish to landfills and appropriate waste management facilities.  
Here are the benefits of hiring a rubbish removal expert, such as www.samedayrubbishremovalmelbourne.com.au: 
Save Time And Effort:

Save your time managing your waste when you're too busy with work or business. 
Efficient:

Renting junk bins and filling them out with waste after a house renovation or accumulating bulky waste is more efficient than hauling your garbage to the landfill on your own. 
Safe And Healthy:

Working with professional garbage collectors can help you avoid exposing yourself to contaminants present in the trash. You can hire a rubbish removal service to handle everything for you for your health and safety. 
Environmentally Friendly:

Junk removal companies have tight partnerships with waste management facilities, such as recycling centres and landfills, practicing eco-friendly solutions for eliminating waste. 
Reduce Waste By Recycling And Reusing 
Reduce Waste By Recycling And Reusing

You can significantly reduce bulky household waste by recycling and reusing it. The process of turning trash into new materials is recycling.  
Recycled products result from creativity and resourcefulness, such as using water bottles as plant receptacles for your orchids and using old grocery pallet wood as materials for creating chairs and tables.  
Reusing involves using the material again for the same purpose, such as reusing plastic bags, wrapping paper, and lumber. Other forms of reusing include giving outgrown clothes to friends, relatives, or charities. Buying beverages and food in returnable containers is also reusing. 
The advantages of recycling and reusing include the following: 
Save Mother Earth:

With less amount of waste you produce, the better for the environment as it promotes safe waste management. It means less toxic substances, like plastics thrown in landfills that can affect soil and water systems. 
Save Money:

When you recycle and reuse materials, you can save money from buying new storage boxes, containers, and other things you need for your household. Of course, you also save money hiring a trash removal company to haul the bulky waste away from your property.  
Discover Your Creative Skills:

Recycling and reusing allow you to become more creative and resourceful. You can create different useful objects by reusing materials that other people would otherwise have thrown away.
Creating compost is a good idea for biodegradable materials, such as paper, carton, tissue paper, and kitchen waste. Composting pertains to the natural process of turning organic matter, like food scraps and leaves, into fertilizer that can enrich the soil where you can plant different crops. This method is safer than burning paper, carton, and other flammable materials, which can cause a fire accident.
While many people create compost mostly in rural areas, urban communities can also engage in modern-day composting. Don't you have any composter at home?  It's not a problem because you can use enclosed bins. So, what can you safely use to make a compost pile in a small apartment or any limited space in the city? 
Here are some examples of enclosed bins for safe urban composting: 
DIY Compost Bin:

This inexpensive method involves using a heavy-duty garbage can. You can drill 1.5-centimeter aeration holes at 15-centimeter intervals in rows around the can. Next, fill the garbage can with high-nitrogen and high-carbon materials, such as shredded paper, wood chips, and leaves. Stir the contents to avoid anaerobic pockets, hastening the composting process.  
Standard Compost Bins:

Compost bins have enclosed tops and sides, with an open bottom, sitting directly on the ground. These bins are cheap and thin-walled plastic, taking longer to create compost than other methods. 
Food Waste Digester:

This machine grinds and dehydrates food waste in three hours or less, providing you with an odour-free garden fertilizer. You can bury the finished material beneath the soil for the decomposition process to kick in, benefiting your crops. 
Tumblers:

This efficient enclosed bin

composting

method maintains relatively high temperatures that act as insulation. Some tumbler designs have interior 'aeration spikes' or paddles, bringing air into the compost to prevent clumping of compost. 
Conclusion 
Now, you can confidently and safely manage your bulky waste with the help of a rubbish removal expert anywhere in Australia. Proper waste management boils down to your willingness and creativity in recycling, reusing non-biodegradable, and creating compost for biodegradable materials.