5 Things to Check on Your Car Frequently to Keep It in Good Shape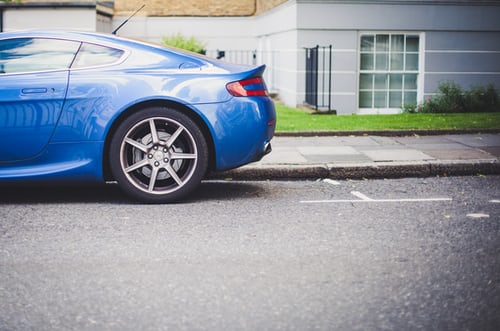 People like to say that owning a car is not that different from raising a child. Of course, these claims are a bit exaggerated but nobody can deny that keeping a car in good shape requires a great deal of time, money, and commitment. However, these requirements work to balance each other out. If you put more effort into maintenance, you will need to spend less money on big repairs in the long run. So, let us take a look at a couple of things you should check regularly to keep your four-wheeler in good shape and save some money along the way.
Tire pressure
Tires are the component that keeps the vehicle rolling on the ground – their influence on car performance is immense. So, do your best to always keep them inflated and in good shape. The good news is that checking the tire pressure is really not that hard. All you need to do is get yourself a decent gauge (preferably digital), unscrew the cap of the valve, press the gauge against the valve stem and that's pretty much it. The recommended tire pressure can be found in the owner's manual.
Essential fluids
No matter how advanced they are, cars are, essentially, complex mechanical systems. Therefore, they need to be well lubricated to keep all those cogs moving without wearing out. If you fail to keep up with these duties, your vehicle may suffer from all sorts of problems ranging from menial to complete engine failures. Here are a couple of usual suspects you should keep an eye on:
Engine oil
Transmission fluid
Differential fluid
Coolants
Brake fluid
Power steering fluid
Fix small things to prevent bigger costs
Every driver that is doing small fixes is keeping big problems at bay. Cars are simply wired in such a manner that even the smallest parts contribute to the overall health of the vehicle. So if you, for instance, own a Ford, you should regularly restock your car with quality aftermarket Ford parts like strut mounts, condensers, inner guard liners, and so on. The same goes for other brands – the more effort you put into these small chores, the longer you will hold out without expensive, major breakdowns.
Brake discs
We don't need to underline just how important the brake discs are. Being able to instantly stop the vehicle is one of the pillars of safe driving. So, even though checking the brake disks does require some time (you need to remove the front wheel), this effort will more than pay off in the long run. If you want to keep this problem at bay for as long as possible, we would suggest that you go all out and replace your stock units with ceramic disks – they are far more durable and conduct heat with ease.
Shock absorbers
In one of the previous passages, we talked about how important the tires are for the structural integrity of a vehicle. Shock absorbers are not too different. Every time you steer to the left or to the right or go over a bump on the road, the shock absorbers take the hit and keep the car stable. The easiest way to see if these units are faulty is to press the bumper with your knee and then release it quickly. If the car takes some time to bounce back on one of the sides, it is time to pay a visit to a mechanic.
So, there you have it – five important things you should regularly check to make sure your ride is in good condition and keep the serious problems at bay. Of course, this is far from a complete story but it should give you a good place to start. The most important thing to take away is that the more effort you put into maintenance, the fewer problems you will face along the way.