5 Ways To Get Rid Of Unwanted Items At Home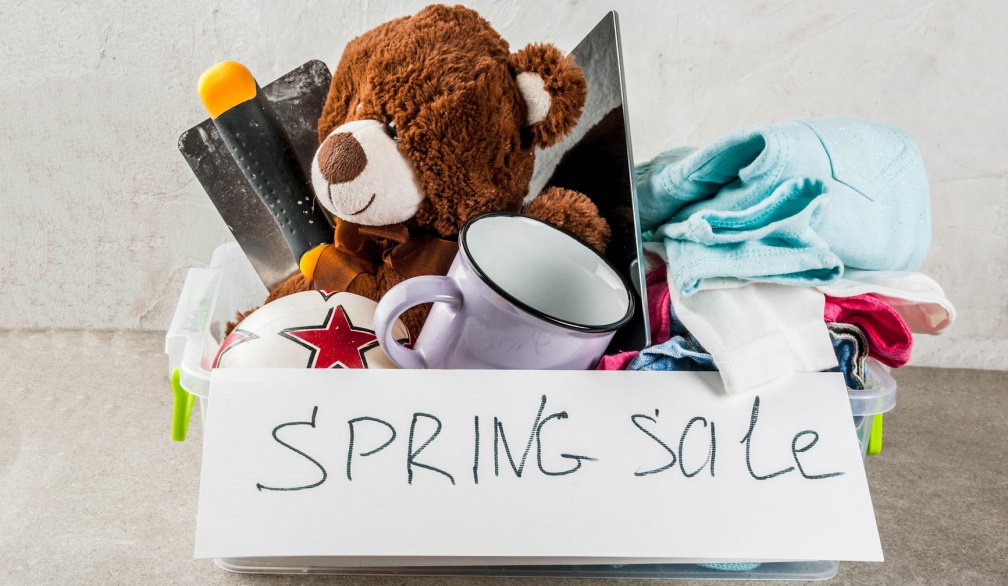 It's only natural for homeowners to keep accumulating stuff in their homes over the years. However, there will come a time when the need to get rid of these things will become necessary. Whether you're undergoing a decluttering project or planning to move into a different city or neighbourhood, you suddenly realize where or how to get rid of these hoarded items.
Getting rid of clutters these days, fortunately, has become more accessible than ever. With newer techniques, more approaches, and better rubbish removal services widely available to you, you can access any effective method to get rid of your unwanted items. 
Free your mind from the stress of figuring out what to do by applying some, if not all, of the suggested ways below so you can finally get rid of your unwanted stuff:
Throw Away The Rubbish 
The first thing to do when decluttering your home is to segregate your unwanted items. And this tip applies to those things you no longer want, won't ever need, and are completely damaged or useless. Because of their defects and damages, it won't be reasonable to donate them or give them out to someone else. Hence, it's best to throw them away into the appropriately labelled bin.
If you found some things beyond repair, it's better not to waste time by finding ways to revive them and simply get rid of them responsibly through professional rubbish removers. These experts know how to get rid of them without hurting the environment or contributing more to the landfill. 
If your trashes are bulky in size or are in specialized materials, the same rubbish removal experts would also be able to remove them from your property without hassles on your end. Disposing bulk waste safely is one of their specialties. What you need to do is give them a call and book an appointment for your rubbish removal.
Take Photos And Sell Them Online 
Even if you feel like throwing away all your unwanted items, you must think it over because there's actually money in trashes, especially if your things are still usable and in mint condition. This next approach is pretty much getting commonplace these days as the market for second-hand items online becomes wider. Don't stress yourself trying to find donation services that'll accept your unwanted items. Instead, why not sell them and earn a bit extra money? Thanks to the many online selling platforms, it's now easy to sell old appliances, furniture, and household items online.
You can easily take photos of these items and post them as classified ads on social media pages. There are basically a lot of options as to which sites you can find a buyer. You can use this to get rid of furniture, appliances, and other household items not suitable for donation centres. It pays a lot to do research beforehand and communicate with your buyer effectively to avoid troubles and conflicts later.
Leave Usable Items In Charity Drop Boxes 
Depending on your neighbourhood or the city you live in, you can find some charity drop boxes displaced on some corners of the streets. These are great places to drop off your unwanted items too. Especially if you have clothing and apparel to get rid of, these charity organizations will distribute such used clothing to those in need.  
If you donate in this manner, make sure that what you give is still usable. You can inquire from the charity organizations, and you'll be able to get some hints on what particular items they're more in need of. Some of these boxes travel to different nations, so ensure that the products you give can sustain more prolonged use and function. 
Hold A Garage Sale In Your Neighbourhood 
A garage sale is one of the easiest ways to dispose of unwanted or old items. You can even promote your garage sale like a pro if you ever decide on attracting more customers. People who'd like to earn an extra income can also take advantage of this option. What's even great about it is you can use the money you earned through the garage sale for something else like your moving expenses or home renovation projects. Some of your neighbours will be willing to pay more bucks if they know the reason or purpose behind your garage sale.  
Approach Consignment Shops 
You can also sell your old items to consignment shops if they're unwanted but reusable. Consignment shops specialize in selling old and second-hand items. You'll receive a small percentage of the sales price once your items are sold. This is a smart way to get rid of your things while earning some money, at least. The key is to ensure that your items are still in good condition so that consignment shops can easily and quickly sell them to others.
Conclusion
You might not be aware of it, but letting go of your unwanted items can be a rewarding and fun experience. With the many positive and effective approaches mentioned above, you can get rid of your unwanted things without the guilt of contributing to pollution and harming the environment. Whatever purpose you have from letting go of your old items, it's essential to get rid of them wisely and practically.