Heater Buying Guide 2019
Written by

Hashtag.net.au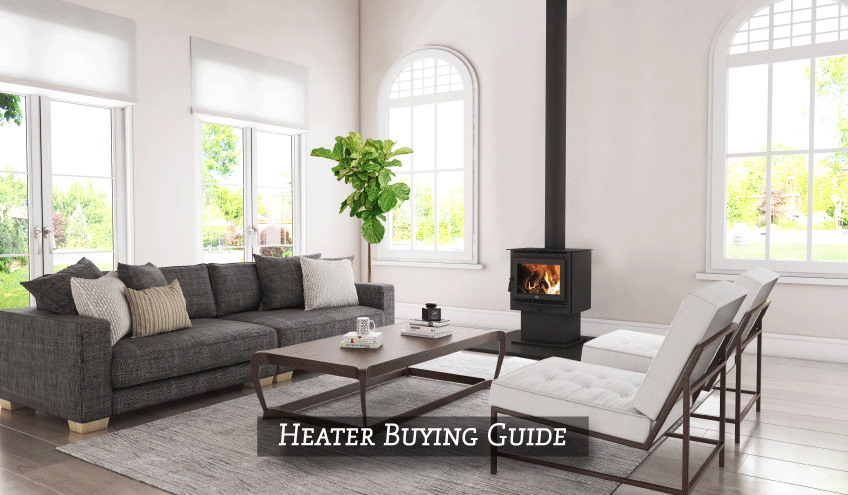 With a myriad of choices for indoor heating today, how do you go about choosing the best heater for your home or office? What factors need to be considered before making the decision about the new heating element for your inner space? We have you covered. Here's a quick look at some of the most important factors you need to remember while you shop for the perfect heater.
There are 4 different types of heaters; Electric, gas, wood and pellet. Each has its pros and cons which you need to analyse before buying.

Electric heaters are the modern addition to give chic look to your classy homes. These heaters mimic the look of real flames with either coal, wood or pebbles and what a splendid sight that is.  These heaters and fireplaces are low-cost to buy and easy to install. They are available in a variety of designs and styles. These come with remote controls and are hence the most convenient heaters to use.
Gas heaters allow you to enjoy the warmth of real flames without the hassle of burning wood and come as an ideal mess-free option. They are easy to use and can be turned on conveniently. These are low maintenance and are not dependent on electricity to function.
Although gas is generally cheaper than electricity, the installation of a gas heater in your house might be expensive especially if there is a need for the gas pipe to be installed.   
Pellet Heaters are low-cost as they use renewable fuels and are environmentally friendly. They are also easy to maintain and install.
Wood Heaters
Wood burning fires are the classy heaters that would never go out of style. The warmth from genuine fire flames, the crackling sound of wood and the unbeatable aroma is something that warms the soul inside out. Wood fireplaces would provide heat and light even when the electricity goes out.
Wood heaters need work to maintain them; a constant supply of firewood and that means more cost. They need constant cleaning fire building. Wood heaters also need more safety care and caution. One must make sure that the fire is completely out before leaving the home for example. You also need to keep a vigilant eye on small kids in the house. At least once a year, the fire and chimney require thorough cleaning. Wood heaters need chimneys.
Price
When considering the best heater one needs to keep in mind the budget. After deciding the type of heater, you have a range of products available for that particular type – options include dimensions, style—landscape, look and feel, etc.
Space
Also, keep in mind space for which you are buying the heater. If it's a large room, you need an efficient heater that can quickly warm the entire room. Discuss this with the dealer for relevant suggestions.
Safety
How important is fire-safety for you? Electric heaters are the safest followed by gas and then wood. If you have small children and pets in your house, you might want to choose from electric and gas heating options for more safety.
Open or Closed
Heaters can be open or closed; open heaters/fireplaces being more visual, but costs are higher. Glass fronted haters are more efficient and effective. 
Inbuilt or free standing
Inbuilt heaters are installed right into the wall whereas a free-standing heater can be installed in front of a wall or can be placed in the middle of the room. The former is more costly to install.
We hope this heater buying guide helps you with choosing the perfect heater that suits your needs.