5 Common Problems Leading To Crane Breakdowns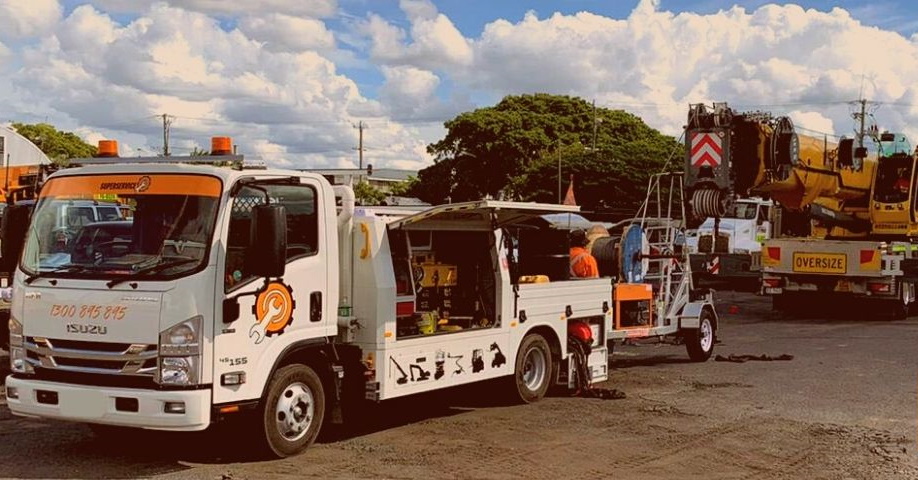 Any type of machinery is prone to suffering problems and experiencing breakdowns. Due to the more extreme nature of the work, heavy equipment can be even more susceptible to encountering mechanical problems than other machinery.
Cranes are a formidable piece of heavy equipment that do all the heavy lifting, but as robust as cranes are, they still encounter problems that lead to breakdowns. Let's take a look at some of the more common problems cranes can encounter that can lead to equipment failure.
#1 - Wire Rope Degradation
One of the main components of a crane is the wire rope used to lift and haul materials. This wire is constantly put under tremendous strain when the crane is in use and while it's incredibly strong, the wire can and will degrade over time with repeated use. The result of continuing to use a crane with a compromised wire rope could be a catastrophic accident in the workplace. If the crane is lifting a heavy load and the wire gives way, the consequences could be disastrous.
When it comes to looking after your crane, major inspection on the crane and the wire rope, in particular, should be carried out at regular intervals to ensure the safety of everyone working in the vicinity of the crane.
#2 - End Truck Wheels Wear and Tear
Just like the wire rope will start to wear out over time with regular use and heavy loads, so too will the end truck wheels of the crane. It's these wheels that the wire rope is continually moving back and forth across. Keeping the truck wheels in pristine working order is paramount to proper and safe crane operation. The results of wear and tear on the truck wheels can be a less than smooth operation of the crane, skewing, which can put the load and the crane off-balance, as well as adding unnecessary strain on other parts of the crane.
Crane owners and operators should book in for heavy equipment maintenance and regular crane servicing to ensure the end truck wheels are always in perfect working order.
#3 - The Crane's Electrical System
Modern cranes often come equipped with some intricate electronics. The crane's electrical system can also encounter a range of issues that could lead to your crane being put out of action for a spell until the problem is resolved. Even something as simple as a blown fuse can lead to equipment failure. Contact interruptions between the collector and the conductor bars can be another issue that regularly causes a problem. A build-up of carbon graphite from worn brushes can result in electrical shorts that will inevitably bring the crane to a grinding halt.
Even older model cranes can experience various problems with their electrics, often due to corrosion and oxidisation caused by the environment or if the crane hasn't been used in some time.
#4 - The Hook Is a Pivotal Part of the Crane's Network
There can be all different types of hook setups for cranes, depending on the task at hand. No matter what hook is being used, the hook also needs to be in excellent condition for both the safety and smooth operation of the crane.
There are tremendous loads and a lot of wear and tear placed on the crane's hook. Eventually, hooks can degrade. They can bend or even develop cracks, neither of which is an issue you'll want to have for a crane hook that is in service. Crane hooks should be regularly inspected and replaced as required.
#5 - Alignment Issues
Cranes are a precise piece of equipment and proper alignment for seamless operation is one of the most important aspects. A crane that is out of alignment for any reason will not only be difficult to manage when moving heavy loads, it can also be dangerous. Misaligned cranes exert forces on areas of the crane that weren't designed to withstand those forces.
Always operate the crane on even ground and have it checked over by a professional if misalignment is suspected.
The Takeaway
Your crane is only going to work as efficiently as you allow it, so it's vital that you have your crane inspected periodically and have it serviced and maintained by a professional crane service or a crane manufacturer.