5 Beautiful Ways to Memorialise a Loved One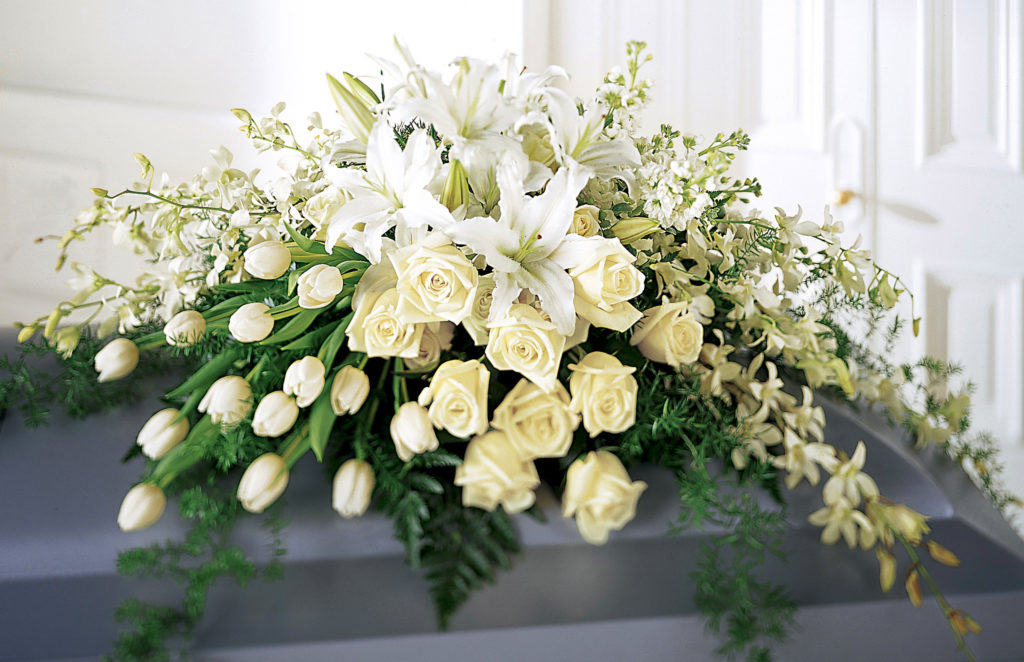 The passing of a loved one is exhausting. Not only are you left with a hole in your heart, but the navigation of end-of-life plans can be overwhelming. Even when everything is said and done with the memorial of their wishes, you're still left with one remaining question: how are you, personally going to remember them? For those who want a more tangible memorialization of their loved ones to hang onto after they've passed, there are several ways to incorporate the ashes of your loved one into a beautiful memory you can treasure for years to come. Here are five ways you can keep a little piece of them with you always:


1. Jewellery
Jewellery is a beautiful memorial option as it allows you to display your loved ones in a respectful and eye-catching way while carrying a piece of them with you. You can have your family, friend or pet's ashes turned into a ring that catches your eye every day or a necklace to be worn close to your heart. Some companies even let you design a custom piece of jewellery to represent your loved one. You can even choose how you want the ashes incorporated into the jewellery itself. One option is to create a cremation diamond in which the ashes or hair are transformed into a lab-grown precious stone of your choosing. This option can get expensive, but there are also memorial beads in which the ashes are infused with beautiful glass at a lesser cost. Lastly, there is the option to select cremation jewellery that functions as a mini urn, holding the ashes of the dearly departed securely within the piece itself.


2. Paintings
Human ashes can also be incorporated into paints fairly easily. Memorialisation as a painting is more budget-friendly than a diamond, but is just as beautiful. You could have anything that reminds you of your loved one painted as a memorialisation. There's the classic portrait, a favourite place, a special memory or even a favourite flower; the options are endless. What's more, is this beautiful style of memorialisation is also timeless and can be displayed in your home for years to come, no matter where you go.


3. Trees
Turning human ashes into a tree is a wonderful, eco-friendly alternative to traditional burials. In a traditional burial, the body is preserved with all kinds of chemicals before being interred in the ground under a cold, lifeless stone marker. This makes graveyards both sombre and toxic as bodies break down and the earth soaks up all those chemicals. Being buried as a tree provides both a beautiful living memory for friends and family to visit, and it is much more eco-conscious as well. The human ashes are treated to remove salts and mix in necessary nutrients to support the trees' growth, then they are buried and a tree of your choosing is planted on top. When you are buried at a living legacy forest you will also get a memorialisation plaque and full-service gardening provided by trained horticulturists.


4. Stuffed Animals
Another snuggly option for those who will miss the hugs of their family and friends is to have a stuffed animal made in their memory. These cuddly companions are specially made with compartments to contain your loved one's ashes if you so choose. Stuffed animal memorials can also be made out of cloth that reminds you of the dearly departed such as a favourite shirt or blanket of theirs.


5. Tattoos
Finally, getting a tattoo, while not for everybody, is a creative way to memorialise a loved one and carry a piece of them with you permanently. Cremation tattoos are created by infusing the ashes of your loved one in the ink in a hygienic way and are 100% safe to use for tattooing. Once you have sent off a small portion of the ashes to mix into your ink, the rest of the process is the same as a regular tattoo. Just find a tattoo artist you are comfortable with and discuss your design ideas. A good tattoo artist will listen to what you have to say and use their trained eye to conceptualise a beautiful design that reflects the person you're trying to memorialise.
Dealing with the death of a loved one is never easy, but having a piece of them to hold on to can help alleviate your grief and start smiling again. Because if there is one thing that they would want, it's for you to be happy.