Bad College Essays: 5 Mistakes You Must Avoid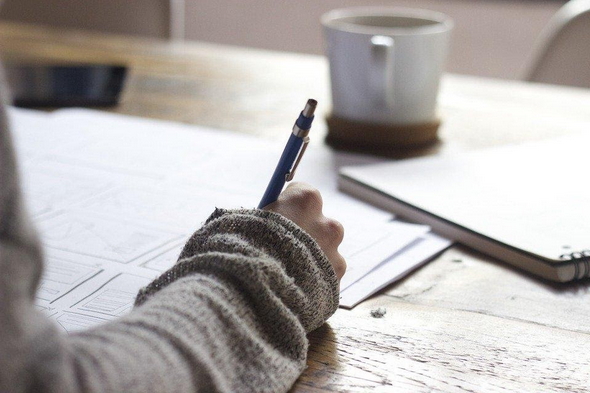 Writing a good essay doesn't take much for a writer. The process is pretty simple and time-saving when following a rigid set of rules and requirements for being successful with academic writing. To develop a compelling and coherent paper, a writer has to be knowledgeable in a variety of standards and requirements that apply to science writing. Yet, there are certain challenges when it comes to writing papers, which often bewilders college kids and damages the quality of their papers.
Students sometimes stick to erroneous techniques and ways of writing scientific papers, making critical mistakes in their essays. That being said, we decided to introduce you to the most common mistakes that college kids unknowingly make when completing their writing assignments!

Not Doing Proper Research
Most students mistakenly think that the basic, superficial knowledge they have about the subject is enough for writing. But, in reality, being familiar only with the fundamentals of the topic you're studying is not good enough for your paper to be profound and worthwhile. Professional writers working for popular services like EssayShark treat research as the matter of utmost priority. And this is what makes such services so successful in delivering writing support to students, which can be checked in any Essayshark review. To highlight the topic on a professional level, you need to have an accurate perception of the subject matter of the essay, which can only be attained through researching the topic fully.
Make sure to explore the subject to the fullest by checking out reliable sources containing relevant information about your topic. Synthesize the information you peruse, comparing the sources and taking the most important and useful facts from them. Long story short, ignoring the research part is a severe mistake that will let you down as a writer.

Writing From a Biased Point of View
It's normal for a writer to be tempted to express their personal point of view, mistakenly choosing the subjective route when providing information. This is what largely spoils their papers, devaluing the overall quality and violating the standards of academic writing. Staying objective and unbiased is one of the main principles of science writing, serving as its cornerstone. To write a credible academic paper, you need to leave aside your unprofessional opinion (you're just a student, remember?) and partial assumptions that are taboo for a piece of academic writing. Thus, be sure to prove your point and argue the main statement based on the rules of objectivity and impartiality.

Using Non-Credible Sources
One of the biggest challenges students encounter when writing a paper is the lack of proper, reliable sources when highlighting the subject matter in their papers. It is true that the Internet, the place where college kids rush to get information for their papers, is brimming with dubious materials uploaded by users with scant professionalism and questionable skills in academic writing. In this regard, you have to be especially careful when tracking down the sources for your science paper, possessing the utmost knowledge and information related to your proficiency as an author. You have to be exceptionally discrete with what information you use and where you find it.


Ignoring the Format


It's typical for college kids to disregard the criteria for formatting their papers, thinking that, in academic papers, the format is not a substantial part. But formatting a paper according to the accepted rules and requirements is one of the fundamental steps of developing a science paper. For your paper to have academic value, it's vital to follow the accepted principles of standardization in scholarly writing.

See, creating an impressive academic paper is simple once you eschew the most common and harmful mistakes that will devalue your essay. All you need to do is keep in mind the misleading methods students employ when writing an essay, and do your best not to follow them!