Feel the goodness: 7 benefits of bath salts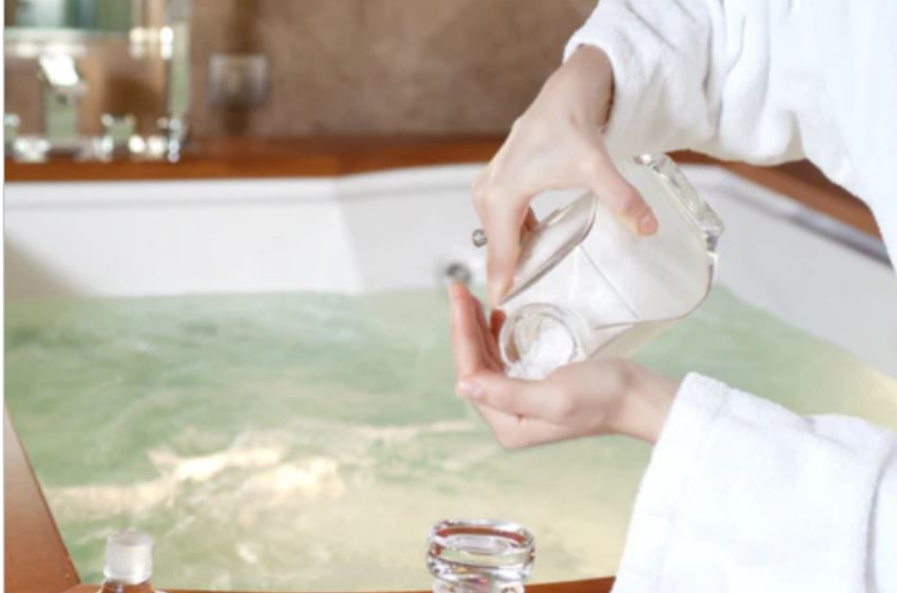 When the days are daunting there is no better place to soak one's stress than the bathtub. But how can this warm hug in a tub be even better? How can it go from cosy to rosy with just a cheeky addition.
Bath salts, of course! And here are seven wonderful benefits of adding them to this leisurely lie about:
They are natural
The best bath salts Australia has are completely natural, sourced straight from the ocean and into our tubs. Most products you throw in the tub are not natural, so with this delightful product you know you will be getting yourself into nature's goodness!
They detoxify the body
The epsom variety have long been revered for their detoxifying divinity, with the skin absorbing their minerals in a bid to reduce swelling and irritation. This can potentially help with numerous ailments as well as weight loss.
It contains magnesium
Magnesium is another wonder found within this product. Magnesium is perfect for relaxing after a hard day, especially as it relaxes the muscles and is linked to better sleep and even alleviating period pains. So, if you've been working hard all day then there is no better way to relax your muscles and your senses than through a magnesium-rich soak!
It moisturises the skin
If you are looking to improve your skin barrier function then perhaps the best way is through this natural product. This wonderful product helps the skin stay hydrated for a longer period of time, as barrier improvement combined with a quality body moisturiser is a gorgeous combo for moisturising (and not the other way around as some may think!).
It helps with muscle aches
Having a relaxing tub soak session is a great idea for easing muscle aches and pains. This natural goodness is produced to ease tension in the muscles, especially with their potentially inflammation-alleviating properties, something which, of course, will help ease that end-of-day tension.
Regardless of whether your pains are coming from an ailment, from working too hard or from a heavy gym sesh, your body can benefit from the calming powers of a nice soak in a warm, salt-laden tub!
It is perfect for your wellbeing
In this stressful modern world one of the most important things we can do for ourselves is take care of our wellness wherever possible. Therefore, a calming, salty soak can potentially help replenish our electrolytes, assist in cellular function, boost our immunity and help with our bodily balance.
Research is ongoing, but there is an indication that this product can help with a range of bodily functions including that of cardiovascular health and reducing blood sugar levels.
It can soothe irritation & inflammation
If you experience unwanted dry, irritated or sore skin then perhaps you can benefit from one of these baths. With the potential to help with skin conditions like eczema and psoriasis, this product is perfect for relaxing with the knowledge you are doing wonders for your body.
What's more, adding bath salts can calm the stinging sensation you might feel in a regular soak, as well as help treat inflammation. Finally, it may even help with dryness and itchiness, especially when combined with other natural, soothing products.
So, if you have been on the grind a bit too much, and you feel your body could use some serious reinvigoration, then you can't look past this natural wonder product to help alleviate some of that tension!