How to Teach Your Kids and Help Them Develop Interest in Space Science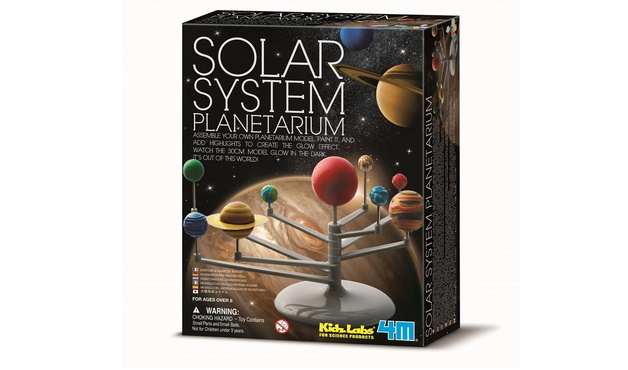 Kids usually get excited when they watch cartoons about outer space. You can help your kids bring that dream closer by granting them a chance to learn about outer space. Most kids will talk about stars, the moon, and the sun when they are still very young.
Designers of kids clothes have noted the special interests in kids about outer space and have thus included space objects such as rockets and stars on the kids' clothes printouts. Therefore, it's essential to keep the fire burning by helping your children learn about outer spacing using various tools available and astronomical activities.
Choose the Right Astronomical Toys
For your kids to learn effectively, you need to source the right accessories and space toys. Kids learning accessories and space toys should be easy to handle and lightweight. The toys should also be friendly to the kids, such as the space and solar system toys; they are light and safe for the kids to use. Other adventurous kids space toys include;
Space puzzle

Space adventure toy kit

Space robots' toys

Solar system toys

Rocket projector toys

Space galaxy set

Moon torch

Coding earth mission toys
Teach Your Kids What They Are Looking At
Children are always curious, and they learn better when they observe and touch. You can therefore use demonstrations to help your kid understand different natural phenomena.
You can use a pinball and a moon torch to demonstrate the moon's phases in the dark. You can use a dark room or move outside at night. In a dark environment, hold a pinball against a moon torch and let your kid observe the changing bright and dark shades of the pinball, which explains the different phases of the moon.
You can also create an eclipse phenomenon by using a basketball, a tennis ball, and a moon torch toy. Shine light using a moon torch on the tennis ball in line with the basketball and change distances creates an eclipse phenomenon.
Let Your Kids Learn by Observing the Sky
Move outdoor with your kids at night and observe the bright objects in the sky. Help your kids differentiate between the stars and the planets. One observable difference between stars and planets your kid can learn is the stars have a twinkle effect while the planets do not have a twinkle effect.
The twinkle effect of the stars is unique due to the interference with the atmosphere since stars are located very far from the earth, unlike relatively closer planets. The "twinkle twinkle little star..." song might help.
You can also help your kids understand the moon cycle and the moon's phases through observable features of the moon. They can draw the shapes of the moon on specific dates and note how long a complete cycle takes. You can use solar system toys to explain other features of the solar system.
Train Your Kids How to Observe Sun, Sky Patterns Safely
Let your kids know that looking directly at the sun can damage their eyes. You can help them make solar protection screens to help them safely observe the sun.
Make your kids get used to the darkness by moving out at night for short sessions. Once they get used, you can now train your kids to sharpen their stargazing skills. You can use space toy tubes or dark sky tubes to teach them to observe the stars using one eye or use a toy eye patch to cover one eye.
Conclusion
Teaching your students about space can be interesting. Incorporating the learning using space toys will greatly help immerse your kids into the world of astronomy. Moreover, astronomy careers such as becoming an astronomer or planetarium are promising. Help your kids solve the space puzzles and learn more terms; it will amaze you how much interest in space science they will develop!