5 Tips to Help You Choose the Right Car Loan for You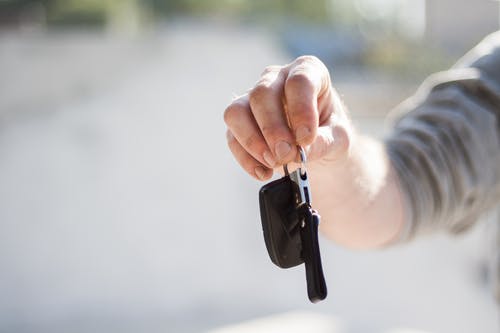 Some folks like to say that the cars are extensions of their owners, and they're probably right. If you manage to buy the set of wheels of your dreams, the vehicle will become so much more than the easy way to get from point A to point B. You will also get a new family member, a great companion, and a mirror of your personality.
But, in order to reach these high aspirations, you need to make very little compromises when choosing your ride, and that requires a very comfortable budget. So, let's take a look at a couple of tips that will help you to get the best possible car loan and move this issue off the table.
Understand the basic loan terms
The world of finances tends to be quite complicated to the people who are just now joining the party. As a result, we tend to agree on the terms we don't truly grasp. To avoid confusion, here is the breakdown of some basic loan terms:
Down payment –The money you pay upfront. The larger the sum, the lower are the monthly payments. The reasonable amount of money to put down sits somewhere around 20%.
Monthly payments – Regular payments you pay for a specific number of years. They should never exceed your monthly income less living expenses.
Loan term – This the period of time during which you are going to repay the loan. Longer terms usually result in lower payments but ramp up the total cost. Short terms are the most favorable loans. Do your best to go with the latter option.
APR – The annual percentage rate is the interest rate you pay on your loan expressed in percentage.
Review your credit score
A credit score is the rating that tells the lender how financially reliable you are based on the previous credits and loans. A bad credit score translates to higher interest rates and more trouble with the loan approval. So, before you engage in any venture, take some time to carefully read through your credit score and check out Credit Sesame to analyse your credit report for free. You may find some data dragging your rating down that's not even accurate. Where to get this valuable info? For instance, the body that regulates these issues in Australia is called ARCA (The Australian Retail Credit Association)
If you have a bad credit score, you can still work it out by making on-time payments for the next 6 to 12 months. This strategy is applicable if you're planning to buy a new car next year. But, of course, if need to buy as soon as possible, you need to check other financing options.
Whether you have a good or poor credit score, you can try to borrow money online or smart money. Smart money lenders work only online, so they save money on overhead cost and pass on the savings to their clients by giving them lower interest rates. In just a few easy steps, you'll determine if you're qualified for a car loan. Learn more about this financing option on sites like https://www.loans.com.au/.
Look for the customized packages
If we once again take the land down under as our example, we can see that companies doing car finance in Australia have a really good practice of tailoring their packages around the needs of the clients – even the ones that don't have the most stellar credit history. The novelty of getting the car loan even with this burden dragging you down is more than worth exploring. Of course, these types of personalized loan packages are not reserved exclusively for Australia. We can find them in virtually all developed car markets in the world.
Secured versus unsecured
If you are unfamiliar with the term, a "secured loan" is a type of agreement in which you guarantee that the loaned money will be returned by using some property as security. If you don't repay the debt in time, you are losing the said property. This kind of agreement may sound too drastic, and it probably is. If you are not sure about your financial outlook, you better stay as far away from it as possible. On the other hand, if you are only facing a temporary monetary setback, a secured loan will get you the money you need in no time and with more favorable interest rates.
Pay extras and fees with cash
Buying a car includes a lot of other expenses like fees, taxes, extras, and so on. Loan dealers are more than happy to roll up all these expenditures into the sum you are borrowing. The problem is that, when compared to the value of the vehicle, these expenses are negligible, and there is no need to pay such a spicy interest for them. So, do your best to get this money from your friends or family and pay the extras in cash. If not that, a favorable cash credit will prove to be more than an adequate substitute.
The auto sales agent may convince you to get add-ons. But, you can delay buying accessories such as car tint. The most important thing is that you buy a new car suitable for your needs and preference. You can save up for add-ons later to lighten the upfront costs.
Check the insurance options available to save some money. Many car dealerships offer free accessories and insurance for instalment purchases. So, don't hesitate to ask the sales manager to ensure you're getting the best deals.
We hope these five tips gave you some general idea about the approaches you can take to make your next car pursuit much more favorable. Four-wheelers are so much more than simple vehicles we use to make short trips – they are a part of the family. So, make your next purchase count.