Cosmetic Dentistry: 10 Procedures to Give You Bright Smile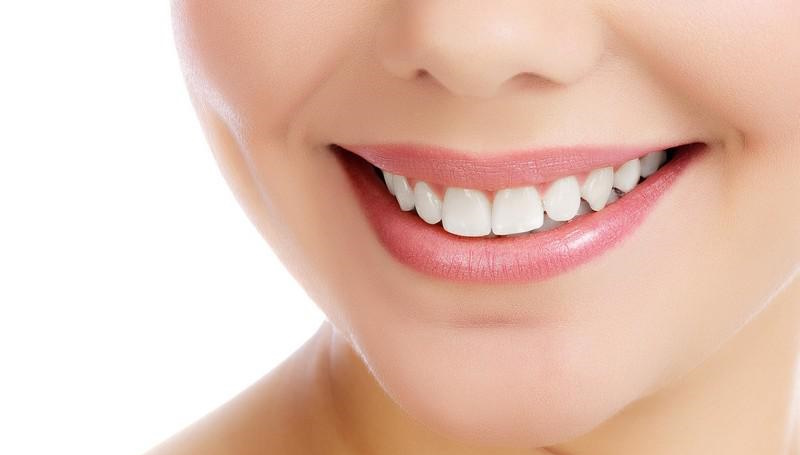 A bright and confident smile is often considered the key to a successful first impression. However, not everyone is blessed with a perfect set of teeth. This is where cosmetic dentistry comes into play. It is a specialized field of dentistry that focuses on improving the appearance of teeth and gums. From teeth whitening to dental implants, cosmetic dentistry offers a wide range of options to enhance the beauty of your smile.
In recent years, cosmetic dentistry has gained immense popularity, as people are becoming more conscious of their appearance and the role it plays in their personal and professional lives. So, if you're looking to transform your smile and boost your confidence, cosmetic dentistry might just be the answer you're looking for!
10 Famous Cosmetic Dental Procedures
Undoubtedly, cosmetic dentistry has become so popular in recent years. If you want to create a more attractive smile, here are the cosmetic dental procedures that are so common.
1. Teeth Whitening
The first thing that everyone must have is white and bright teeth. Accordingly, teeth whitening is a widely practiced cosmetic dental treatment. It should be noticed that teeth tend to develop stains and discoloration due to the consumption of food, beverages, and even certain medications.
Consequently, many people commonly experience tooth discoloration. But, this common dental issue doesn't require a major and expensive procedure, you can opt for teeth whitening, which is an easy and cost-effective method to create a bright smile.
As the name suggests, the aim of teeth whitening is to enhance the whiteness of your teeth. It is especially recommended for individuals with yellow or discolored teeth.
Professional teeth whitening employs LED or UV lights to eliminate stains and improve the whiteness of teeth. This procedure typically involves the application of anesthesia and is virtually painless, allowing you to enhance your smile with comfort.
2. Dental Veneers
The second most common cosmetic dental procedure is dental veneers, which involve the application of thin, natural tooth-colored layers to the front teeth, producing a natural appearance. This treatment is ideal for individuals with damaged or misaligned teeth. Veneers effectively provide a fresh, new smile.
These artificial teeth are crafted using porcelain veneers or resin composite. Both materials can conceal imperfections in your teeth, but they come with varying costs and lifespans.
Porcelain veneers can last up to a decade,

Resin veneers offer a more budget-friendly option but are less durable and stain-resistant.
If you're seeking an experienced cosmetic dentist for dental veneers in Darwin, Coolalinga, Palmerston, Humpty Doo, or Howard Springs, consider reaching out to Acacia Dental for a cosmetic consultation.
3. Dental Crowns
Sometimes the tooth is too damaged for veneers. In this case, a dental crown presents the optimal solution to conceal the damage and safeguard the tooth. During this procedure, the dentist creates a mold of the tooth and sends it to a laboratory to fabricate a crown that matches the tooth's shape.
This crown is then affixed to the remaining portion of the tooth, effectively concealing the damage. It's worth noting that some initial discomfort might be experienced after the crown is fitted, but you'll quickly adapt, and the crown will feel like a natural part of your teeth.
Dental crowns come in various materials, including resin, metal, ceramic, and porcelain. Consult with your prosthodontists to select the best crown material for your specific situation and budget.
4. Tooth-Colored Fillings
Dental filling is the process of filling the crack or gap resulting from tooth decay. Like other cosmetic dentistry techniques, various materials can be used for this purpose. One such material is composite, which blends seamlessly with the tooth's natural white color, often referred to as composite bonding or dental bonding.
During this procedure, the dentist initially removes the infected or decayed portion of the tooth. Once the tooth is entirely free from decay and infection, composite material is applied to the surface, restoring the tooth's appearance to its original healthy state. Composite bonding ranks among the top cosmetic dental procedures for enhancing the aesthetics of a person's smile.
5. Invisalign
Various methods exist to correct teeth misalignment, and one of the latest advancements in cosmetic dentistry for this purpose is Invisalign. It serves as an alternative to traditional orthodontic tools such as braces, with the key distinction being its transparency.
However, the fact that Invisalign is transparent doesn't compromise its effectiveness. Invisalign is crafted from thermoplastic material and is worn over the teeth like a denture. It subtly exerts pressure to reshape misaligned teeth throughout the course of treatment.
Patients are likely to experience minimal to no discomfort during the process. Additionally, because Invisalign is transparent, it remains inconspicuous, preserving the wearer's confidence. It is also removable, making it easier to maintain dental hygiene through regular cleaning and flossing.
6. Dental Bridges
Tooth extraction usually makes a gap between your teeth, which can affect your self-confidence while talking or laughing. To bridge the gap left by missing teeth, a dental bridge is recommended. This is a common cosmetic dental procedure designed to address the absence of a tooth.
To achieve this, the dentist utilizes the two adjacent teeth as support for the new artificial tooth. The natural teeth serve as anchors for the new tooth, which is why it's crucial for these adjacent teeth to be in good health, as any decay could render this method ineffective.
7. Dental Implants
When addressing missing teeth in areas without supporting healthy adjacent teeth, dental implants are the recommended solution. While dental bridges are simpler, dental implants offer an advanced approach in the field of cosmetic dentistry. This procedure involves drilling into the jawbone and inserting a titanium-based screw-like anchor to support artificial replacement teeth, such as crowns.
It's important to note that this procedure may span a duration of three to six months. Furthermore, a dental implant is among the most expensive dental procedures. In some cases, you may be able to undergo this procedure with different payment plans or insurance. Check out the details of your insurance to ensure it covers dental implants.
8. Inlays and Onlays
In cases where tooth decay or damage is moderate and doesn't require a full dental filling or crown, dentists may suggest inlay or onlay procedures to address these imperfections inside or on the tooth's surface. Inlays fit within grooves to address simple cracks or cavities.
Conversely, onlays cover surface cracks or decay, giving the tooth a smooth and healthy appearance. These procedures also incorporate materials like porcelain, ceramic, and composite resin to provide durability and a natural appearance to the damaged tooth, ensuring it remains inconspicuous.
9. Braces
Braces, a widely used orthodontic tool, effectively correct misaligned or overcrowded teeth. During this process, brackets connected by metal bands are affixed to both the front and back of the teeth.
These metal bands encircle the teeth to exert gentle pressure, resulting in tooth alignment. The outcome achieved with braces is similar to that of Invisalign, as both serve the purpose of aligning teeth correctly. The choice between braces and Invisalign depends on the individual's dental condition and other considerations, which should be discussed with your orthodontist.
10. Gum Contouring
A gummy smile, where gum tissue obscures most of the teeth, can detract from a person's smile and confidence. In such cases, gum contouring is recommended as one of the best cosmetic dental procedures to enhance the smile by creating a more even and attractive gumline and revealing more teeth.
Gum contouring procedures may utilize scalpels, lasers, or radiosurgery to reshape the gum tissue. Local anesthesia is typically administered to ensure the patient remains pain-free during the process.
Bottom Line
Cosmetic dentistry has transformed our perspective on oral health and aesthetics. Thanks to modern advancements in dentistry and skilled dental professionals, achieving a beautiful smile is now more accessible than ever before. Whether your primary concern is achieving whiter teeth, addressing imperfections, or straightening your smile, there is a customizable cosmetic dental procedure available to help you achieve your desired results.
Investing in cosmetic dental treatments isn't just about enhancing appearance; it can also yield significant health benefits that last a lifetime.