Frequently Asked Questions Regarding Smart Toilets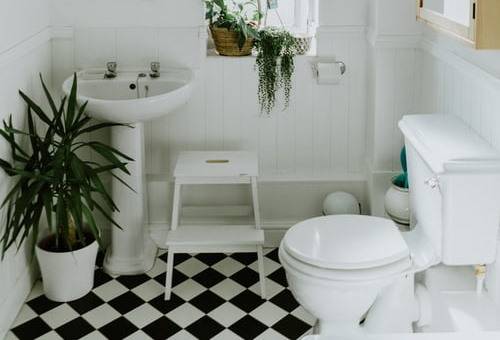 Unlike most smart home products, such as refrigerators, TVs, and speakers, smart toilets serve as more than just luxury items for the household. This fact is because smart toilets can significantly improve everyone's hygiene in the house, provide better environmental hygiene, and address accessibility issues.
However, despite the advantages of smart toilets like TOTO Neorest, some are still unaware of their purpose and benefits. To address this issue, here are the answers to some of the frequently asked questions regarding smart toilets:
What Exactly is a Smart Toilet?
Toilets are quite simple; it is composed of a tank and a bowl that stores water. Whenever you activate a toilet's flush, water from the tank goes to the toilet bowl and forces the contents to drain down a pipe. That is how regular toilets work.
According to an article by Review Geek, a smart toilet has the same purpose as a regular toilet, but with added features that improve its functionality. A smart toilet may include a robust built-in washlet or bidet, automated systems, and accessibility features.
Do Smart Toilets Save Water?
Smart toilets are arguably the eco-friendliest smart home product that is available in the market today. Using smart toilets makes you rethink bathroom hygiene as it cleans you more effectively and efficiently using less than a half-pint of water. This possibility is because of a hybrid ecology system technology.
Smart toilets only require a minimum amount of water pressure to operate. The flushing mechanism significantly saves water, which helps you lower your water bill and help the environment.
What Has a Better Flushing Mechanism, a Smart Toilet or a Regular One?
One of the best features of smart toilets like the TOTO Neorest is their flushing mechanisms. Smart toilets have tornado flushing technology that creates a powerful flushing effect that efficiently drains a toilet bowl's contents. Regular toilets have a bad flushing mechanism because it flushes contents ineffectively, and uses a significant amount of water in the process.
Are Smart Toilets Noisy?
One disadvantage of regular toilets is that they are too loud when the flushing mechanism is activated. Also, the sound created when the toilet tank is being filed is quite annoying. Fortunately, smart toilets provide a better alternative to this problem.
Smart toilets have reduced flushing sounds, which means you no longer have to worry about making noise when you visit the bathroom during the wee hours of the morning. Also, water tanks of smart toilets do not create annoying sounds when getting filled, which is quite beneficial to individuals who don't like distracting sounds.
What are the Automatic Functions that Smart Toilets Have?
Another great feature of smart toilets is that they have automated systems. Some smart toilets have motion sensors that activate auto lid opening and closing. This feature saves you time, as you no longer have to reach down and open the lid of the toilet seat or reach back to close it.
Smart toilets also have an auto light function that is quite helpful for individuals that frequently use the bathroom at night. By having a smart toilet, you no longer have to search for the bathroom light switch because you will use the toilet with ease.
Conclusion
Smart toilets are, without a doubt, more efficient than regular toilets. Having one in your home can significantly reduce water usage that will save you more money in the long run and make your bathroom run efficiently.
However, make sure that you only buy a smart toilet from a reputable seller to ensure that you get an authentic and genuine product that is made from high-quality materials and components. Get a smart toilet today, and start experiencing its benefits and advantages.
Author Bio: Ester Adams is an experienced independent content writer with a demonstrated history of working in the writing and editing industry. She is a multi-niche content chef who loves cooking new things.