Getting Better at Gardening: Here's How to Up Your Gam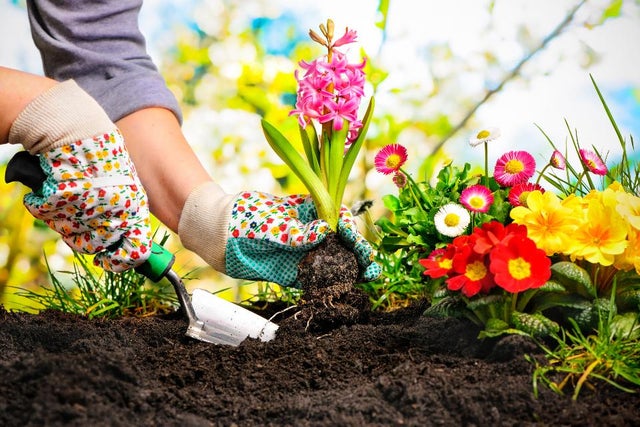 Gardening is a great skill to have.
People garden as a hobby, to grow organic produce for their families, or to bring beautiful yards to life. If you have kids, good gardening skills are also something you can pass down. However, gardening has a level of mystery to it. Some people seem to garden quite effortlessly, while others never seem to get it right.
If you look forward to becoming great at it, here's how to get there.
1. Get Proper Tools
When it comes to basic gardening tools, get good quality ones that will get the required job done. You need a hoe, spade, trowel, pruning shears, pitchfork, and tough gardening gloves for starters.
Good gardening tools have stainless steel or carbon on the business end of things. Because tools will come into contact with water, these two compounds are great, but carbon steel requires a bit more maintenance to prevent rusting.
Good handles are made of ash, as this is more comfortable to handle. Bad tools tend to be cumbersome to use, which can frustrate your gardening efforts.
2. Educate Yourself
If this is something you want to explore long term, then learning as much as you can about the garden is well worth it. Join social media gardening groups, subscribe to gardening blogs and even
take a horticultural course
. If you opt for formal training, this is something you can monetize later on.
3. Make Good Soil
While some people are lucky enough to land good soil on their property, most people have to create it.
Quality soil is rich in nutrients. If you are looking to grow a small garden,
raised beds
are the way to go. These are easy to achieve and maintain.
However, despite the size of your garden, you need to keep building your soil every year. The best way to do this is by adding good quality compost.
4. Apply Good Quality Compost
Aside from making the best quality compost for your garden, composting is also a great way to reuse waste and live more sustainably. When you add organic compost into your soil, you are essentially adding slow-releasing micro-nutrients that will help your plants thrive.
To do this, buy or make your compost bin and place it in an out of the way area of your property. Place all your kitchen and garden waste there. This includes leaves, shredded paper, vegetable peels, and coffee grounds.
Once it's ready, use it to feed your soil as you make some more. Here is a
more detailed guide
to help you compost at home.
5. Work With Nature
Working against nature is akin to swimming upstream. While it might be tempting to plant your favorites, the climatic conditions of where you live might not support this. Instead, research what does well in your area as well as what is in season. If you work with nature, it tends to reward your efforts. Some seed packets contain this information as the back. This is a good starting point.
6. Weed Early and Often
Waiting too long to weed gives weeds time to multiply and compete with your plants for nutrients. Weeds are also great at harboring pests and encouraging disease.
Be more proactive about weeds by continually checking your garden for the smallest sprouts and yanking them out early. Your plants will thank you.
Keep at It
Aside from exhibiting the above, successful gardeners have one thing in common: they never give up. Plants sometimes seem to have a mind of their own; sometimes, your best-laid plans will not go according to plan.
 As frustrating as this can get, you will never be an excellent gardener by quitting. Things will go wrong. When they do, dust your gardening gloves and have another go.