8 Best Kid-Friendly Places for Family Fun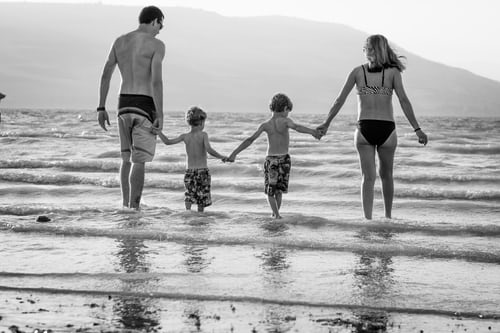 Planning a family vacation with kids can be challenging but also very fun and entertaining. The world is an amazing place and it has a lot to offer. Of course, your goal is for everyone to have fun, especially your little ones. So, if you need some help for your next family vacation itinerary, definitely consider the following hotspots around the globe.
1. Maribor in Slovenia
In case you're interested in visiting Europe but also want to manage your budget a bit better, Slovenia is a beautiful country to visit. Not only is the nature absolutely amazing, but if you decide to go to Maribor, everyone in your family is bound to enjoy themselves to the fullest. The city has various forms of entertainment for all ages. What's more, you can spice things up by canoeing on the Drava during the summer months or spending some time at the ski resort in Pohorje during the winter.
2. Kerala in India
Up for something rather exotic? If your wish list just screams India, you can safely take your kids to Kerala where you'll all have a great time. Fort Kochi is the best area for family restaurants and hotels. Sailing the waters of India in Kerala offers a truly unique experience thanks to the interesting houseboats made of palm leaves and wood. Not to mention that kids will absolutely love bamboo rafting and the national parks brimming with elephants.
3. Puglia in Italia
Do you crave some Mediterranean sun? Well, you can't go wrong with visiting the heel of Italy's boot, the lovely Puglia. If both you and your kids value fantastic beach time, this is the right hotspot for your family. What's more, the nearby Otranto town features gorgeous castles that are just perfect for a family outing. The countryside feels like a true fairytale, with unique trulli dwellings. If you visit Alberobello, you can even spend the night in one of these adorable trulli.
4. Florida in the USA
If you really want to make sure that your kids have a blast on your next vacation, Florida is an obvious choice. After all, this is the hotspot to visit when it comes to the most fascinating theme parks. Of course, you can enrich your vacation with more memories than just theme parks by experiencing the Rocket Launch at Kennedy Space Center Visitor Complex and exploring the Everglades National Park. And once you start craving some swimming fun, simply head to the Crystal River.
5. Cape Tribulation in Australia
If there's one country in the world that has everything to offer to both children and adults, it's definitely Australia. Of course, since there's just so much to see and do in this amazing country, you can always benefit from checking Australia's Family Travel Guide in order to perfect your itinerary. But you won't be making a mistake by visiting Cape Tribulation, that's for sure. Magical-looking forests and lovely beaches are perfect for a family vacation. Not to mention that you can take a boat visit to the barrier reef and explore the Daintree Rainforest.
6. Bran in Romania
Your kids are getting older and more curious about the world? You want to make the next family vacation a truly magical and unforgettable experience for them? Well, if you're up for some mystery yourself, definitely consider Romania and its city Bran. Of course, this Eastern European hotspot is best known for its vampire folklore and Dracula legend. The Bran Castle is absolutely breathtaking while the surrounding areas and sites are equally atmospheric and fun.
7. San Ignacio in Belize
Does your family crave picturesque beaches and a tropical environment? If that's the case, make sure to give Belize a chance. As a parent, you might be worried about the safety and climate but the best thing about Belize is that it's the safest country in Central America. It's also known to be the go-to vacation choice for tourists with children. Not to mention that the incredible rainforests are malaria-free. In case you can't decide where to start your Belize journey, San Ignacio is a good choice.
8. Reykjavik in Iceland
For something completely different yet thoroughly amazing, you and your kids can experience the magical land of Iceland. The scenery is otherworldly with amazing waterfalls and geysers. But the true gem of this country is undoubtedly the phenomenon of the northern lights in the sky. Reykjavík is the capital of the country with many kid-friendly sites and attractions. And the beautiful Blue Lagoon is a quick ride away, which is perfect when you want to amaze your kids and make them feel like they've stepped into another world. And let's not forget that Iceland's locals strongly believe in the magical creatures known as Huldufólk, which is bound to be a delight for children of all ages!
Take your kids to a dream family vacation that they will reminisce about forever. The above-mentioned places are ideal for creating great memories like that.