What's The Difference Between A Tree Lopper And An Arborist?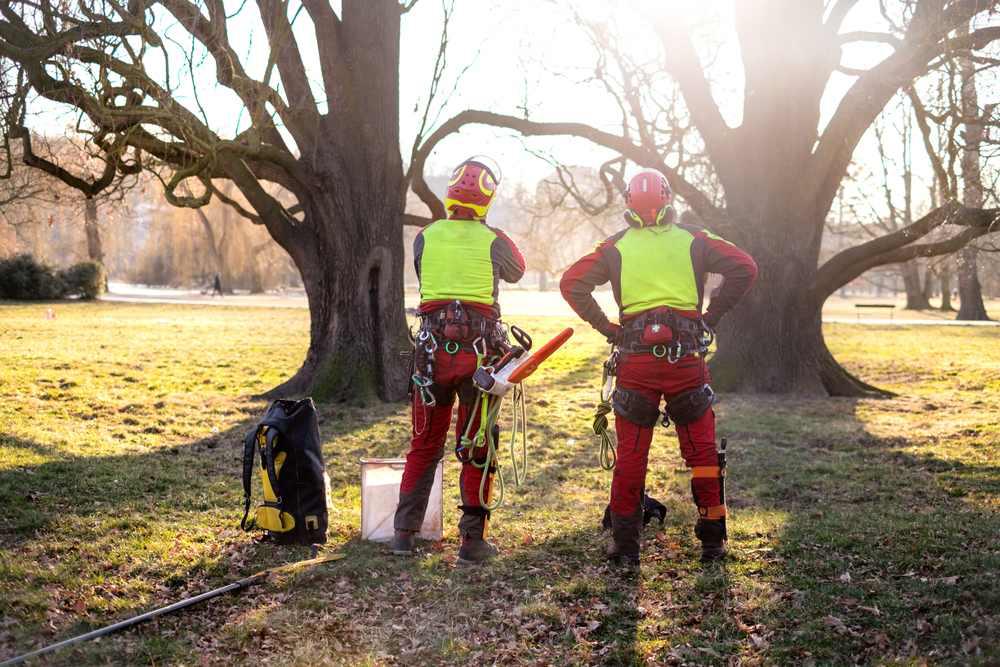 The terms tree lopper and arborist are often used interchangeably and while there are some overlaps there are important differences that you should know when hiring or training and working as one. Let's break it down.
What Does A Tree Loppers Do?
They lop trees. Seriously, that's their thing. A skilled and professional tree loper is trained, skilled and properly insured to lop trees. Loping is when a tree's branch is cut down to the base, called the stub. When done correctly this can help to guide the tree so it grows into the desired shape or direction; however, it is much more often done to simply remove large tree limbs that overhang and cause potentially dangerous situations. When done incorrectly, however, tree loping can damage, scar, stunt the growth of or even kill a tree.
What Does An Arborist Do?
Arborists are sometimes called "tree surgeons" or "plant vets" and that's a pretty accurate description of what they do. An arborist can perform tree loping, although they may bring in a specialist for tricky or dangerous jobs, they're also able to perform other essential tree maintenance procedures and diagnose health issues for the trees.
So should I hire a Arborists vs Tree Loppers?
There are companies that offer tree loping services who aren't arborists and may not have the same level of training or even carry the proper tree loppers public liability insurance. A tree is a living thing and requires a certain amount of knowledge to maintain properly. While lopping may be the most common and simple fix it's more complicated than simply taking a chainsaw to the branches. A healthy and well-landscaped tree looks great and will outlive its owner.
What Kind of Insurance Does A Tree Loppers or Arborist Need?
Loppers need good insurance with lots of coverage because lopping is often the solution when tree branches have become problematic or overhang potentially dangerous areas. To start with, public liability insurance is an absolute must as the potential for damage to homes, vehicles or other property is high when working with trees. Keep in mind however that
public liability insurance doesn't cover everything
.
Benefits Of Tree Lopper And Arborist Insurance
The main benefit of tree loppers insurance and arborists insurance is that it's a comprehensive package already build for a high-risk industry. In a profession where you are working at height, with power tools, often in a dangerous environment or around hazards like power cables you're going to want to make sure you're covered for all kinds of incidents. Tree loppers public liability insurance is great if you accidentally damage someone else's property in the course of your work but with full
tree loppers insurance
, you're covered for injuries and damages to yourself or your equipment.
Whether you're working as a tree lopper, an arborist or just looking to hire someone to deal with that big gum in the back yard. Make sure that you, your property and everyone is covered with sufficient insurance coverage, specific to the tasks at hand.