Planning to Purchase a Mattress Online? Consider These Tips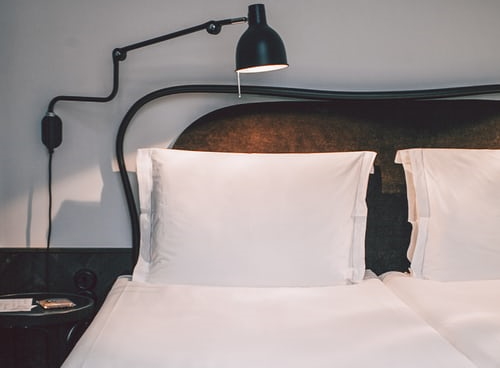 Some brands are more expensive than others. But for the most part, you get what you pay for. For instance, a
Sealy mattress
is classified as middle-of-the-pack when it comes to pricing. There are more luxurious names out there.
The premium mattress is designed to last a long time, or at least longer than the average lifespan for Australian mattresses, which is eight years.
Tips for Buying Mattresses Online
1. Read up on reviews. The great thing about the Internet is that it opens the floodgates of information. You can read the experiences of consumers who purchased mattresses and how they stack up to the other brands.
2. If you are still saving up for your Sealy mattress, take the opportunity to visit showrooms and try out their beds. Sit on the mattress and even lie down on it, then come up with a shortlist based on your assessment. Do not worry because you are not obligated to purchase in the showroom after trying out the mattresses. You can then order online for your preferred brand, and the mattress will be delivered to your home.
3. Measure your room. Take note of the size of the King, Queen, Single, or Double beds. In general, you should have 2-3 feet of space between the bed and the wall or the wardrobe. Also, picture out the layout of the position of your bed so that it does not block the door or obstruct the path.
4. Decide on your preference according to your needs. Mattresses sold in the market have different categories. However, they can be grouped into the basic four--latex, memory foam, innerspring, and hybrid. In terms of costs, the latex and hybrid are right up there. But each one has its pros and cons. What only matters is to find the mattress that is right for you. A hybrid works best for side sleepers and light sleepers. The memory foam is recommended for those with back pain, while innerspring is excellent for heavy individuals.
5.  Free trial. Look for online distributors that offer a free trial so that you can evaluate the mattress according to your normal sleeping conditions and patterns. You can read all the reviews, but there is nothing like spending hours on the mattress and how your body reacts to it. Some websites even offer a 100-day trial period, and three months would be sufficient for you to make a decision. If you are not satisfied with the product, simply send it over for a replacement.
6. Look for discounts online. Websites routinely offer discounts on old but quality stocks, not because they are damaged, but they have to stock up new inventory. For example, you can buy a Sealy mattress for half its original price of $600. Australia has sale events like Mother's Day or Father's Day, End of Season Sales, Black Friday, and the Diwali sale in November.
How Much Should You Budget for Your Mattress
Although you can buy a mattress for less than $200, the general rule is to avoid them. According to the
Australian Sleep Foundation
, Aussies spend an average of seven hours of sleep. It means you are spending nearly three-quarters of your day cooped up on your bed. A cheap mattress will affect your quality of sleep. 
Author Bio: Ester Adams is a farmer of words in the field of creativity. She is an experienced independent content writer with a demonstrated history of working in the writing and editing industry.  She is a multi-niche content chef who loves cooking new things.