Different Types of Portable Lifts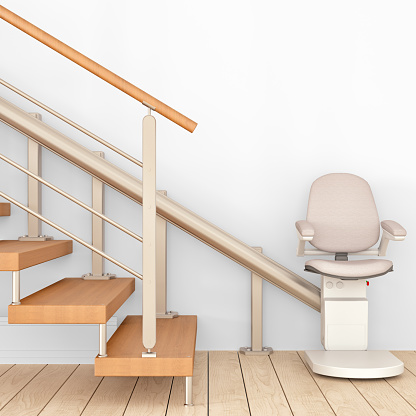 A person with limited mobility caused by physical condition may often feel depressed, thinking that they are becoming a burden. This situation is stressful for that person, which is not good for their condition.
Installing a lift at home is one of the best solutions to let them move around the house independently, especially if your house has stairs. For some, however, building modification for the lift installation is not an option. Fortunately, portable lifts are available to help you move your loved one across the stairs with ease. It is always important to consult with an experienced domestic lift installer such as West Coast Elevators to ensure that you receive up to date advice.
Portable lifts are a cost-effective way if wheelchair and disability access is needed around the house. Moreover, it quickly transfers people with limited mobility and the elders in the event of an emergency. Furthermore, it is easy to store when not in use and easy to set up when needed.
Below are the common types of portable lift that you can use at home.
Evacu-Trac
This is an easy-to-use emergency evacuation equipment with patented features designed for efficient, safe, and easy evacuation for people with limited mobility. It features a quick set-up that unfolds in one pull and specifically designed for easy transfer that requires minimal assistance.
The Evacu-Trac's low seating position and open sides make it easy to transfer people in a wheelchair. Most passengers can even do it by themselves. It also has a speed governor and braking system, allowing the smaller attendant to assist a larger person.
The lift has six auxiliary wheels that are suitable for all floor coverings. It also has durable tracks that can securely grip stairs regardless of the stair's construction material.
Stair-Trac
This lift is compatible with most standard manual wheelchairs. The lift attaches underneath the wheelchair that allows an attendant to move the passenger across the stairs.
The Stair-Tac features a fully portable system and fits most medium and large car boots, making it ideal for school or community group excursions. The support handle is detachable to save space when being stored.
The lift is battery-operated, allowing the attendants to use it effortlessly with a touch of a button. Its battery lasts long and can travel 30 flights of stairs in one full charge. And since the lift is battery operated, you don't have to worry about power outages in an emergency.
Super-Trac
The Super-Trac is a large platform that can carry most wheelchairs. It runs with dual-battery powered motors that can climb stairs 30 times on a single full charge.
The lift is designed to carry any wheelchair, which includes sports and electric chairs. Its size is 1453mm in length; 644mm in width; and 903mm in height. It is the best alternative to vertical platform lifts and custom-built wheelchair lifts. It gives you almost the same comfort without the need of home renovation.
Terry Portable Lift
This is the best solution if you need temporary wheelchair access for up to 1 metre high, like mezzanine levels or stages in theatres, halls, or schools.
It features ease of controls on both manual and remote and a shallow approach ramp for easy access. It also sets up fast: move it to the desired area, plug it, and ready to go. This portable lift also runs on the battery as back-up power and has large castors for easy transport.
Living with a person with limited mobility shouldn't be as hard as most people think. If you can't install a vertical lift in your home, these portable lifts are the best choice.
Alison Lurie is a farmer of words in the field of creativity. She is an experienced independent content writer with a demonstrated history of working in the writing and editing industry.  She is a multi-niche content chef who loves cooking new things.