Need a break? Here's why you should go on a yoga retreat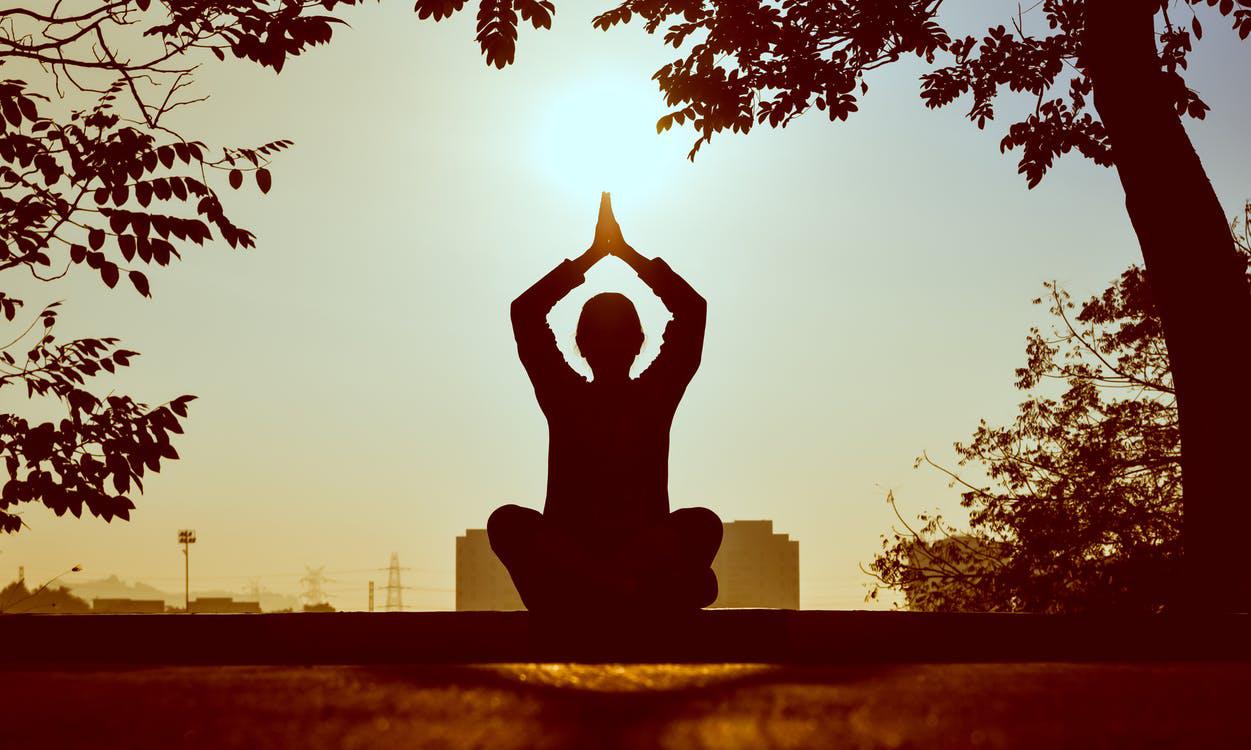 A migraine is on its way to strike your head with throbbing pain. Your eyes are burning from working on your laptop for the last 16 hours – and your work is still not complete. Your throat is dehydrated, limbs are rigid, and muscles are worn out and weak. You are facing burnout at work – and soon, you'll start working on the weekend with restless nights coupled with insomnia.
Yoga has been the hallmark of relaxation, mindfulness, spirituality and tranquillity since decades. Yoga retreats are the ideal landmarks of reducing stress and transforming your daily, tired lifestyle into a rejuvenated, idyllic one! Yoga is more than just stretching your limbs and lying flat on the ground like a caterpillar! It helps re-energize you so that your nerves can settle down for better performance at work!
No, we don't recommend slaving your weekend away over a series of espresso shots, and a ton of incomplete tasks when all your body wants is a chance to rest. We think it's time to break away from the usual monotony of your life and ditch work for some long-awaited 'me' time. From living a healthy, sustainable lifestyle to dealing with the Vedic philosophy, yoga retreats such as the Krishna Village allow you to dive into the sanctuary of the Bhakti Culture.
Start packing your bags – minimally – because we are giving you five reasons to go to a yoga retreat as soon as you get done with your dull conference at work!


You get to Unwind!
A yoga retreat is designed to keep you away from the stressful triggers at work so that you can detoxify mentally as well. But we are not talking about an idyllic place where a yoga instructor motivates you to exercise and stretch throughout the day! A yoga retreat is a place where yoga therapies are coupled with specialised herbal massages that will make you forget the ordinary spas at home!
With enriched smoothie bars at every corner of the retreat, you'll get a chance to treat your body to whole foods, fresh veggies and fruits containing detoxifying agents and antioxidants! A yoga retreat helps you sweat the toxins off, bring the inactive parts of your body into action with stretching exercises, and at the same time, replace your negative energy with mindfulness!


You get to dive in the beauty of unspoiled nature!
Yoga retreats are usually held at ashrams that are far away from civilisation and unpolluted. Often, ashrams are in between villages so that people can get away from city life and relax until they unpolluted their mind from worries. An ashram is free of noise or air pollution and is the epitome of quietness, discipline and meditation.
Yoga retreats are anything but boring or dull! Contrary to popular belief, a thriving yoga retreat doesn't confine you to your quarters or within the ashram for practising yoga. Most yoga retreats are located on tranquil places such as beaches with shores or outdoor recreational heights that serve as delightful sights and spiritual awakenings.


You begin to value the little, important things in life!
You'll get to experience the value of little things in life by sleeping in the corner of a quarter that's not furnished to your expectations. But your room will have enough legroom for you to break away from your sleep in the morning and practice some yoga.
Most importantly, you'll learn to eat together with the rest of the yogis, which can be slightly tricky if you're not a family person. You'll learn the importance of sharing and most of all, how not to use your phone during meals!
A yoga retreat aims to keep you away from the matters that remind you of your life back home. It doesn't include a television set or Wi-fi, and requests users to keep their phones back home when considering complete detoxification and rehabilitation of the mind and body.


You get to learn and practice yoga!
A yoga retreat helps you immerse yourself in the mindful teachings of Ayurveda lifestyle as well as mantras that you can chant for peace and relaxation.
By practising yoga every day on the clock, you'll learn how to express yourself in stressful situations and derive a coping mechanism that defines you. By practising different postures of yoga, you get to exercise and stretch that part of your body that was once, hit by a snooze button and rigid to awaken!


You meet people from all walks of life!
The best part about yoga is, perhaps, the purpose you achieve along with the commitment that you solemnly swear by for its fulfilment. A yoga retreat will treat a fair-skinned human no differently than one who is of colour and belongs to a marginalised community. At a yoga retreat, you'll experience the beauty and significance of interaction as well as acceptance beyond any cultural, ethnic, or racial biases.
To the yogis, you are just another neighbour who is on the journey of rediscovery of mindfulness. Plus, when you start interacting with people from all walks of life, you somehow, learn to cherish their presence. Even if you haven't been a family person throughout your life, you begin to share your experiences with your fellow yogis and form a community that's thicker than any stream of water.
But a visit to a yoga retreat doesn't stop there! Once you return to the shackles of life, you not only miss your healthy and lively experiences but bring your vacation home! You change your unhealthy lifestyle by stopping yourself from pigging out on greasy, fast food. Your mindfulness and calm attitude bring a difference at work, allowing you to deal with matters less stressfully and more proactively.
Wrapping Up
You realise the importance of making choices and how you are gifted with one throughout your life. Each decision matters – ours was to tell you why you should go on a yoga retreat, and we believe it worked (or will, soon!)